Diddy Says His Ex, Kim Porter, Is The One Who Got Away and He Regrets Not Marrying Her
Diddy was devastated by the sudden loss of his former longtime girlfriend and close friend, Kim Poter. Diddy and the beautiful model dated for over a decade and despite their breakup, they remained close as co-parents and friends.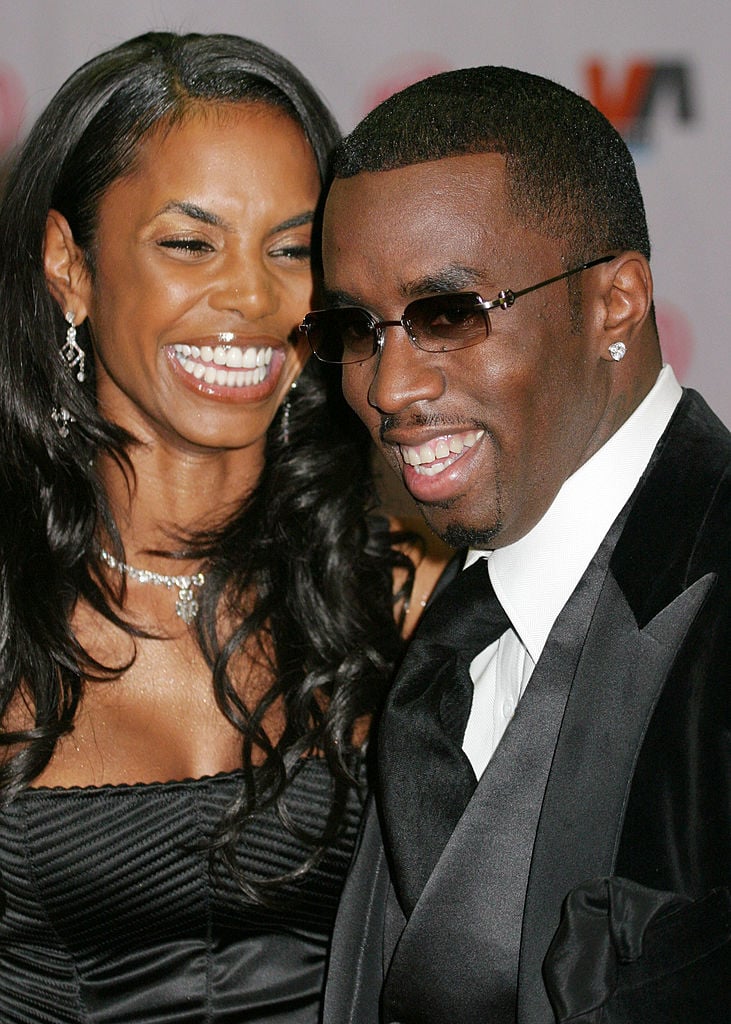 Since Porter's shocking death, Diddy has been busy raising their children, which includes their teenage twin girls. In an Instagram live conversation with Fat Joe, Diddy revealed that out of all of his past relationships, he believes Porter was his soulmate and the regrets letting her go.
Diddy and Kim Porter's relationship
Diddy and Porter met while she was working at Uptown Records. At the time, she was in a relationship with R&B singer Al B Sure, but Diddy was enamored with her from the start. They started dating officially in 1993 and welcomed their son, Christian, in 1998. Diddy also took on the role of surrogate father to Potter's son, Quincy, with Al B Sure.
Their relationship ended when Porter discovered Diddy was dating J. Lo in 1999 but they reconciled by 2003. They welcomed their twin daughters, Jessie and D'Lila in 2006, and did an interview with Essence where they declared their love for one another. Diddy said of Porter, "She's my muse," he says. "You know how they say it in the movies? It's corny but beautiful: She completes me."
Just months later, Porter ended their relationship for good after discovering that Diddy fathered another child outside of their relationship. In spite of the heartbreak and humiliation, Porter and Diddy were the best of friends, blending their families with annual vacations, spending holidays together, and appearing on red carpets side by side.
Diddy explains his love for Kim Porter and regrets about their relationship not working out
Understandably, Diddy took Porter's passing to heart and has been open about how he's coping with such a loss. While speaking with Fat Joe, he was asked what two ladies from his past are the ones he holds the dearest to his heart, and of course, Porter was at the top of his list. He sent a warning to men who play with love.
This is a special announcement for all the players and playboys. When you find that one, don't be playing around with it because its rare for someone who's going to understand you, be there for you unconditionally. Sometimes, you can be in the game getting hot and you just wanna experience everything. I definitely, as a man, feel like I f**ked up on that. I feel like she was the one for me and I played around thinking that I'm running things – God is running things and he changed me as a man to be able to really appreciate love.
He also showed off a monument he had built for Porter in the middle of a rose garden at his home that he purchased a few years before Porter passed. He explained that he had it built after returning from a spiritual retreat and now since she's passed, it has more of a special meaning.
This isn't the first time Diddy has expressed regret about the way things turned out between him and Kim Porter
Diddy has talked about the impact Porter had on his life before, explaining that he felt God sent her, especially for him to be a friend to him and help him along the way. He's shared throwback images of the two to his Instagram page with heartfelt messages, referring to her as Bonnie, a nickname he gave her as a reference to Bonnie & Clyde. He's also referred to Porter as his soul mate.
When a fan called him out for the way he sometimes treated Porter during their relationship by cheating and not marrying her, Diddy responded, "I know. Played myself smh."
Still, he works daily to keep Porter's memory alive and vows to do a better job with his daughters by treating them like queens.