Diddy's Role in Dr. Dre Sabotaging His Apple Deal and How It Impacted Dre's Net Worth
Diddy still sits on top of the music industry with one of the highest net worths in the business. But ahead of Dr. Dre's Apple deal, the legendary producer was close to catching up to Diddy. However, a slight slip up from Diddy played a role in Dr. Dre not getting a lot of money out of his Apple deal. And this had a large impact on his net worth.
Dr. Dre once declared that he'd be hip-hop's first billionaire after the Apple deal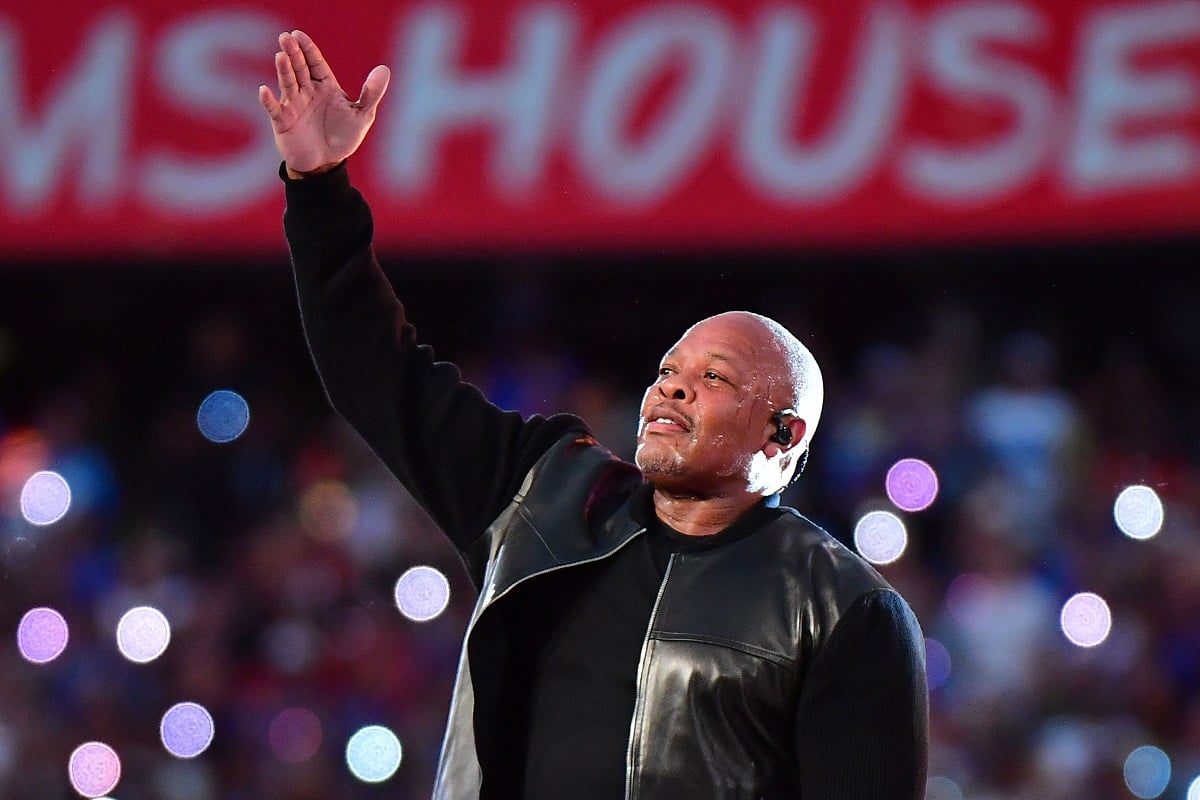 At the time Dre's deal with Apple was announced, Diddy was hip-hop's highest-earning business mogul. Rolling Stone put Diddy's net worth at $700 million in 2014. Meanwhile, Dre stood in a not too distant second from Diddy at a reported $550 million.
But Dr. Dre was predicted to pull ahead of Diddy with his Apple deal. The "Forgot About Dre" artist and his Beats Electronics partner Jimmy Iovine were going to sell the Beats brand Apple for an alleged $3.2 billion. Dre celebrated this acquisition a bit early, as Fast & Furious alum Tyrese once posted an Instagram video with Dre declaring himself a billionaire.
"It's not often you get to listen to Beats with Mr. Beats himself," Tyrese said in the video. "Billionaire boys club for real. The Forbes list just changed. It came out like two weeks ago. They need to update the Forbes list. S*** just changed."
In the video, Dr. Dre seemed to confirm Tyrese's claims.
"Understand that. The first billionaire in hip-hop. Right here from the motherf***** West Coast," he said.
It was speculated that Dre's net worth from the $3.2 billion deal would've skyrocketed to $800 million. But unfortunately, there was a slight setback in everyone's plans.
Diddy's role in Dr. Dre losing $200 Million and how it impacted the Aftermath CEO's net worth
It turned out that Dre and Tyrese's Instagram video might have cost Dre an extra $200 million in the Apple deal. New York Times Writer Tripp Mickle explored Apple's beats deal with his book After Steve: How Apple Became a Trillion-Dollar Company and Lost Its Soul (via Vibe). According to Mickle, the only thing that could potentially sour the deal between Apple and Beats was leaking the deal to the public. Because of this, Mickle claimed Iovine warned all involved not to speak about the deal publicly.
Iovine was later notified of Dre and Tyrese's Instagram video through a phone call with the Bad Boys producer. The Instagram video went against Iovine's warning, and Iovine was concerned it spelled the end of the sale.
"At 2:00 a.m., Iovine got a call from Puff Daddy, who was screaming that Dre and Tyrese, a rapper, were talking about the deal in a Facebook video. Iovine pulled up the video and cringed as he saw Tyrese bragging about being drunk on Heineken in a recording studio. When word of the video reached [Chief Executive Office of Apple Tim] Cook, he summoned Iovine and Dre to [Apple's headquarters in] Cupertino," Mickle wrote.
The deal didn't die, but Apple cut an extra $200 million from the sale. According to Forbes, this meant that the deal helped bump Dre's net worth up to $700 million. Although still a significant boost, it ensured that Diddy's net worth stayed ahead of Dre's. In 2015 Forbes reported that Diddy's net worth was $735 million, making him the richest man in the rap industry at the time.
Dr. Dre vs Diddy's net worth in 2022
Dr. Dre's net worth has fluctuated a bit over the years, with Celebrity Net Worth listing it now at $500 million. Meanwhile, Diddy's net worth has only grown over the years, and is allegedly at $900 milion.
RELATED: Diddy Once Gifted His Mom a $1 Million Check for Her 80th Birthday