'Die Hard' Is Definitely a Christmas Movie According to December Streaming Data
Die Hard was a big summer movie in 1988. However, in the decades since, it has become perennial Christmas viewing. Its status as a holiday movie has been rather controversial, however. Every holiday season, the debate rages again over whether or not Die Hard is a Christmas movie.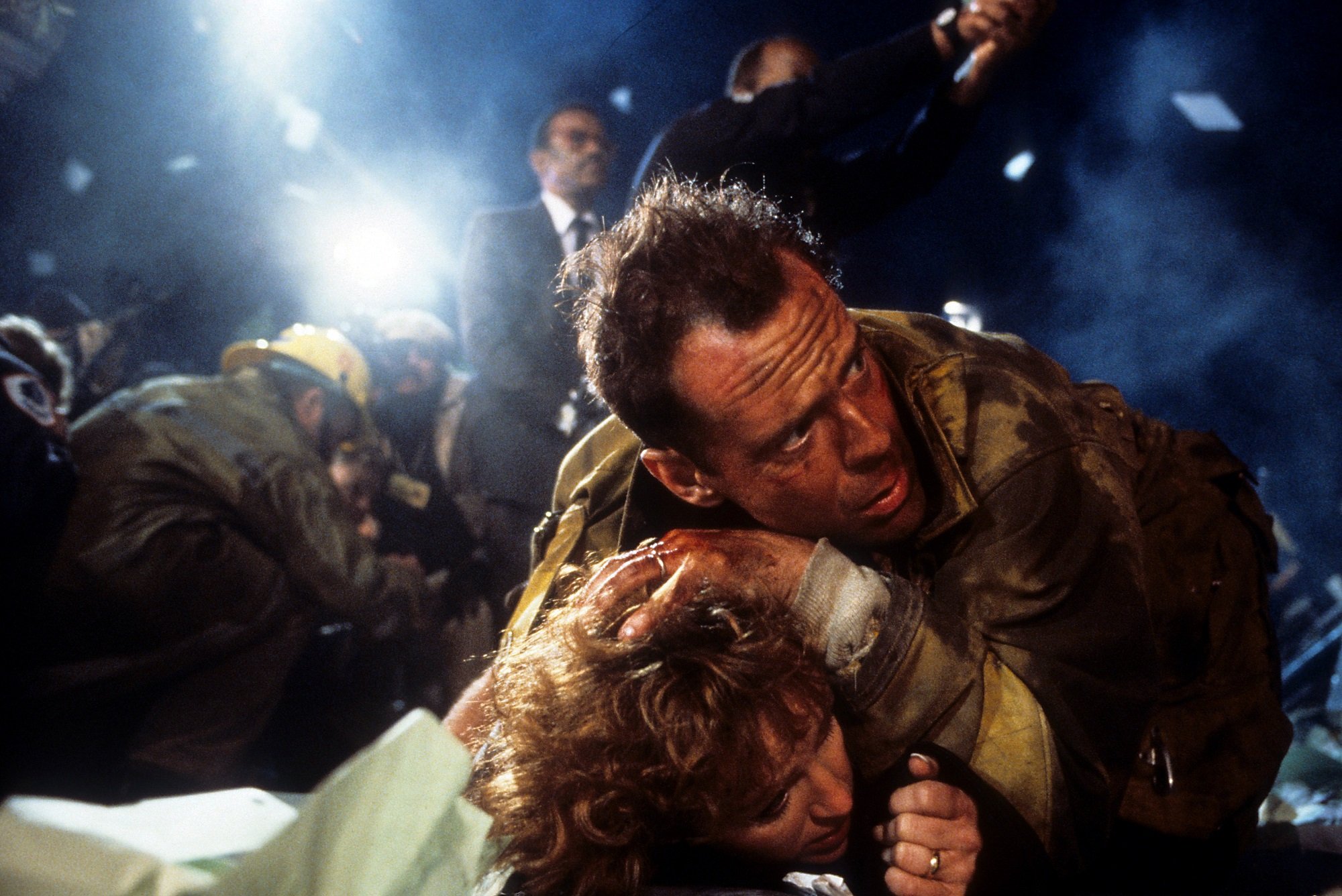 In 2020, two different streaming services separately weighed in to provide evidence that Die Hard is, in fact, a Christmas movie. Here is the latest, for 2020, on the debate.
The 'Die Hard is a Christmas movie' debate so far
In Die Hard, New York cop John McClane (Bruce Willis) visits his wife Holly (Bonnie Bedelia) in L.A. on Dec. 24. That night, Hans Gruber (Alan Rickman) and his gang take Nakatomi Tower hostage to rob the company vault. Since McClane was a guest, Gruber wasn't counting on a rogue cop being around to stop him. Also, since the entire movie takes place on Christmas Eve, many fans choose to watch it for the holidays.
RELATED: Bruce Willis Only Got the 'Die Hard' Role After 8 Actors Turned It Down
However, bloggers for sites like Nerdist and The Washington Free Beacon dispute Die Hard's qualifications. Free Beacon's Sonny Bunch says a Christmas movie must be about the holiday itself. Maybe, but then does a musical have to be about music? Then Little Shop of Horrors isn't a musical. And if it has to be about the holiday, isn't Home Alone more about the self-sufficient kid?
Nerdist's Michael Walsh says Die Hard would largely be the same set at any other time of year. That ignores that Gruber's plan depended on the holiday schedule of municipal workers, but okay. Again, Home Alone could be the same any other time of year and so could It's a Wonderful Life. But the filmmakers chose Christmas.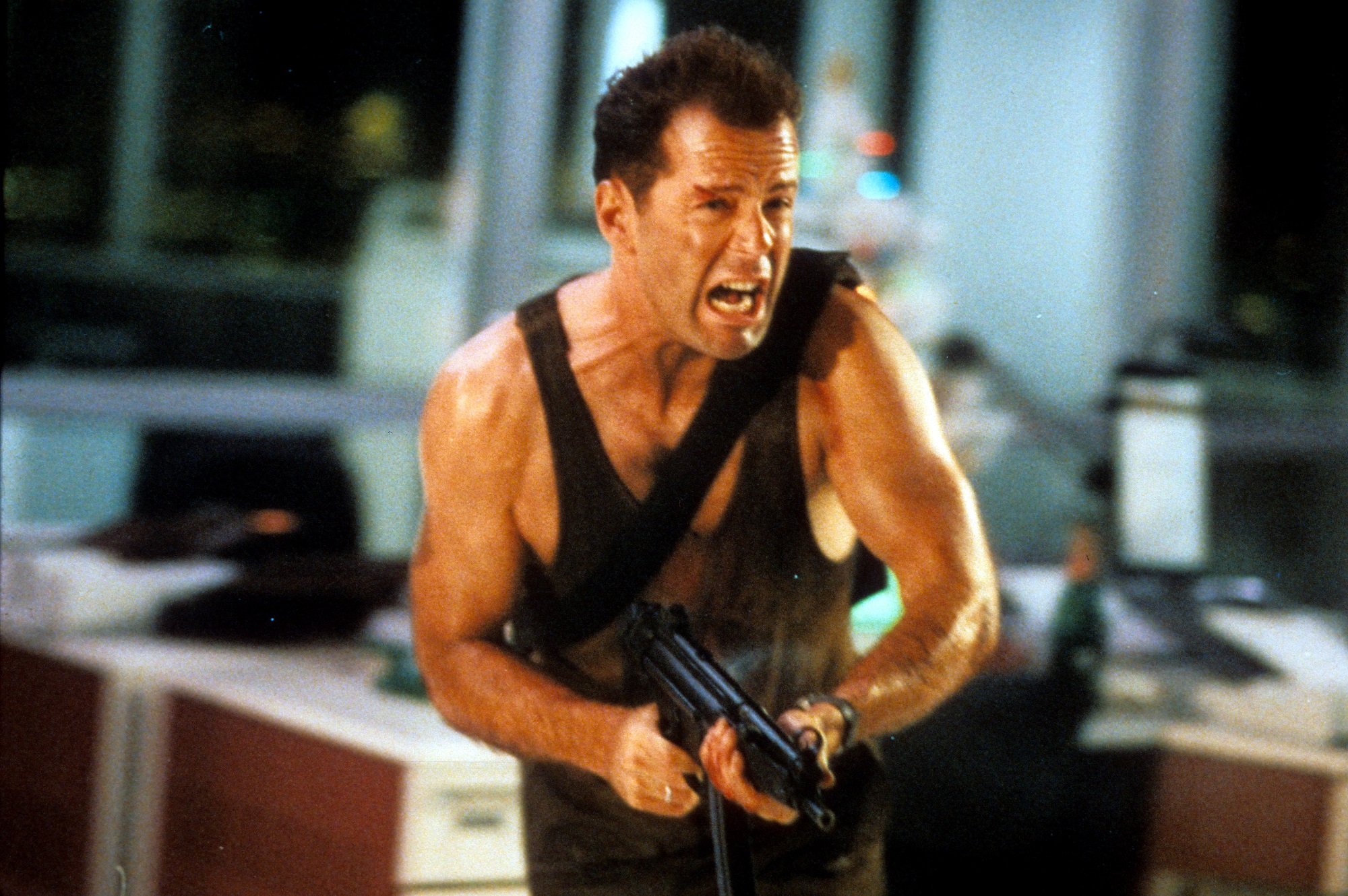 RELATED: 'Die Hard' Villain Alan Rickman Was Actually Terrified in His Falling Scene Thanks to Director's Surprise
Screenwriter Steven E. De Souza has enjoyed keeping the debate alive, once telling Jake Tapper "the studio rejected the Purim draft." Willis joked about it at his Comedy Central roast, and many bloggers ran his setup "Die Hard is not a Christmas movie" without the punchline "It's a Bruce Willis movie." Obviously, it can be both, as it can also be a Christmas action movie.
The latest in 2020
2020 has added new wrinkles to the debate. De Souza is still at it, sharing a Dish Network commercial in which Santa Claus himself settles in to watch Die Hard at the North Pole. Die Hard cinematographer Jan de Bont supported the Die Hard Scrooges.
RELATED: 'Die Hard with a Vengeance' 25th Anniversary: Bruce Willis Breaks His Own Franchise
"I'm not sure if the spirit of Christmas is fully embraced by that movie, to be honest," De Bont told Yahoo!. "To really call that a Christmas movie — it's a little far-fetched."
Hard stats on Die Hard at Christmas
Movies Anywhere reached out to Showbiz Cheat Sheet with their own data. The streaming service studied Die Hard viewership for the last two years. Out of 4200 users in 2018, 1089% more bought or redeemed Die Hard in December. The 2019 sample was smaller at 3200 but still 942% more bought or redeemed Die Hard in December.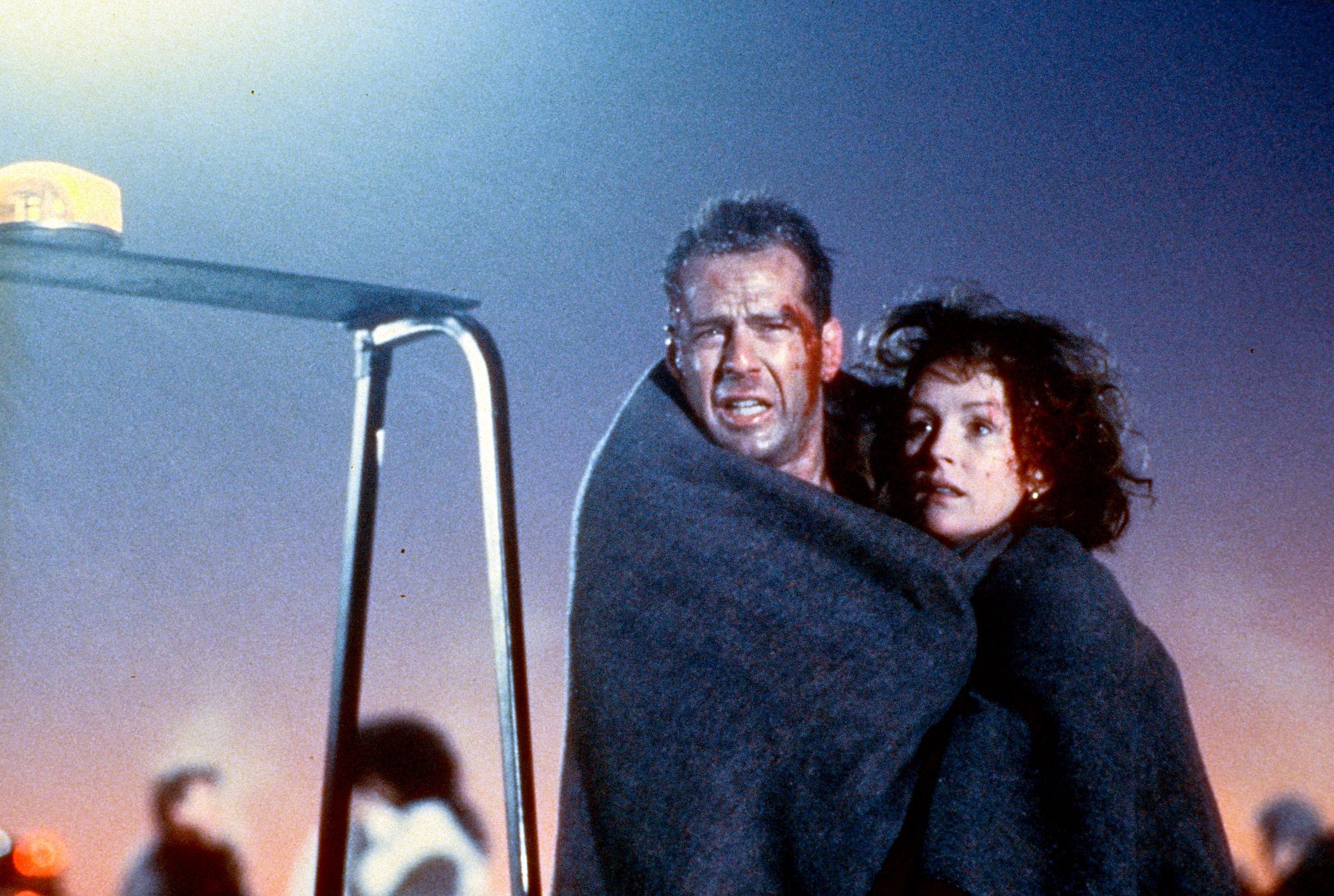 RELATED: Why Bruce Willis Was Left Out of Early Posters For 'Die Hard'
Separately, the Reelgood app ranked the 10 most watched movies on Dec. 1, 2020. Die Hard came in at number eight, head of Scrooged and The Christmas Chronicles. The top seven were Happiest Season, Elf, Fatman, Christmas Vacation, Love Actually, How the Grinch Stole Christmas and Home Alone. 
There you have it. The numbers don't lie. As much as anyone may want to dispute that Die Hard is a Christmas movie, no one can stop people from enjoying it for the holidays. Ho ho ho and yippee, ki-yay!