'Diff'rent Strokes': Tension on Set Led to a Slapping Match Between 2 Stars
Behind the scenes of 'Diff'rent Strokes,' things weren't so peachy. Two cast members put their hands on each other.
When Diff'rent Strokes began airing on NBC, it was unlike any other sitcom on television. Gary Coleman's signature phrase "What you talkin' bout, Willis?" became part of pop culture and turned Arnold — and Willis — into fan favorites.
While the show about Phil Drummond, his adopted sons, and his biological daughter was all about their lessons and adventures as a family, behind the scenes, things weren't always so heartwarming. In fact, the drama escalated into a physical altercation.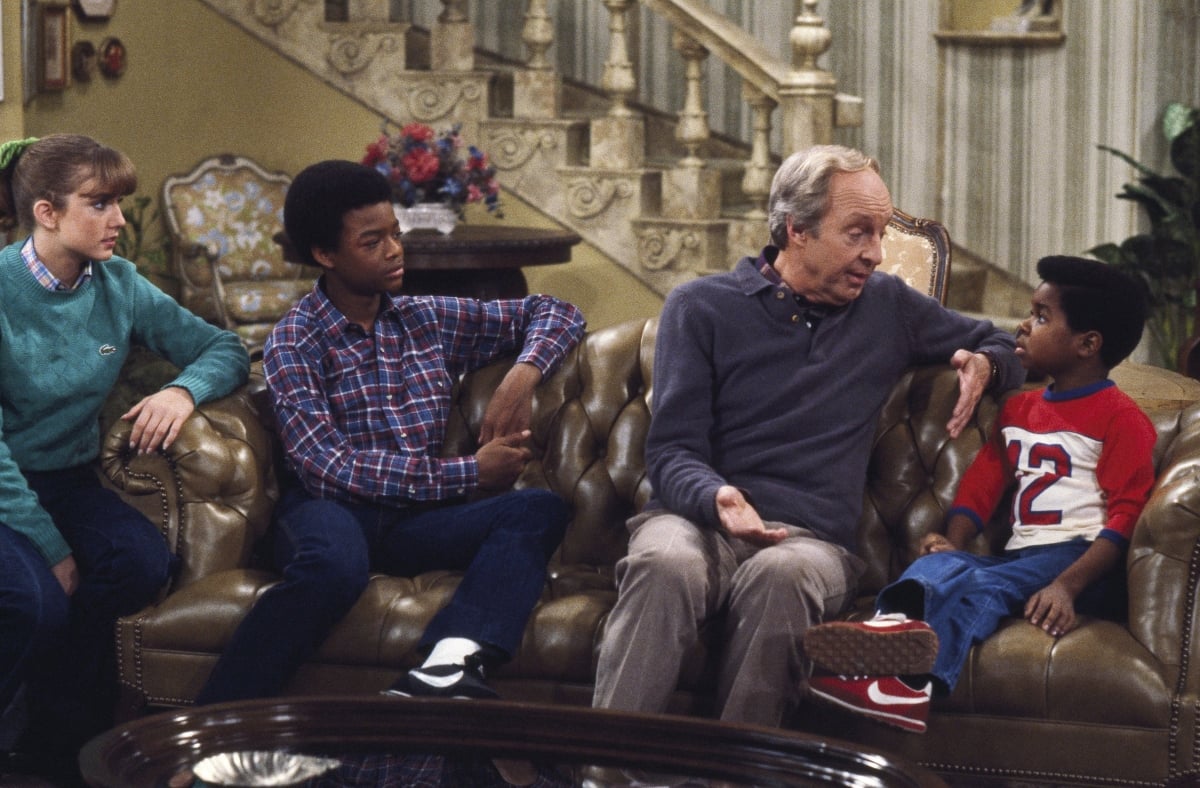 'Diff'rent Strokes' cast had friction
When Diff'rent Strokes first kicked off, the actors got along like family. Gary Coleman and Todd Bridges really treated each other as brothers and would often prank their producers. After getting to know Coleman in the early stages of the series, Bridges described the then-10-year-old as a "little comedian" and said the show was fun.
Everyone was having a ball, but according to Bridges, things changed around season 3. In his memoir, Killing Willis: From Diff'rent Strokes to the Mean Streets to the Life I Always Wanted, he wrote that Coleman's parents became domineering on set and they "did a number on Gary."
He claimed Coleman's parents hired a bodyguard and an entire team of people that kept him insulated from the rest of the cast and crew. They gassed him up as the star. Per Bridges, Coleman's father Willie was a major problem and didn't want his son hanging with anyone.
He said it ruined their friendship, but worse, Coleman himself began to act superior to everyone.
Gary Coleman and Todd Bridges slap it out
There was a moment when the tension came to head on the set of Diff'rent Strokes. Bridges wrote that he didn't solely blame Coleman for his behavior because his parents rubbed off on him, but it'd grown worse.
He said Coleman had become increasingly rude to everyone and one day, he snapped back at his co-star. "This was the place I loved more that anywhere else in the world, and he was ruining it," wrote Bridges.
He recalled their verbal confrontation where he approached Coleman and said, "Come on Gary" in an attempt to stop the nastiness. But Coleman wasn't interested in settling down. "Shut up," Coleman retorted.
After Bridges told him he wouldn't stand for him talking that way to him anymore, Coleman allegedly got physical. "He didn't have a comeback for that, so he slapped me. My cheek stung where he had hit me. I slapped him back," Bridges recalled.
Bridges had to calm down to prevent himself from beating Coleman up and walked away from the altercation. He believed Willie tried to have him fired, but that didn't quite work.
"The show was about two brothers, Arnold and Willis, and it wouldn't work without me. But they took me out of something like four shows that season to punish me," wrote Bridges.
After that, things became so bad between the pair they stopped speaking. They were professionals when the cameras were rolling, but no longer friends.
Bridges believed Coleman had him blackballed
Bridges brought up how he was cut from the final two episodes of Diff'rent Strokes in its last season. He thought that Coleman and his camp were behind that decision. Bridges felt at that point Coleman refused to work with him and had him blackballed on the series and possibly other shows too.
"A few years later, he and Conrad did a cameo on The Fresh Prince of Bel Air. I was under the impression that I was supposed to make an appearance, too, but learned that I was cut out of the script at the last minute," Bridges claimed.
In spite of the turmoil with Coleman, Bridges remained close with Conrad Bain and Dana Plato after the show ended. He also made up with his former little brother 10 years after their drama on Diff'rent Strokes, and they kept in touch up until Coleman's death.