'Diners, Drive-Ins, and Dives' Host Guy Fieri is Totally Different in Real Life
You might think you know the famed Food Network host Guy Fieri, but you have no idea.
Food Network star and famed Diners, Drive-Ins, and Dives host Guy Fieri is one of the most hated celebrity chefs in the industry. Fieri might know his way around a kitchen, but critics can't stand his in-your-face personality, weird catchphrases, and his total college frat boy persona.
Before the Guy's Grocery Games host hit the scene, cooking shows were a lot more refined. Fans got used to soft-spoken, middle-aged women whipping up muffins in upscale, sun-dappled kitchens. Then Fieri burst in with his frosted tips and wild antics to stir up a lot of controversies.
But is the 52-year-old host really as brash and impulsive and he appears on television? The truth might surprise you.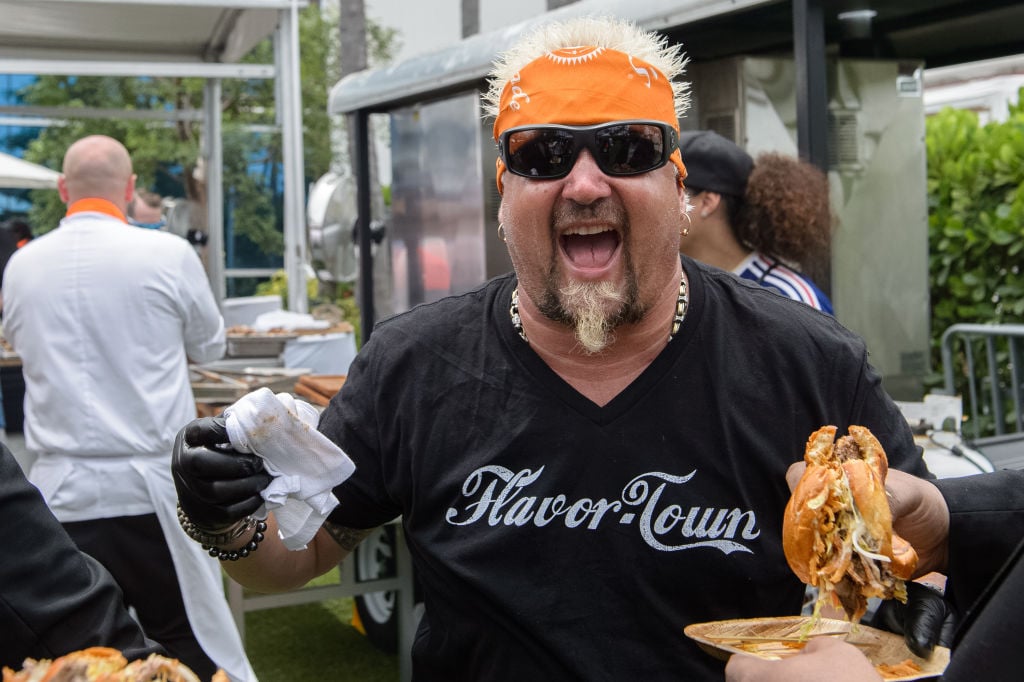 Guy Fieri is authentically himself
Even though Fieri has been contending with haters for the bulk of his career, he hasn't let them get him down. And, more importantly, he hasn't changed his style to fit in with the mold of what a television chef should look like.
That means following his passion as a restaurant owner, television personality, and even an activist intent on making the world a better place. Fans might be surprised to find that there's a lot more depth to Fieri than meets the eye.
He's been through some difficult life events
One surprising thing about Fieri is that he's a deep thinker. When an interviewer from Delish asked Fieri what his favorite word was, they were expecting one of his coined phrases like "crackalack," "righteous," or even "funkalicious." Instead, the triple D host revealed a personal tidbit about his life.
"Namaste," he replied, pulling up his sleeve to show off his ink. "I have it tattooed on my arm."
He explained the tattoo, saying, "My little sister died of cancer eight years and three days ago. It was terrible. It was the worst thing. I got this tattoo with her name on it because this keeps her with me every day. Then I can talk about her. People ask me, 'What's that tattoo?' 'Oh, that's my sister, Morgan.'"
Fieri is a total family man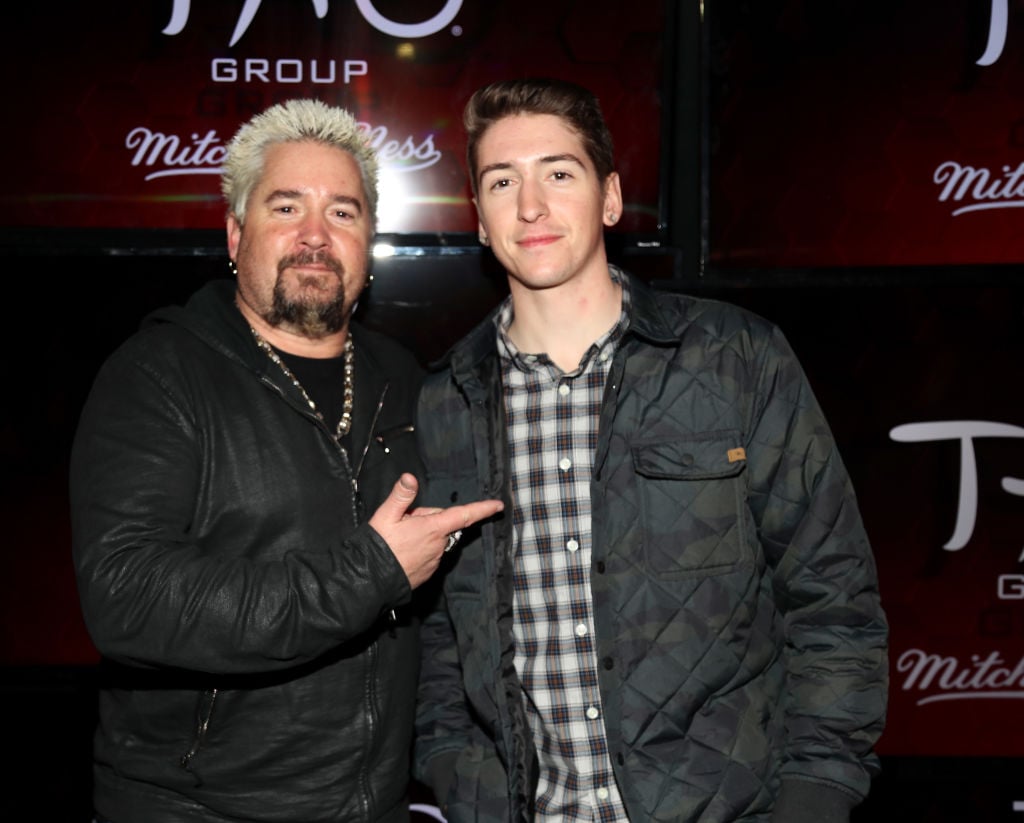 It's not too surprising to find that the Food Network star has such a devotion to his late sister. As Fieri explained during the Delish interview, family is the core of his motivation.
"My whole world revolves around my family," he said. "That's what sets the tempo for everything I do."
This truth explains why Fieri is so focused on getting his son, Hunter, involved in the family business. He wants to pass on the family legacy of hunting down the best foods and highlighting them for a national audience.
Fieri is a creator, too
The Food Network host believes in putting his heart and soul into any project he's involved in. "Everybody knows me as guy, the Triple D Guy, and everyone on the other side of the world knows me as Guy the chef, but you haven't seen Guy the producer. I'm creating, developing, mentoring," he explained to Pop Sugar.
And most of all? He wants to be a source of inspiration for others. "Everyone wants to see the bleached hair and the tattoos, and the hot rods, and sex, drugs, and rock and roll. I'm a real simple dude. I'm easy going," Fieri explained.
"To give somebody back what I was given – My path was a little harder, in educating and learning. There wasn't someone there doing that for me. So that's what I'm trying to do for someone else. Help them find some of the opportunity paths a little easier."
He's surprisingly altruistic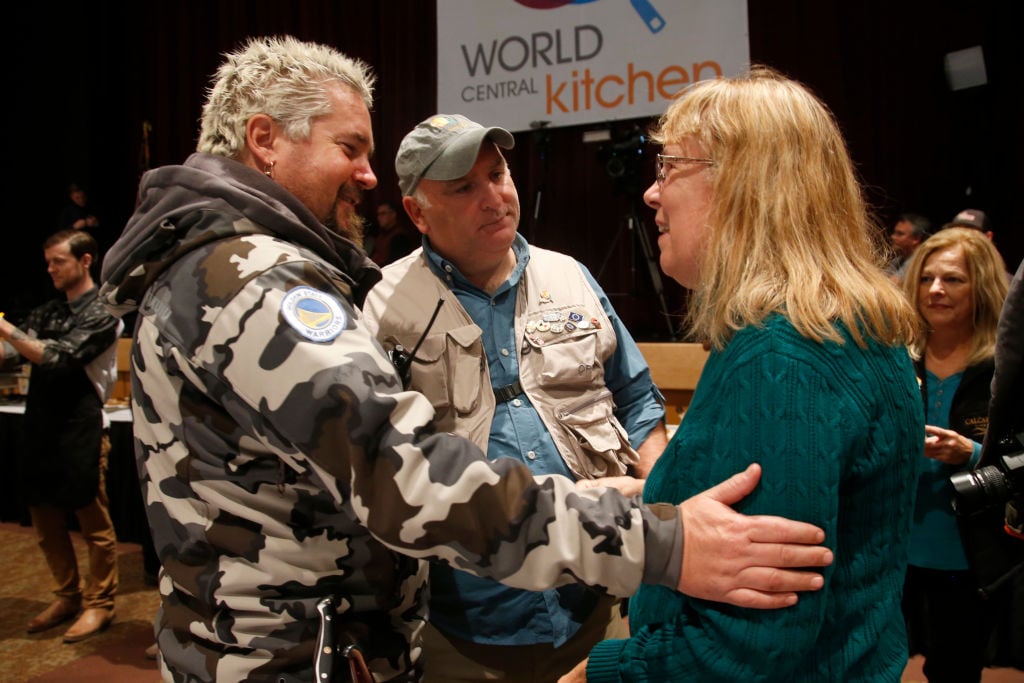 Guy Fieri might not be the first name you think of when you picture a do-gooder. But there have been many instances of Fieri giving back to the community even beyond the boost he gives to small, mom and pop restaurants he promotes on Diners, Drive-Ins, and Dives.
One example was the time wildfires were ravaging parts of California. Fieri responded to the situation by bringing a team and cooking trailer to the heart of the action to make food for both evacuees and volunteers.
He had a similar response after the mass shooting in Las Vegas when helped put together a star-studded thank you event for first responders. When Fieri met roadblocks, he pushed back until it happened.
"I think that just dovetails into trying to be a good person — that I make a commitment, that I offer something to the world," Fieri mused.
Clearly, the haters don't know Guy Fieri that well at all.