Dionne Warwick Praises The Weeknd's Super Bowl Halftime Performance After Trolling Him on Twitter
Dionne Warwick has become known for her Twitter account as much as her musical contributions in recent months. Since the COVID-19 pandemic, the singer started using her influence to interact with fans and celebrities such as Chance The Rapper and Teyana Taylor on the social media site.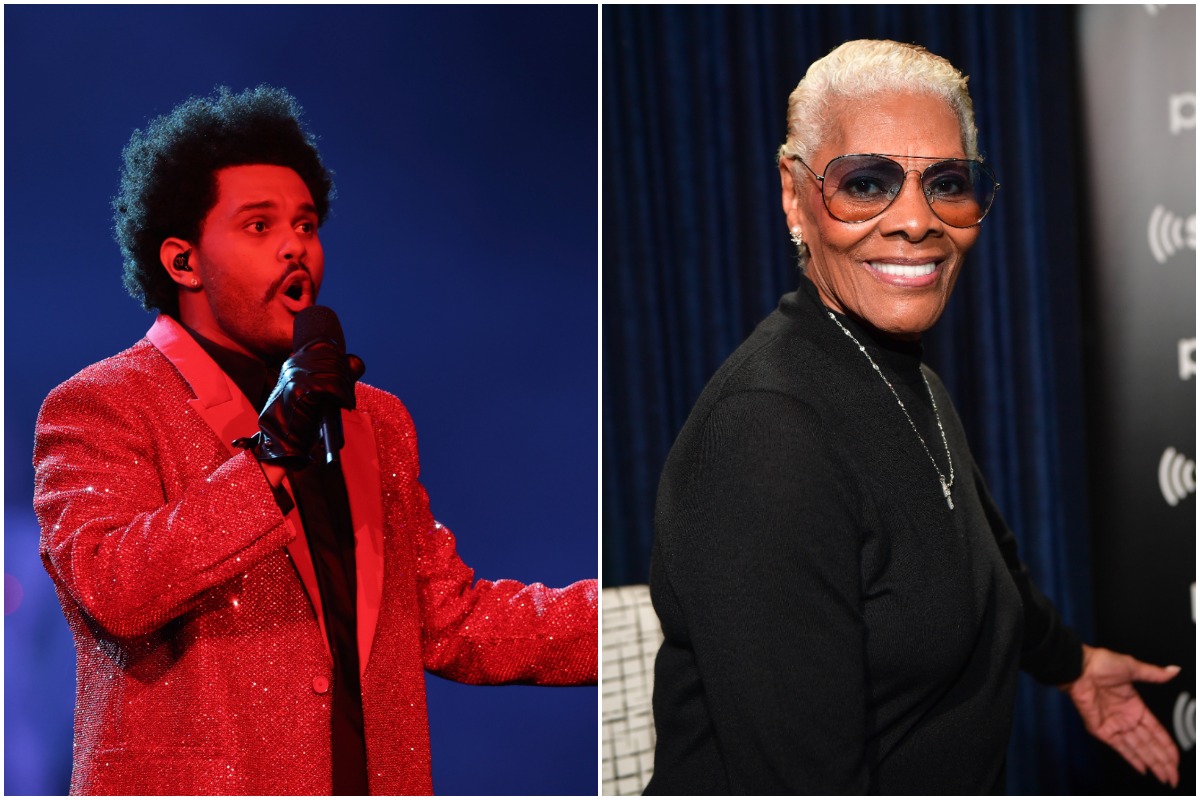 During the Super Bowl 55 halftime show, Warwick celebrated The Weeknd's performance. Before praising him, though, she had plenty to say about the Canadian native's stage name. 
The Weeknd felt 'honored' when Dionne Warwick trolled him on Twitter
Although she's been on Twitter since 2012, Warwick decided to grow her visibility on the app. Toward the end of 2020, the "Say a Little Prayer" singer also started to share her opinions on current, notable music artists. In December 2020, Warwick shared on Twitter that she was "coming for" any musician with the word "the" in their name. After criticizing Chance The Rapper's stage name, she decided to talk about The Weeknd, whose real name is Abel Tesfaye. 
"The Weeknd is next. Why? It's not even spelled correctly? @theweeknd," the singer tweeted. 
Once he saw her tweet, the "Save Your Tears" singer didn't take issue with her comments about his name. Instead, he shared how proud he was that Warwick acknowledged him at all. 
"I just got roasted by Dionne Warwick and I feel honored! You just made my day," The Weeknd wrote. 
What Dionne Warwick said about The Weeknd's Super Bowl performance
On Feb. 7, 2021, The Weeknd performed at the Super Bowl for the first time. He sang some of his chart-topping songs, including "Starboy," "The Hills," and "Earned It." The singer also wore a bright red blazer underneath a black shirt and pants for the live event. 
After his Super Bowl performance, The Weeknd received positive feedback from multiple celebrities. One of the comments about his performance came from Warwick on Sunday. The "Heartbreaker" artist went to Twitter and said she loved The Weeknd's production concept.
"Well done @theweeknd.  Loved the set and pyros.  You looked and sounded great! A Big Hug and Loud Applause!! #SuperBowl," she wrote. 
Although The Weeknd didn't respond to Warwick's tweet, several fans apparently agreed with the legendary singer. At the time of publishing, she received 649 retweets and 10,000 likes from her post.
 Dionne Warwick is working on a project with The Weeknd 
After her comments about the "Call Out My Name" singer went viral, Chance The Rapper asked Warwick to join him in the studio. In a Twitter video, the "Walk On By" songstress said The Weeknd would lend his voice to their song, "Nothing's Impossible." Additionally, the proceeds from the track will go to Warwick's charity, Hunger Not Impossible.
"Chance and I will be getting in the studio very, very soon, and it's going to be a pleasure working with him and his organization called Social Works," she said. "We're going to try to do some wonderful things for people that are desperately in need… so keep your eyes and ears open because we're getting in that studio soon, and we're going to give you something that you cannot resist."