Dionne Warwick's Twitter Adventures Lead to a Musical Collaboration
Music legend Dionne Warwick has been lighting up Twitter with her random observations, insightful thoughts about today's artists, and general wisecracks. The soul singer signed up for the platform in 2012, but her niece helped her learn the ropes and her tweets have been gaining lots of attention.
Warwick co-signed on Teyana Taylor playing her in a proposed biopic, teased The Weeknd about his name, and is actively trying to recruit a few rappers for a joint project. It seems to be working.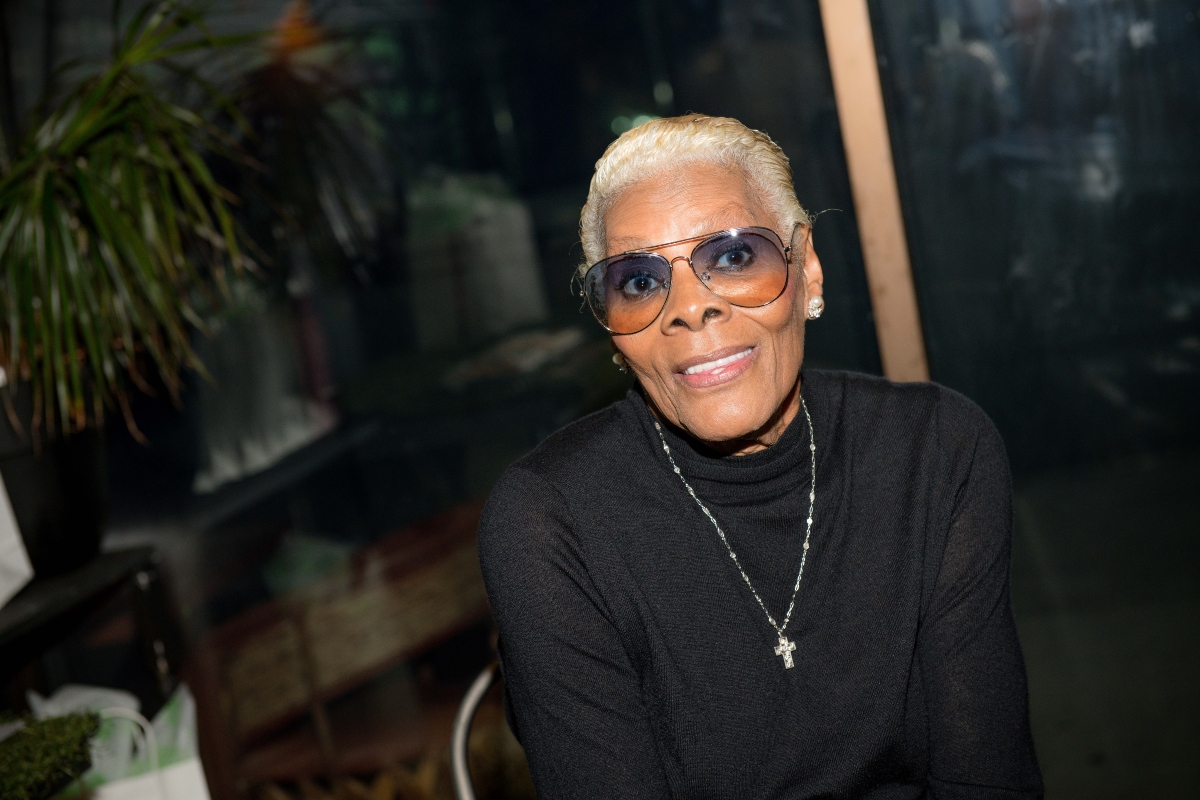 Dionne Warwick on Twitter is highly entertaining
Since late November, Dionne Warwick's Twitter presence has many fellow users calling her "Auntie." So far, she's challenged Chance the Rapper and The Weeknd about having "the" in their names, and both tweeted sweet replies with laughing emojis.
Warwick also let a fan know to stop begging her for a PS5 and at one point, announced that she did not want to know the definition of a "hot girl."
Someone must have given her an unsolicited explanation of the Megan Thee Stallion-coined term because the next day she sarcastically thanked them for the information. It's all wholesome fun.
Scroll through Warwick's Twitter feed to find jokes about not listening to "WAP," mistakenly learning why Armie Hammer was trending, and the merits of "Bad and Boujee."
Dionne Warwick is teaming up with Chance the Rapper
Warwick's friendly back and forth with Chance the Rapper and The Weeknd took a surprising turn, and it all started with her shooting her Twitter shot.
They are hitting the studio for a musical collaboration that will benefit each of their respective charities. On Jan. 14, Warwick shared a video announcing Chance the Rapper's upcoming contribution to their song, "Nothing's Impossible."
"Chance and I will be getting in the studio very, very soon and it's going to be a pleasure working with him and his organization called Social Works," said Warwick.
She added their efforts will also support her charity, Hunger Not Impossible. The Weeknd is hopping on the record, but it's unclear whether any other artists are joining in too.
Warwick wants Cardi B and Offset to call her
Warwick is clearly having a ball on social media and took time to post a video of herself listening to Migos. After clicking the song off, she made a personal request for Cardi B and Offset to get in touch with her, and now everyone is curious about the outcome.
In her message, Warwick said she has questions about "Bad and Boujee" that she didn't want to tweet, but she would love to talk to the rapping couple.
As of Jan. 15, she hadn't heard from them yet, but BET stepped in to give them a nudge. Perhaps Warwick will enlist Offset and Cardi B for her new song or a remix. Fans can stay plugged in to Warwick's Twitter page or her newly minted TikTok account where she promises to post content on one condition.
" Ok… Auntie created a TikTok. If I get enough followers I'll start using that platform. Who knows what I'll create," she tweeted. Keep up on social media for updates from the singer.