Dionne Warwick Is Not Happy About The Forthcoming Authorized Whitney Houston Biopic
Fans have mixed feelings about the upcoming Whitney Houston biopic. The film has a slew of major stars, including a star from Wu-Tang: An American Saga. But Houston's cousin, Dionne Warwick, is not on board with the movie.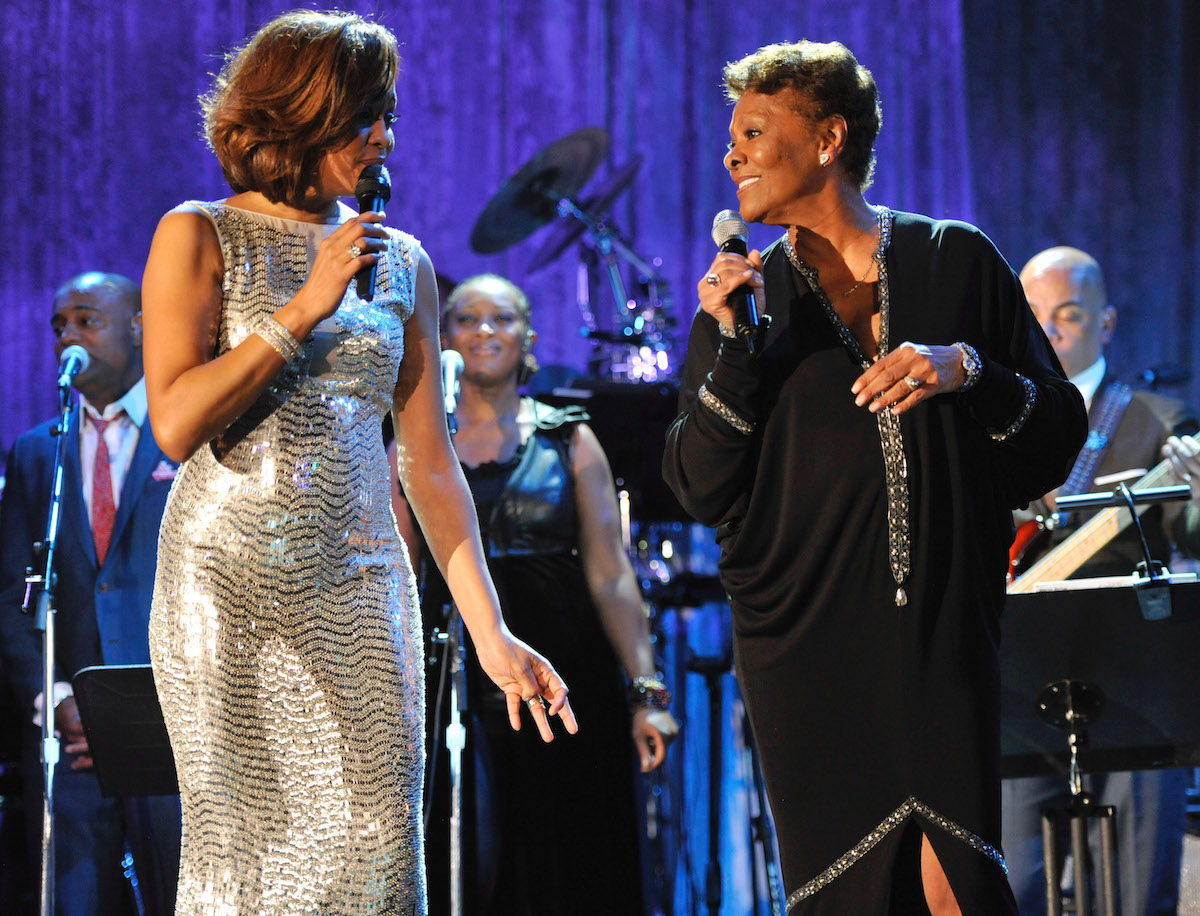 The movie is the only authorized film from Whitney Houston's family
Naomi Ackie, a British actor, is starring Houston. Ackie was hired amid after a long and difficult search for the perfect person to portray the icon. "We spent the better part of the last year in an exhaustive search for an actress who could embody Whitney Houston," Stella Meghie, a former director on the project, said, per The Hollywood Reporter. "Naomi Ackie impressed us at every stage of the process. I was moved by her ability to capture the stage presence of a global icon while bringing humanity to her interior life."
Related: Whitney Houston Biopic 'I Wanna Dance With Somebody' Receives Release Date
The Houston estate has dozens of projects in the works. In addition to a hologram tour and a makeup collaboration with MAC, the first-ever authorized biopic is finally coming. The film, I Wanna Dance With Somebody, marks the first film that the family is involved in. Previous biopics included one made for Lifetime and another for TV One.
What will the movie focus on?
Per Deadline, an official description from the film explains it as "joyous, emotional and heart-breaking celebration of the life and music of the greatest female R&B pop vocalist of all time, tracking her journey from obscurity to musical superstardom. While being very frank about the price that super-stardom exacted, it will be both the rich and complex saga of the search for the perfect marriage between song and singer and audience, and at the same time the moving tale of a simple Jersey girl trying to find her way back home."
Stanley Tucci is set to play Houston's label head and mentor, Clive Davis. Moonlight star Ashton Sanders is starring as Bobby Brown, Houston's husband of 14 years. Nafeesa Williams is set to play Houston's longtime assistant and rumored lover, Robyn Crawford. The film is slated for release on Christmas Day 2022.
Dionne Warwick wants Whitney Houston to rest in peace
One person who is not happy about Houston's upcoming biopic is her cousin, Warwick. Per The Jasmine Brand, Warwick was recently questioned about whether or not she contributed to the film. "Not one thing," Warwick said, adding, "I want them to let Whitney rest in peace. Leave her alone. Ten years [since she died] — it's time to let her sleep."
Furthermore, Warwick was less than impressed with her close friend, Aretha Franklin's, biopic Respect. The film was released in August 2021 and Warwick says there was much missing. "I didn't. I knew Aretha from when we were teenagers, and there was a lot missing." 
Some of the things Warwick notes were missing are Franklin's musical director H.B. Barnum, drummer Bernard Purdie, and the background singing group Sweet Inspirations. Sweet Inspirations included Warwick's aunt, and Houston's mother, Cissy Houston. The group recorded background vocals and performed live on stage with Franklin. Warwick is puzzled as to why such key figures were left out of the film.
"Some filmmakers feel that they've got to find something cruddy and ugly in an artist's life," she adds. "Why?"