Diplo Says His 'Get Taylor Swift a Booty' Tweet Was 'Sarcasm,' Calling Backlash 'Strange'
Modern Twitter is the infinite front line for a never-ending culture war, but it wasn't always like this. Back in the ancient times of the early 2010s, social media was a much more innocent place to spend idle time, where one could, for better or worse, fire off crass jokes without worrying about being ratioed into dust and the phrase "cancel culture" hadn't yet entered the lexicon. 
It was during this time period that celebrity Diplo sent out a mean-spirited observation about Taylor Swift to his millions of followers. The tweet was criticized by some, but the world mostly moved on without much fuss. But recently, Diplo showed some contrition about his comments.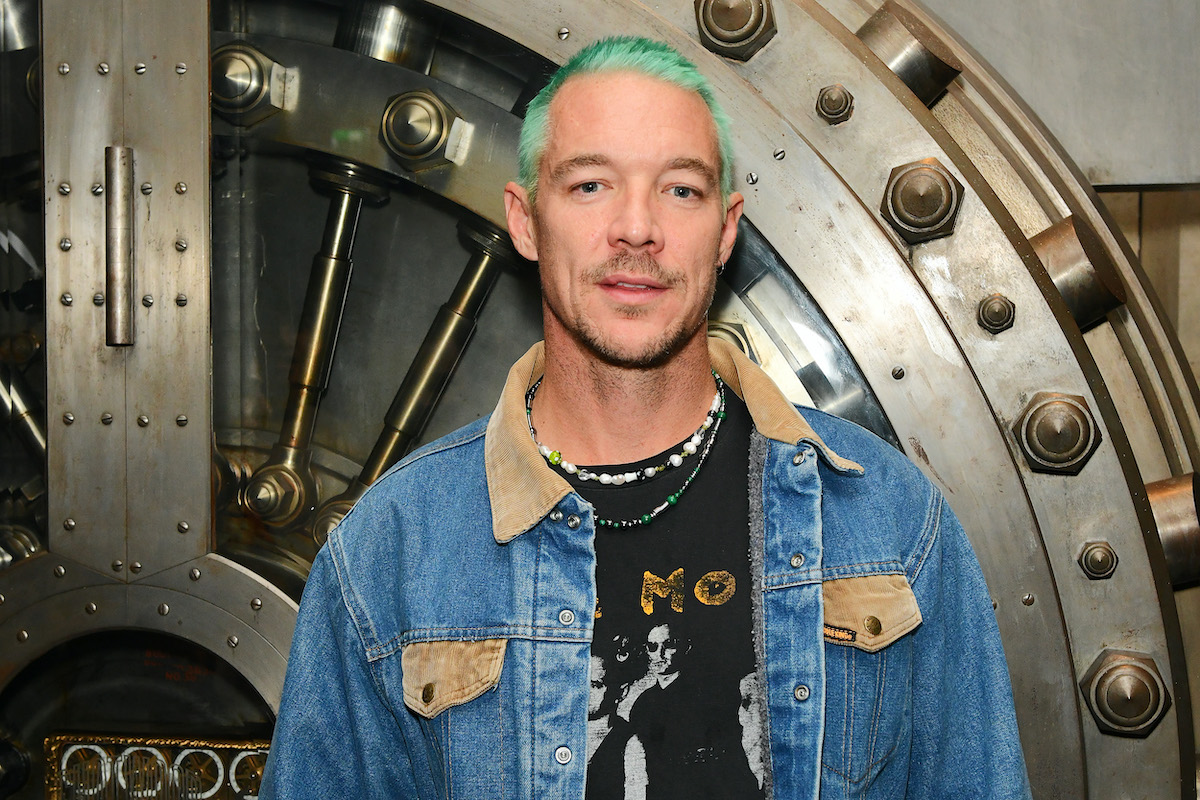 Nearly a decade later, Diplo apologizes for Swift 'booty' tweet
On a November afternoon in 2014, the celebrated DJ asked the world to quote "make a kickstarter to get taylor swift a booty." An hour later, he followed up with a working link to a fundraising site for the "cause." The page is now down, but considering Swift's physique hasn't changed much in the years since it's safe to say that the money didn't come through. 
The Swifties are not a group of people you want to get on the bad side of, and they understandably came down on Diplo for body-shaming their favorite artist. (Swift later revealed in her Netflix documentary Miss Americana that she had an eating disorder at the time.) Some of the anger came from fellow musicians. Lorde, a friend of Swift, hit back by asking "should we do something about your tiny penis while we're at it hm."
The tweet is still on his account, but Diplo displayed some self-awareness about his general conduct online during an interview with Input. "When I first started using social media, it was a big joke for me," he recounted,
"On Twitter, I was an unabashedly crazy person. And I didn't realize that there was power in those words. I would make fun of other artists, and that really came back to hurt me in the end … Like I had huge beefs with Lorde and Taylor Swift at the time. And I thought it was so funny, but you know, people hold you accountable for your Twitter in such a strange way. It's not real life. Sarcasm doesn't come through on social media."
Diplo's comedic talents are up for debate, but he does have a point about the difficulty in reading the tone of tweets. And given that the music industry was very much in the throes of dubstep fever at the time, it's understandable why his ego may have led him to think he could tweet whatever he wanted without repercussions.
Diplo said his current social-media philosophy is to just "be silly" and that he's thought about deleting his Instagram because it's "so time-consuming."
The DJ has far more serious allegations about his treatment of women to deal with now
Diplo has not deleted his social accounts, even after he got in some hot water with Joe Jonas and Sophie Turner after live-streaming parts of their wedding. The couple forgave him and saw the whole incident as a joke, but recent accusations against Diplo have compelled him to use his platform for much more serious, personal problems. 
He used Instagram to defend himself after a woman accused him of distributing sexually explicit videos of her without her consent. Both parties have successfully filed for restraining orders against each other. Diplo was also sued for allegedly forcing a woman to perform oral sex on him and filming it when she was too intoxicated to give consent. The lawsuit was withdrawn a few days later, according to Vulture.
Using the platform of selfies and fit pics to address alleged sex crimes sounds incongruous, but Diplo explained why he chose this route in the Input interview.
"I think I had to. I think I had to put the facts out there. There was too much noise everywhere. It's something you don't want to talk about. I can't really talk anymore about it because I have an ongoing case, but it just felt like at least somebody could come there and be like, 'Well, here's some information about it.' Because otherwise you just have hearsay."
Diplo's legal issues have not changed the trajectory of his career as of now. He's still performing regularly and just put out his third, self-titled album.
RELATED: Diplo Has a Surprising Dating History That Includes Pop Superstar Katy Perry