Dipset's Cam'ron Recalls Tense Encounter With Laurence Fishburne
Cam'ron and the rest of The Diplomats made big waves in hip-hop music during the early 2000s, introducing fans to their Dipset crew.
Back then, the Harlem collective consisted of Jim Jones, Freekey Zekey, Juelz Santana, and of course, Cam'ron. Before their ascent to fame, Cam'ron and Jones had a random, tension-filled encounter with actor Laurence Fishburne, and it somehow came full circle.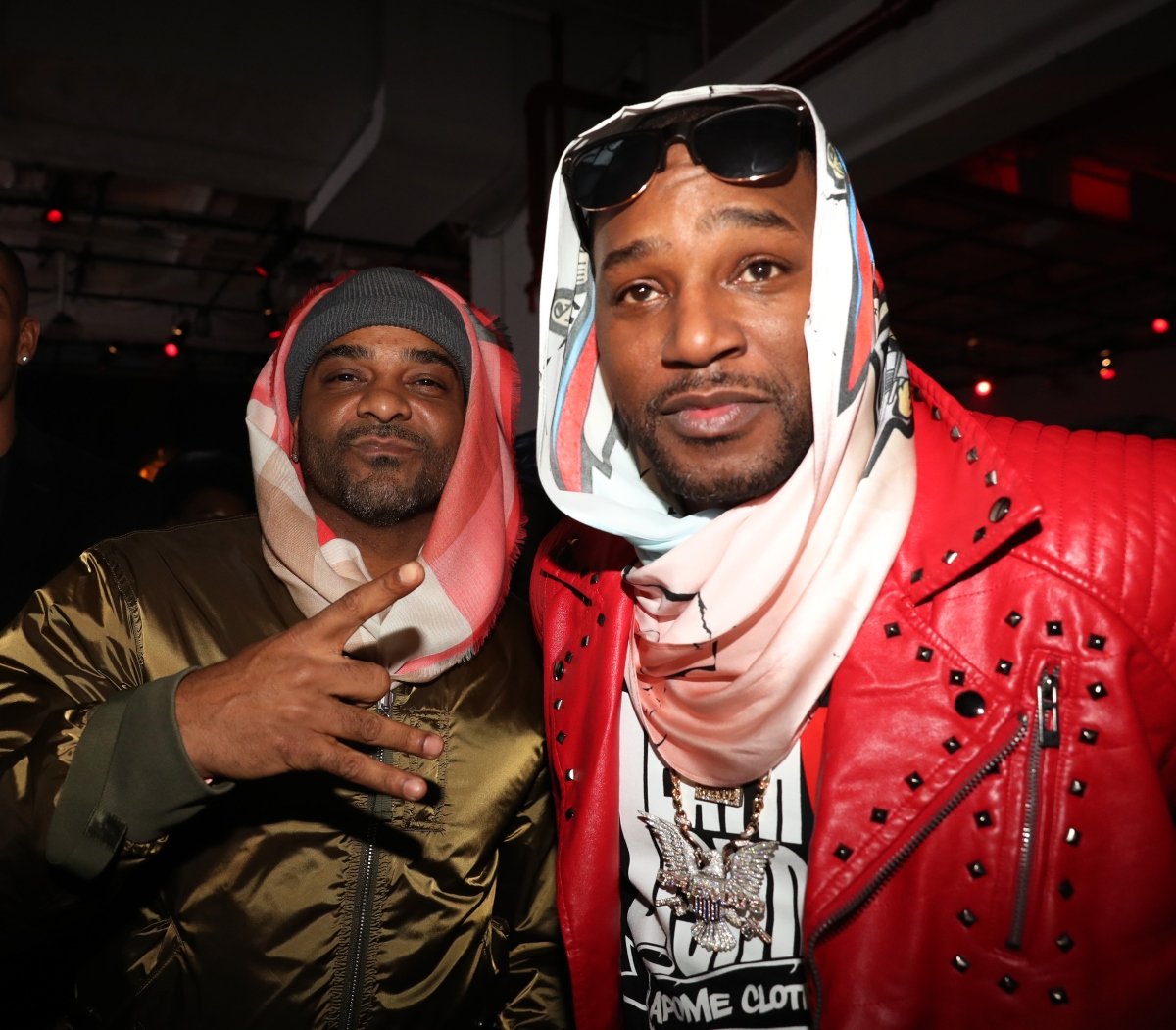 Cam'ron, Jim Jones and crew ran into Laurence Fisburne at an airport
Cam'ron was in storyteller mode during his recent visit to N.O.R.E.'s Drink Champs podcast. In addition to telling a now-viral anecdote about a petty tit-for-tat with Jay-Z over a record, he spoke about bumping into Laurence Fishburne many, many moons ago. And it's kind of funny.
According to the rapper, he, Jim Jones, and some friends saw Fishburne at the airport. As fans, they were excited — and this was a time before Dipset dropped their first album. But one of Cam'ron's friends (named Sean), wanted to test a rumor that calling the actor "Larry" triggered him.
Said friend — who Cam'ron described as an a*shole — yelled out "Yo, Larry" as Fishburne walked by. Then the actor walked over and said, "What'd you call me?" Per the rapper, Fishburne only focused on the one who shouted and tuned out everybody else giving him props.
"I called you Larry 'cause that's your name," Sean said. Fishburne corrected him and said, "My name is Laurence." But a back and forth ensued when Cam'ron's friend continued to be slick and insisted the man's name was Larry. Allegedly, Fishburne dropped an f-bomb and walked off.
Things escalated between Fishburne and Cam'ron's group
Minutes later, Fishburne returned and sat nearby. Cam'ron and Jones tried to defuse the situation as Jones wanted to curry favor for some acting gigs. But Fishburne wanted to no parts because they were "with someone who keeps calling me Larry." Dude called him Larry again out of spite.
Things again escalated and Fishburne supposedly whipped out his wallet to stick his ID in the man's face. He kept antagonizing the actor with the name "Larry" until there was a cursing match. According to Cam'ron, Jones was begging for acting help at that point until Fishburne angrily shut him down.
After Cam'ron threatened to fight him, Fishburne pulled gloves out of his pockets and put them on. He thought they were going to brawl, but Fishburne walked away.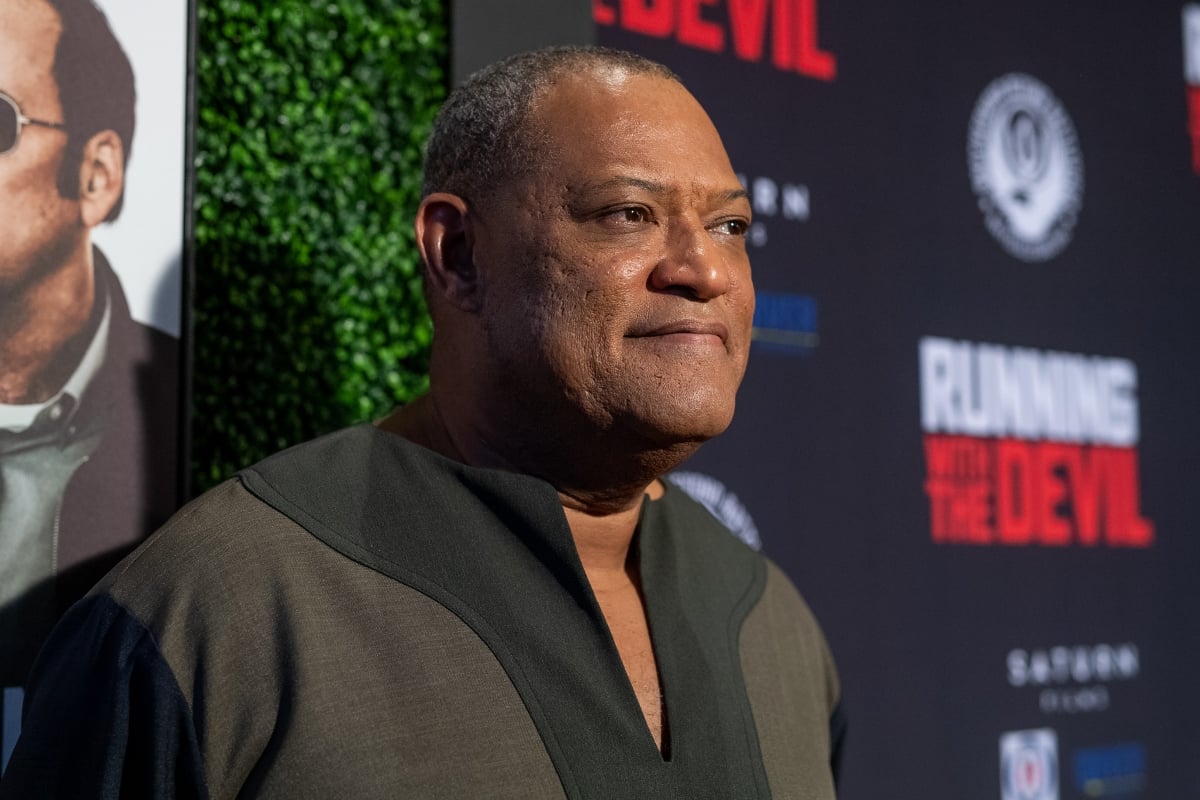 Years later, Fishburne complimented Cam'ron
Fishburne is aware that he has plenty of fans in the rap game and can count Ice Cube and Snoop Dogg as friends. He's not someone who hates hip-hop. Cam'ron's moment with the John Wick and Matrix star came full circle when one of his friends was driving his famous pink Range Rover and ran into Fishburne.
"Tell that guy I love his music, man. I'm a big fan of Cam'ron. You let him know that," the actor said. It blew Cam'ron's mind that Fishburne likes his music, and he acknowledged that Fishburne had no idea he went off on them years ago at JFK airport.
Laurence Fishburne changed his name in 1991, a few years before fans saw him on screen in 1993's Boyz N the Hood.