As a Director, Troian Bellisario 'Cut Her Teeth' on 'Pretty Little Liars': 'Truly My Greatest Experience'
Many actors take the leap into directing. Troian Bellisario, of Pretty Little Liars fame, did just that on the hit series. And though she's continued to pursue work behind the camera, here's why she still considers her first time to be the best.
Troian Bellisario starred in 'Pretty Little Liars'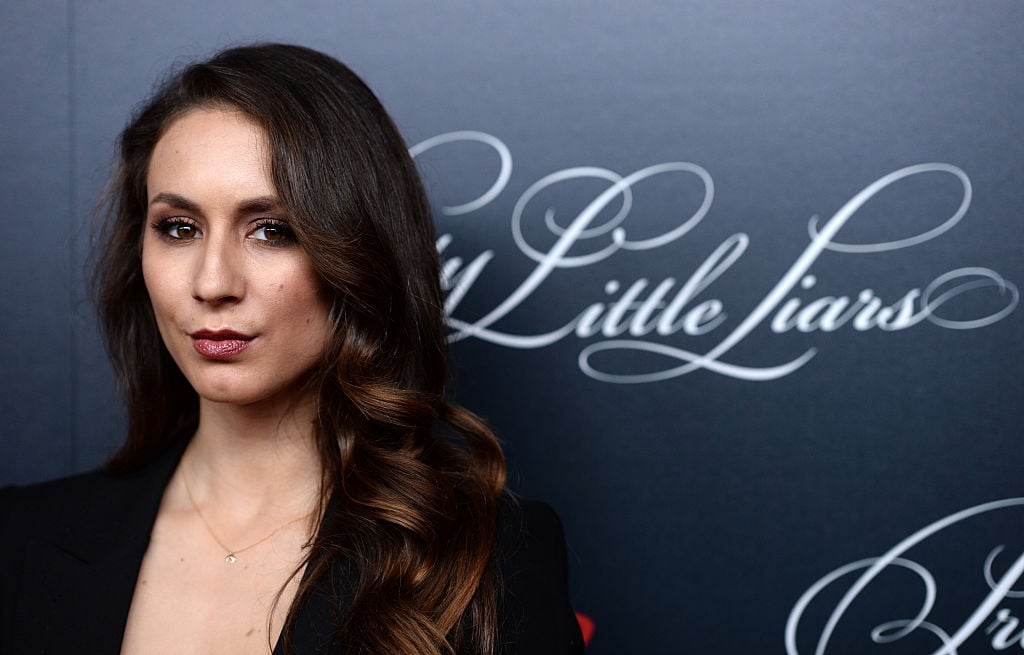 RELATED: What Happened to Mary and Alex Drake After the 'Pretty Little Liars' Finale?
Bellisario portrayed Spencer Hastings for seven seasons on PLL. Spencer is the Type A overachiever of the group, who learns a lot about herself throughout the series. The biggest of her discoveries comes in the series finale. That's when she meets her twin (also played by Bellisario). Alex Drake, aka A.D., is the latest in a line of mystery villains who have been torturing Spencer and her friends for years.
On May 15, 2020, Bellisario participated in a virtual PLL cast reunion via Looped for Cast4Good. Along with many of her fellow cast members (and the show's creator Marlane King), she answered questions about their favorite moments, a potential future movie, and much more.
Bellisario got her start as a director on 'PLL'
While many of the questions were shared amongst the PLL cast, Bellisario got a personal one. Moderator Damian Holbrook brought up that she's been working as a director. "It's just been really lovely. I'm not actively pursuing it," she said. "Mostly it's just kind of like when the opportunity presents itself. But certainly I really, really enjoy it."
Her first time directing was an episode of PLL. "I loved [it]," Bellisario said. "I mean, truly still my greatest experience was the first time…you get to see everybody crush it in front of the camera and see how talented they are. And then to get to have this other relationship with them and…relate to them in a totally different way. I just so appreciated being able to do it. It was the best cast to do it with — and crew."
She's continued to direct
RELATED: What is Troian Bellisario From 'Pretty Little Liars' Doing Now?
After PLL came to an end, it was King that brought Bellisario back into directing. Her second job was on an episode of Famous in Love, another Freeform series developed by King which aired for two seasons. Bellisario directed season 2's "Guess Who's (Not) Coming to Sundance?"
Next, Bellisario directed two episodes of the Freeform series Good Trouble. She was at the helm of season 1's "Swipe Right" and season 2's "Fragility." According to Bellisario, she "was supposed to direct in their third season but quarantine" has put that on hold.
What episode of 'PLL' did Bellisario direct?
Bellisario directed one of the last episodes of PLL: Season 7's "In the Eye Abides the Heart." The episode has plenty of memorable moments, but one of the most significant involves the actor herself. It was the above scene, which really tipped audiences off that this wasn't Spencer, but Alex.
Of the episode, King said, "When I watched your first cut, [I realized] that was your love letter to the cast." Bellisario agreed, saying, "Absolutely. I just had so much fun." She added, "My only great regret was that I didn't have Tyler [Blackburn] and Keegan [Allen] in my episode," speaking of her character's two love interests in the latter seasons.