'Dirty Dancing' Star Jennifer Grey Describes the Disintegration of Her Matthew Broderick Relationship
Dirty Dancing star Jennifer Grey seemed to have it all. However, the actor reveals she experienced a lot of ups and downs in her relationship with former fiancé Matthew Broderick.
Dirty Dancing star Jennifer Grey was in a high-profile celebrity relationship with Matthew Broderick that reportedly had many highs and lows. Although they seemed like a perfectly happy couple, the actor says there were moments that she felt "stuck." Here's what she said about the decline of their relationship.
How Jennifer Grey and Matthew Broderick met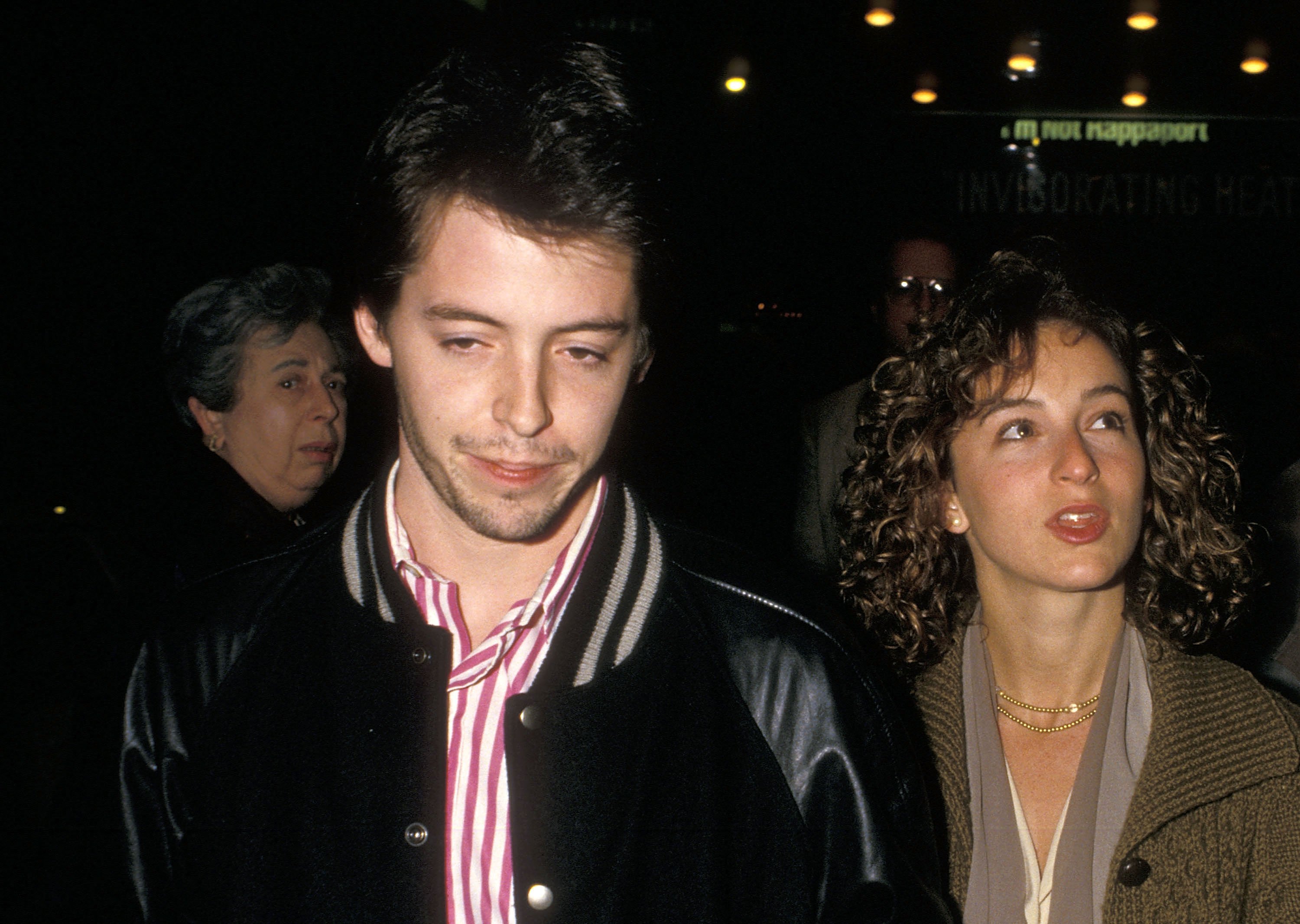 Grey and Broderick met on the set of the 1986 film Ferris Bueller's Day Off. In her memoir Out of the Corner, she says when she first met him, he "had the world on a string." Broderick was at the top of his career and had just won a Tony for his appearance in Neil Simon's Brighton Beach Memoirs. He was also fresh from his starring role in the movie War Games.
Grey didn't initially connect with Broderick on a romantic level. She says he didn't come across like most actors she had encountered. According to her, Broderick had an attitude that was more like "a grumpy grandpa."
However, the more time Grey and Broderick spent together, the more they began to form a romantic interest. She was surprised when their on-screen sibling relationship turned into an off-screen romance. There was one problem, however. Broderick seemed to be in a relationship with another woman. Grey says he insisted the woman was just a "family friend" who liked him, but she also says she knew better. (Here's what Dolly Parton says when people ask if she cheated on her husband.)
Grey fell in love with Broderick but told him she couldn't be with him. He later broke up with the woman he said was a friend and they began dating. Grey says they had a lot in common and she felt like she was "home" when they were together.
Jennifer Grey says she ignored signs of relationship trouble  
Grey and Broderick began seriously dating, and he eventually moved in with her and her roommate in New York City. She says he was sometimes "moody" but was also very "charming and hilarious." Despite what she describes as his "moods," she says she was "crazy in love" with the actor.
Although she was madly in love, Grey says she began noticing red flags. She says when she visited Broderick on the set of Project X, he seemed to "stiffen" when she tried to kiss him. She also says he seemed uncomfortable. (Here's what Jennifer Lopez says about being ignored in a relationship.)
According to her, there always seemed to be a woman around who had some feelings for Broderick. Grey reports receiving a "less than friendly vibe" from Helen Hunt, who appeared in a movie with Broderick. Grey was also aware of another actor, Penny Miller, who seemed to have a thing for him as well.
Grey says Miller threatened to quit Biloxi Blues if she visited the set, which she thought was strange. When she asked Broderick if they were intimate, he told her they weren't. She says she took his word for it.
Grey says she chose not to see what was really going on. Part of her was in denial about Broderick's loyalty. Grey admits she was in a lot of "pain" concerning this relationship. She knew things weren't working but kept pushing forward, hoping the relationship would work out.
A tragic vacation
Grey says she began to see more red flags during a vacation they took to Ireland. She says Broderick wasn't supportive of her career and complained about having to sit through her Dirty Dancing movie premiere. According to her, the final straw was when Broderick allowed his mother to join them during their vacation. She decided to leave and go back to the United States. However, things took a terrible turn as they were driving to Dublin.
Grey and Broderick got into a car wreck that resulted in the deaths of two people. Broderick was seriously injured. Grey says seeing him almost die changed her feelings about the relationship and made her renew her commitment to him. At that point, she felt like she couldn't break up with him. Grey says she knew her relationship with Broderick was "toxic," but she was trying to make it right. They remained together but broke up after a brief engagement. Grey moved on to a relationship with Johnny Depp.
RELATED: Johnny Depp Felt 'Trapped and Exploited,' Says 'Dirty Dancing' Star Jennifer Grey
Follow Sheiresa Ngo on Twitter.