'Dirty Dancing' Star Jennifer Grey Says Filming Was 'Cursed'
The 1987 film Dirty Dancing was one of the biggest hits at the time. Many moviegoers will never forget seeing the late Patrick Swayze dance with Jennifer Grey. Although Dirty Dancing was a success, Grey says filming was "cursed." Here's why.
Jennifer Grey says Dirty Dancing was 'cursed'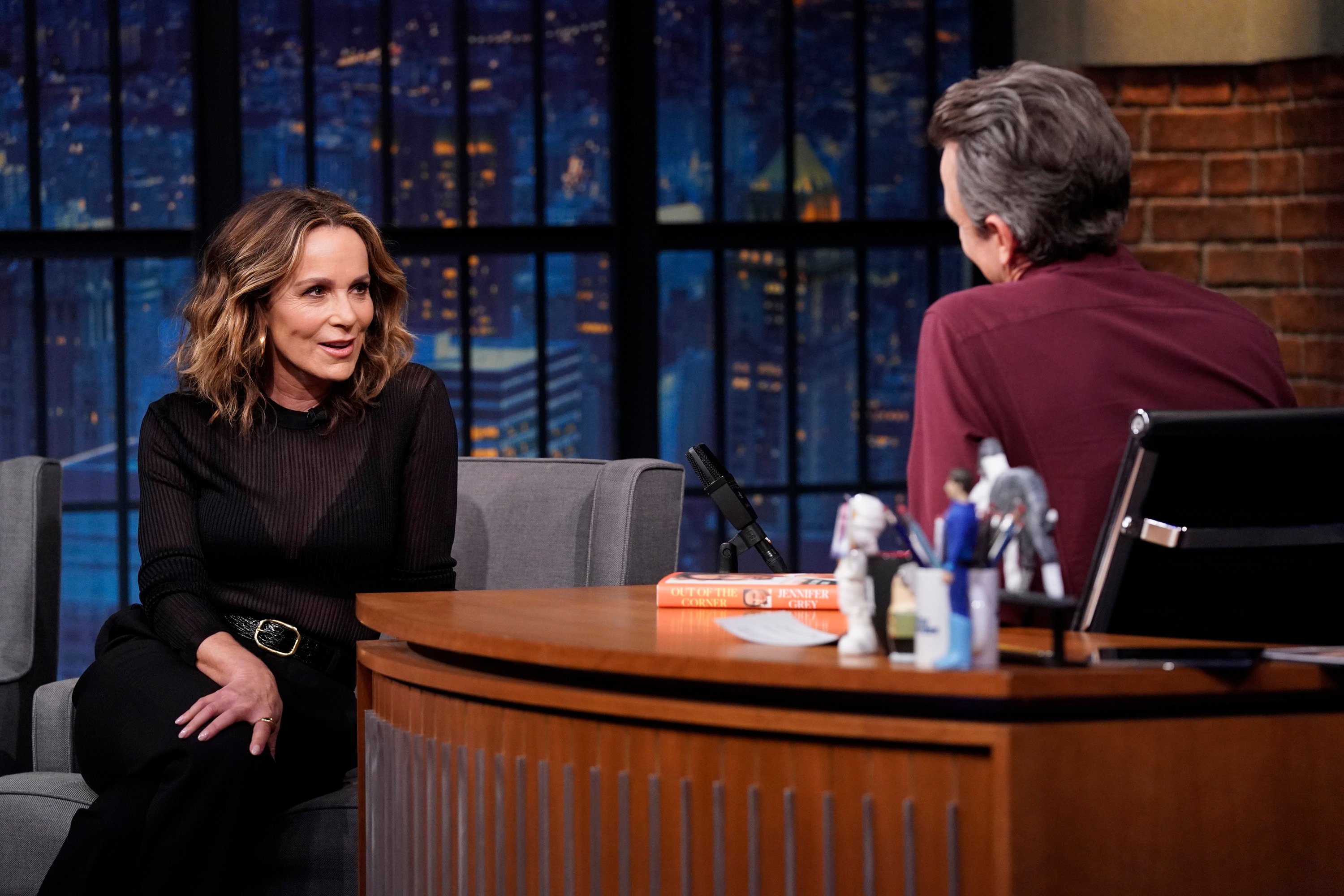 Grey says there were many problems on the Dirty Dancing set. In her autobiography Out of the Corner, she describes the experience as "extremely chaotic" and "cursed." (Things were bad even before filming. Grey says her boyfriend at the time, Matthew Broderick, told her she wasn't going to get the role of Baby.)
Dirty Dancing was filmed at two real-life resorts (one in North Carolina and one in Virginia). The only problem is, the crew couldn't film until the guests and campers left. Consequently, the movie's summer scenes had to be filmed in the fall. Grey says the art department had to spray paint the leaves green since they were beginning to turn fall colors.
Grey also says it rained a lot, and mosquitos appeared after the rain stopped. She says she is a "mosquito magnet," so the makeup artist had to put makeup on her in between takes so that the mosquito bites could be covered up.
Furthermore, Grey says Dirty Dancing was "an extremely low-budget production," so she was concerned the movie wouldn't look polished. While the budget was $4.5 million, she says it came from a home video company named Vestron, and they had never made a movie before.
Grey also says the script was rough. According to her, the dialogue didn't flow naturally, so she had to find ways to make it work. Grey says Swayze initially didn't want to say the famous line, "Nobody puts Baby in a corner."
Injuries and illness set the cast back
On the second day of filming, Grey says the woman who was supposed to play her mother became sick and had to be recast. Making matters worse, the cast's rehearsal space was targeted by burglars.
The crew also suffered a few injuries and illnesses. According to Grey, someone fell from a ladder, another person broke their toe, someone else fractured their wrist, an actor fainted from heatstroke, and there was a food poisoning outbreak. Furthermore, Swayze fell during a scene and aggravated an old knee injury.
Grey says the filming schedule had to be rearranged to accommodate the disruptions. The weather was also an issue because it not only rained a lot but there was also a period of very cold weather followed by a heat wave. (One thing that did help Grey was her relationship with Johnny Depp. She says Depp helped "wipe out" all her pain.)
Jennifer Grey faced her own struggles
Grey says she was under a lot of pressure because she was in almost every scene. When she did get a break and didn't have a scene, she had to rehearse or go to a costume fitting. Another stressor was that her makeup artist had to quit due to a personal issue. Grey had to do her own makeup for two weeks. She eventually got a replacement, but the new makeup artist also had to leave the crew. Grey also says she became very ill and came down with food poisoning.
Another difficulty Grey faced was her relationship with Swayze. She says she had a bad experience when she worked with him on a previous movie because he joked around too much. She wanted to put that behind her and learn how to like working with him again. However, she says that was hard because he was always late to the set.
According to Grey, all that waiting around ruined her "emotional preparation" for the scene. Looking back, Grey says she should have just accepted Swayze for who he was and had a good attitude about everything.
RELATED: 'Dirty Dancing' Star Jennifer Grey Suspected Matthew Broderick Cheated on Her With Helen Hunt
Follow Sheiresa Ngo on Twitter.