'Dirty Jobs' Reboot Will Reveal 'What Really Happened That Day in the Sewer', Mike Rowe Says
Dirty Jobs host Mike Rowe isn't afraid to get his hands dirty, clearly.
The beloved reality show host spent years traveling the country, highlighting essential workers performing dangerous, messy, grueling work that helps keep the country running smoothly.
The Discovery Channel series premiered in 2003 and ran until 2012, plus was nominated for 5 Primetime Emmys. Now, Rowe is back with a reboot of sorts called Dirty Jobs: Rowe'd Trip. The no-nonsense host recently sat down with Fox News to discuss what fans can expect during the series.
'Dirty Jobs: Rowe'd Trip' will air never-before-seen footage
RELATED: The Most Hated Reality TV Shows Ever
The latest installment of Dirty Jobs will include previously shot footage from the years that Rowe spent working on the original series. He promises that fans will get a more in-depth look at their favorite stories from Dirty Jobs, including some commonly asked questions.
"There's all sorts of footage. Our cameras never stopped rolling on Dirty Jobs and we never did a second take. So we just have vaults and vaults of footage that hasn't been seen before," Rowe told Fox News.
"We also have a lot of footage that's become iconic and fan favorites because this show has aired thousands of times," he continued of the reality program. "Even though we stopped shooting in 2012, the show never really went off the air."
Specifically, the host mentioned two incidents that keep coming up with fans. He said Rowe'd Trip will reveal "what really happened that day in the sewer" plus "what really happened at the top of the Mackinaw Bridge."
Mike Rowe said the show is funny and real
The 58-year-old former opera singer turned show host always wanted to highlight the difficulties of certain careers while still capturing the triumph of the human spirit. He says the show will include doses of humor, too.
"It was really about that – capturing those moments that hadn't been captured on film before and then just reveling in them and getting to know the jobber, too," Rowe said.
"This is a really important part of the show. You know, a lot of people figure Dirty Jobs as a show about jobs that are dirty, but it's really a show about the people who do those jobs and as the show progressed and gained in popularity, it shifted and it really became a rumination on work and a reflection on what a good job was."
He concluded: "And there was just so much humor in the show – so many of the people we met."
Rowe is all for learning a trade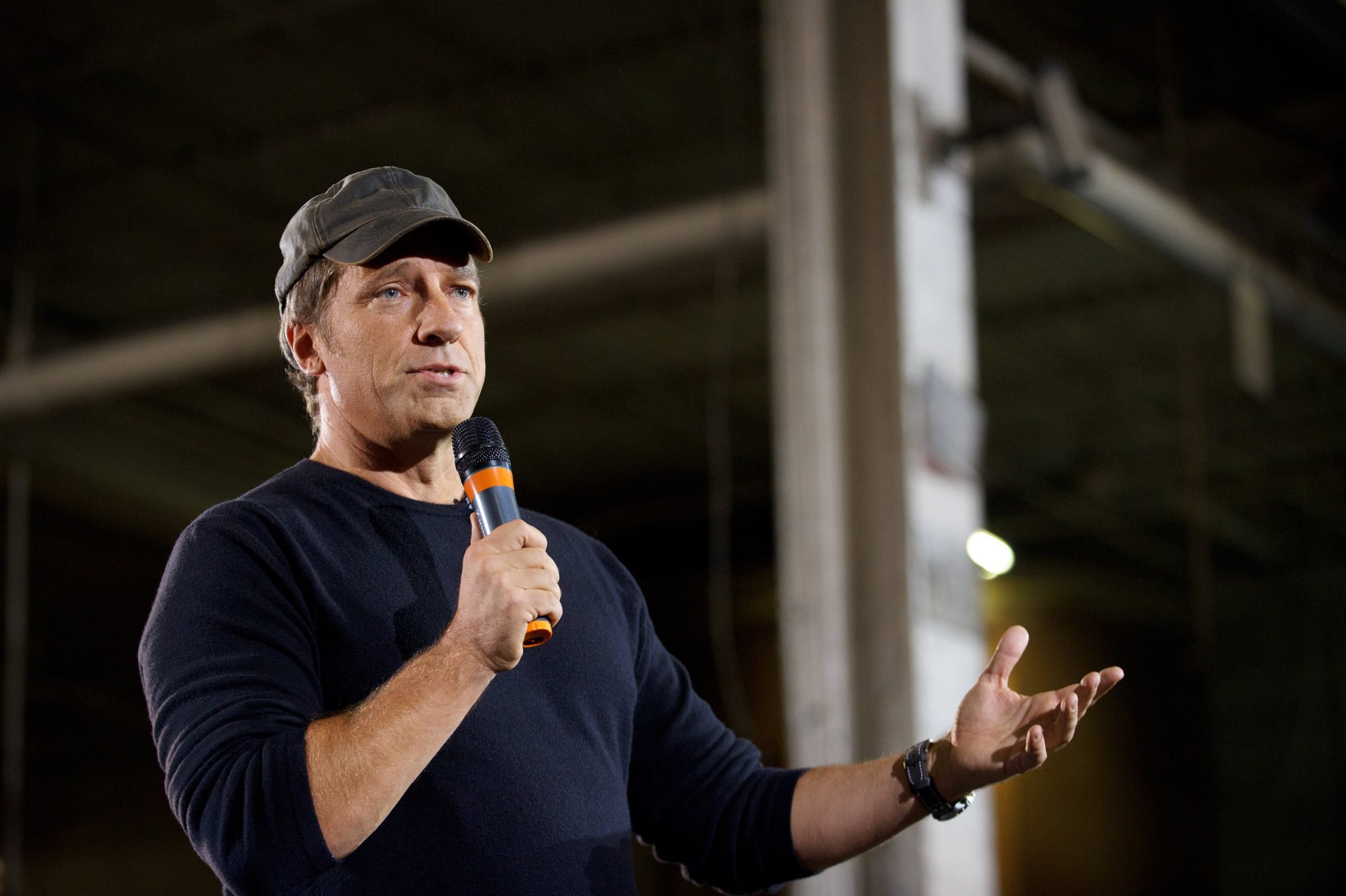 It's not surprising to find that Rowe advocates for people to learn a trade if they can, especially now in the wake of coronavirus (COVID-19) and the stark contrast between essential and non-essential workers.
"Well, it's priceless. You know, it's priceless for the jobber themselves because once you have mastered a skill, that skill will go with you wherever you go," he told Fox News.
"To be a skilled worker, to be an essential worker in this day and age is to have a level of job security that I think is going to become a whole lot more desirable than it's ever been before — I think the big message is there's dignity in all work but if you have a skill, if you truly have a skill that's in demand, they can't take that away from you and you'll always have a measure of job security."
Dirty Jobs: Rowe'd Trip premiered on Discovery July 7 at 9 p.m.