Disney and Pixar Owe Hayao Miyazaki Films a Massive Thank You
Former Pixar chief John Lasseter is known for kickstarting the revolution in computer animation. Revered for overseeing Pixar's earliest successes alongside Disney, the computer animation icon said he takes inspiration from an unlikely source: Japanese auteur Hayao Miyazaki. Here's what Lasseter said about Miyazaki's influence on his movies. 
Lasseter watches Miyazaki films when he's 'stuck'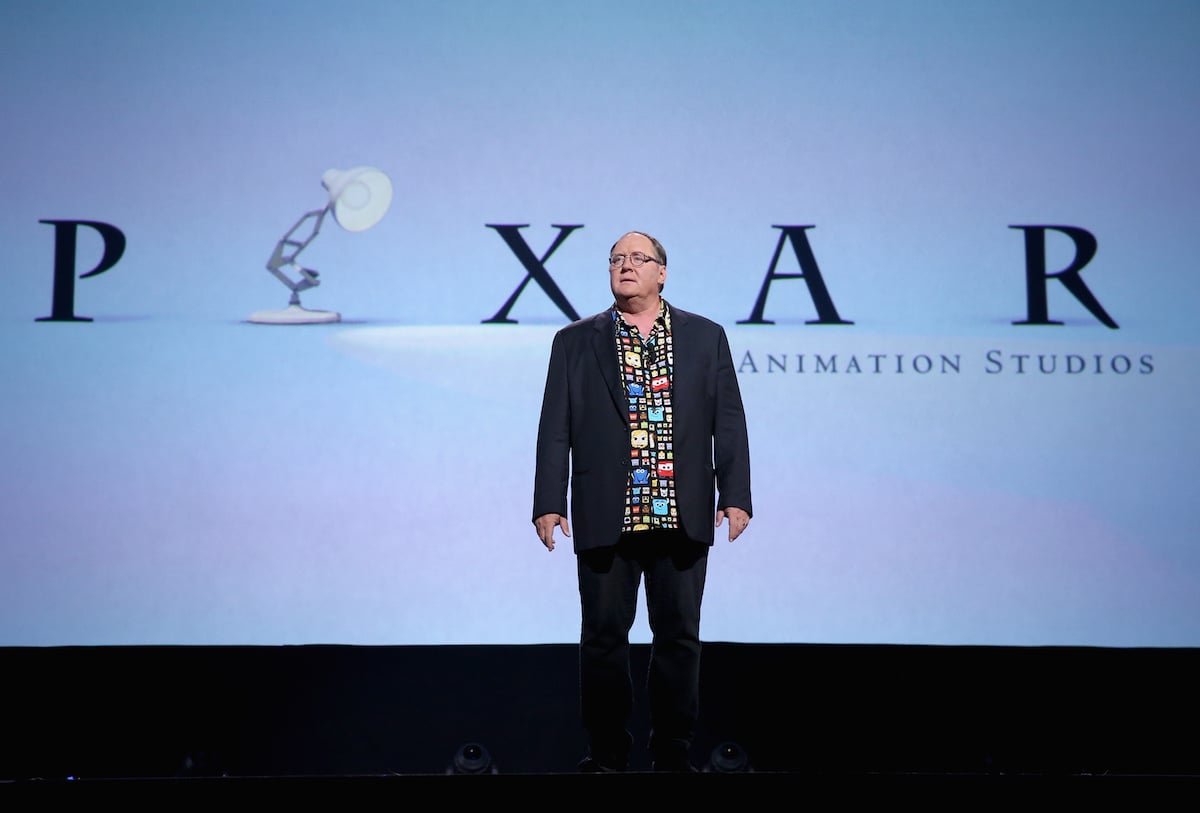 As documented by The Hollywood Reporter, Lasseter appeared as a keynote speaker at the 2014 Tokyo International Film Festival. He didn't mince words about his admiration for Miyazaki. "Whenever we get stuck at Pixar or Disney, I put on a Miyazaki film sequence or two, just to get us inspired again."
To be clear, Lasseter is no longer affiliated with either Disney or Pixar. But his influence became enormous while working with the two giants, and his name is now synonymous with computer animation. Miyazaki, it should be noted, is a staunch traditionalist, having once called AI-driven computer animation an "insult to life itself." Lasseter doesn't seem deterred by the outspoken idealist's views in that respect. At his appearance, he recounted being profoundly moved by a clip from The Castle of Cagliostro, Miyazaki's first feature film
"Years later, I always said at Pixar that you are what you direct," he said. "Your heart and soul goes into everything you make — I learned that from Miyazaki."
The former Pixar exec said Miyazaki's films made him feel he was not alone
Anyone who's experienced a Miyazaki film knows that they are profoundly impactful as works of organic and humanistic art. Lasseter confessed to the audience that upon viewing The Castle of Cagliostro clip, he felt the same way.
"I was absolutely blown away," he said. "It had a very strong effect on me because I felt that this was the first animated feature film I had seen that had a vision to entertain for all ages. It made me feel that I was not alone in the world." 
Taking it a step further, Lasseter explained how Miyazaki's work informed his own, and motivated him to his very core.
"It filled my soul with a drive that said 'this is what I want to create." And create he did. His filmography is too long to list here, but he directed the influential early works by Disney and Pixar, including Toy Story (1 and 2), Cars (1 and 2), and A Bug's Life. He also oversaw and produced countless others, including Frozen, Finding Dory, Zootopia, and Incredibles 2. 
Lasseter helped translate Miyazaki's films to English
Lasseter was instrumental in bringing Miyazaki's films to the forefront of the American moviegoing experience. He explained that he had helped translate some of Miyazaki's films for English-speaking audiences, starting with 2001's Spirited Away. The film ultimately won Best Animated Feature at the Academy Awards. Lasseter said Miyazaki quipped to him that if American audiences wanted to understand his richly nuanced and detailed films, "they should all learn Japanese." 
Lasseter told the audience at the Tokyo International Film Festival that year, that one of the most important lessons he's learned from the Miyazaki anime anthology, is that melding the present with the past is essential. Tradition should be honored, he said, while pursuing the novelty of technology. "I think my entire career is founded upon an idea I discovered in Japan: keeping one foot in tradition, heritage, and the fundamentals of classic design and then applying that to cutting-edge technology," said Lasseter.
And in this way, Miyazaki's reach extends far beyond his gorgeous traditionally animated films, and well into the future.
RELATED: Studio Ghibli Voices: 12 A-Listers Who Dubbed Favorite Characters