Disney Is Reportedly Making a Live-Action 'Tangled' — Some Fans Call 'Black Widow' Actress, Florence Pugh, the Perfect Person to Portray Rapunzel
You may know her as the bubbly and outgoing Amy March or you may know her as Natasha Romanoff's sister. Florence Pugh recently appeared in movies like Black Widow, Little Women, and Midsommar.
Now, Disney fans are calling on her to portray the title character in the live-action adaptation of Tangled. Here's why Twitter users are saying this actress would be the perfect Rapunzel.
Disney is reportedly working on a live-action adaptation of 'Tangled'
Sure, in the beginning, Rapunzel is a little clumsy and conflicted about disobeying her mother. By the end of Tangled, this character proves she truly is the lost princess by being headstrong, resilient, and kind.
With the success of live-action adaptations like Aladdin, Beauty and the Beast, and Cinderella, Disney has a few other remakes lined up for release. That includes Mulan, The Little Mermaid, and most recently, an exclusive article revealing a live-action Tangled.
Inside the Magic reports that Disney hired Ashleigh Powell, formerly of The Nutcracker and the Four Realms, to write the script. However, Disney has yet to confirm the rumors or share their cast members for the potential film. Additionally, it's unclear if this film would make its theatrical debut or head straight to Disney's streaming platform.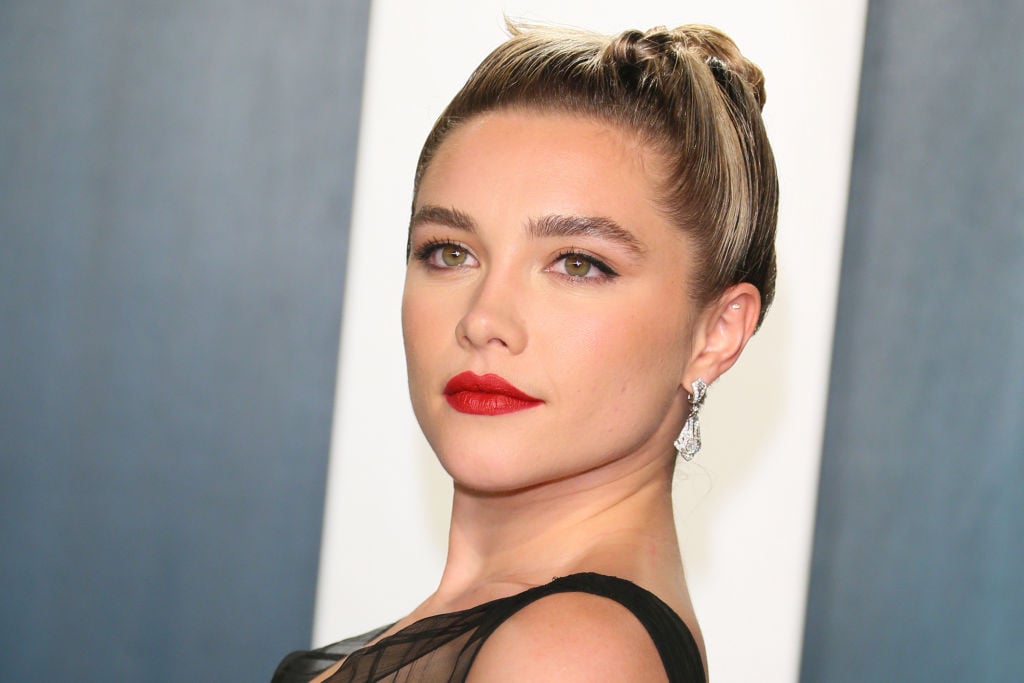 Fans want Florence Pugh to portray Rapunzel in the live-action adaptation of 'Tangled'
Twitter users are already making their dream cast lists for this reboot. For some, that means casting Academy Award-nominated actress, Florence Pugh, as the title character, Rapunzel. (And it's not just because she wore purple and pink for a recent photoshoot.)
"When are we getting a live-action adaptation of Tangled with Florence Pugh as rapunzel, that is the big question," one Twitter user wrote.
"[Okay,] so it's a universally accepted fact that we need Florence Pugh as Rapunzel so like Disney maybe ask Paddington for her number or something," another Twitter user wrote.
The resemblance doesn't stop at the blonde hair. Florence Pugh can sing and play the guitar and, thanks to the horror film Midsommar, she's often associated with flowers and bright colors. She's even worked with Disney in the past, starring in the upcoming Marvel movie, Black Widow.
There's even a petition going around for Disney to cast the actress in this role. Some Disney fans suggested other actresses, including Girl Meets World's Sabrina Carpenter, for the lead role.
Florence Pugh appears in the upcoming Disney-owned movie, 'Black Widow'
It may be a few months before Disney reveals any of their plans for an upcoming Tangled remake. In the meantime, fans can watch Florence Pugh in another Disney-owned movie ⁠— Black Widow, the story of Avenger Natasha Romanoff.
Based on the movie's official trailer, Pugh portrays the title character's sister, Yelena Belova. The latest Marvel movie, Black Widow, premieres in theaters on May 1, 2020.
Until fans learn more about the live-action adaptation of Tangled, the original animated movie is available on Disney's streaming platform. To learn more about Disney+ and to subscribe, visit their website.