What Is It With Disney Channel Stars Playing Serial Killers in New Movies?
Their Disney Channel days are officially over. Zac Efron portrayed Ted Bundy for a Netflix original — a huge leap from his characters in High School Musical and 17 Again. He's not alone in this creative choice, though. A few Disney Channel stars have since gone on to portray crazy characters for movies. Here are a few of our favorites.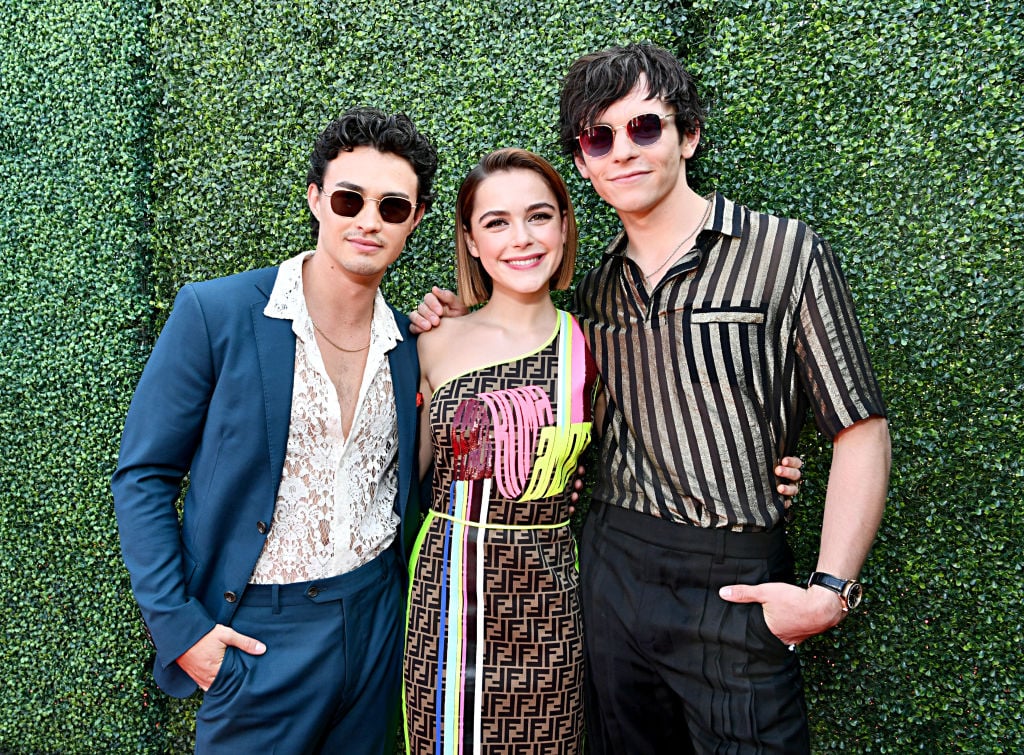 Ross Lynch portrayed Jeffrey Dahmer in the movie 'My Friend Dahmer'
Just one year after Disney Channel's Austin & Ally ended, Ross Lynch went on to act in the film My Friend Dahmer. This movie told the story of Jeffrey Dahmer before he became a renowned serial killer. He had a few friends in school, one of which played by Alex Wolff, but was always different from the other kids.
The actor has since gone on to act in Netflix originals, including the series the Chilling Adventures of Sabrina, a spinoff of the series Sabrina the Teenage Witch. He also continues to release and perform music, most notably with The Driver Era.
Dylan Sprouse stars as a crazed student named Lucas Ward in 'Dismissed'
You may know him as the mischievous Zack Martin on Disney Channel's series, The Suite Life of Zack and Cody. Since working with Disney, this actor has gone on to star in a thriller movie based on a high school student, called Dismissed.
When one teacher intentionally gives a student a lower grade than expected, the lengths this child goes for justice are nothing short of insane. Dylan Sprouse portrays this main character, Lucas Ward.
There are a few movies starring this actor set for their theatrical release. According to IMDb, that includes Tyger Tyger, After We Collided, and Turandot. His brother, Cole Sprouse, acts in the drama series Riverdale, as a high school student nicknamed Jughead.
Zac Efron stars as Ted Bundy in the Netflix original, 'Extremely Wicked, Shocking Evil and Vile'
On Disney Channel, he portrayed the charming basketball player named Troy Bolton. Now, with the 2019 Netflix original Extremely Wicked, Shocking Evil and Vile, Zac Efron portrays the infamous Ted Bundy, a serial killer from the 1970s.
"Once I told her that the movie was not a depiction of evil and atrocities, and that I wasn't necessarily exploring that side of it, and that the story is told by Liz, his longtime girlfriend's perspective, I think everyone was more at ease," Zac Efron said during an interview with Entertainment Weekly, of explaining his newest role to his mother.
Prior to this, Zac Efron worked on the musical production, The Greatest Showman, with Hugh Jackman and Zendaya. He also starred in movies like 17 Again, Charlie St. Cloud, and High School Musical.
Aside from these newer projects, fans can watch Ross Lynch, Zac Efron, and Dylan Sprouse in Teen Beach Movie, High School Musical, and The Suite Life of Zack and Cody respectively. All of these Disney Channel favorites are available for streaming on Disney's subscription service, Disney+.