Disney Channel's '65-Episode Limit' and Disagreements Over Money Were Behind 'Lizzie McGuire's Cancellation
There's no denying the Lizzie McGuire was undoubtedly one of the best Disney Channel shows of the early 2000s.
While playing the oh-so-relatable Lizzie McGuire, Hilary Duff captured all of our hearts with her evident charm, hilarious antics, and spunky whit as she perfectly showcased the ups and downs all teens face while navigating through middle school.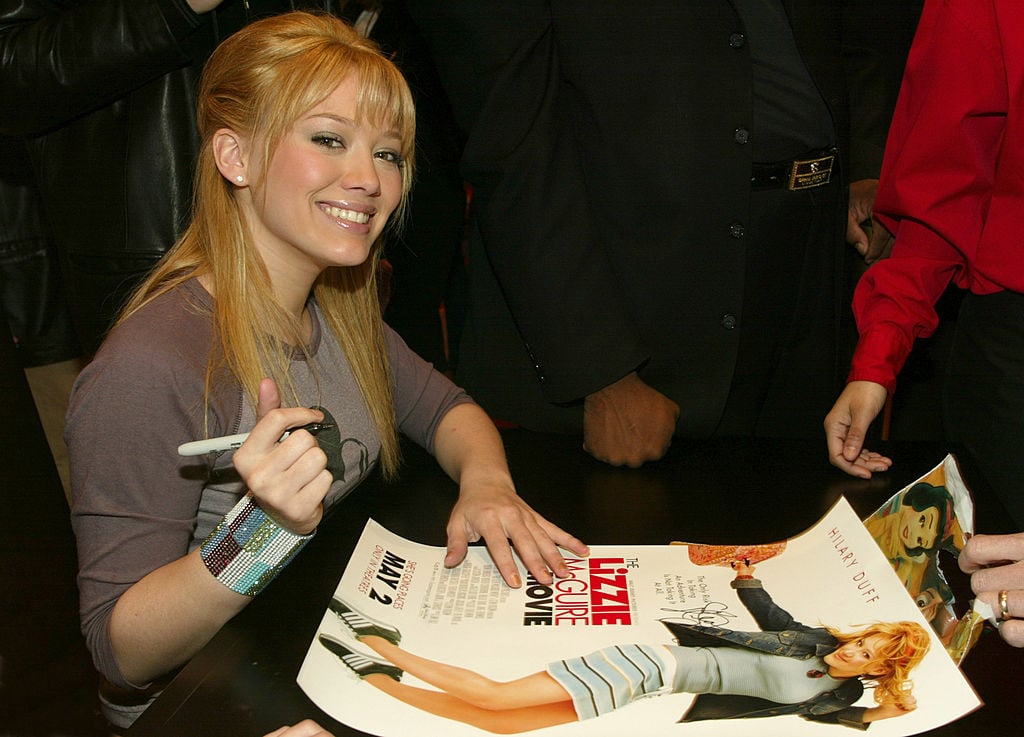 But despite the show being one of the highest-rated shows at the time with a lucrative franchise and much more content planned for the future, it shockingly ended in 2003, just two years after it first aired.
Though it has been revealed that the early 2000s Disney Channel shows had a 65-episode limit, it turns out that that's not the only thing that led to Lizzie McGuire's cancellation
Disney Channel implemented the unofficial 65-episode rule in the late 90s
If you grew up tuning into Disney Channel practically every day in the early 2000s, then you know that many of the beloved original shows at that time didn't air for very long.
Unlikely today, many shows in the early 2000s had a shelf life after they aired a certain number of episodes. Though it seemed like this was just a coincidence, it turns out that there is a reason behind why all of our favorite Disney sitcoms and cartoons came to shocking ends.
According to The Gamer, Disney Channel implemented a rule in 1998 that all shows would end once they reached their 65th episode.
"The aim was to limit production costs so they could continue to make more shows while keeping costs low," the outlet shared. "This rule is no longer enforced, but Disney will still cancel most shows after their fourth season."
This happens to be one of the reasons why Lizzie McGuire ended a lot sooner than we thought.
Though the show was one of the most popular Disney Channel series of its time, the television company still canceled it, despite fans being promised more Lizzie McGuire content, including another series following Lizzie through high school and a sequel to The Lizzie McGuire Movie.
Duff left the show due to negotiations over money
Once 2003 rolled around, Duff found herself coming up on her final days as the spunky Lizzie McGuire.
Though she just wrapped filming The Lizzie McGuire Movie, which grossed $55.5 million worldwide, the show was nearing its 65th episode, which meant its time on Disney Channel was soon coming to a close.
But even though Lizzie McGuire could have easily kept fans entertained for years, Duff decided to leave the show in 2003 due to disagreements over money with the Walt Disney Company.
Following her departure from Disney Channel, the actress' mother, Susan Duff, told Entertainment Weekly, "Disney thought they'd be able to bully us into accepting whatever offer they wanted to make, and they couldn't. We walked away from a sequel. They walked away from a franchise."
Duff went on to reveal that Disney wasn't offering her daughter enough to continue being in business with them.
As a final offer, Disney's offered the teen superstar $35,000 an episode for a spinoff series following Lizzie through high school, but Mrs.Duff claimed that other companies were offering six-figure pay-checks per episode instead. 
Duff even revealed that Disney withdrew from a deal where they were going to pay her daughter a $500,000 bonus after The Lizzie McGuire Movie racked in $50 million.
"We weren't feeling the love," Duff said. "They weren't giving Hilary the respect she deserved."
In the end, all plans to continue the franchise were pulled off the table as Duff went on to pursue other opportunities outside of Disney.
"We tried very hard to close a deal on the 'Lizzie McGuire' sequel," Buena Vista Motion Pictures Group president Nina Jacobson said. "We think Hilary is very talented and we very much wanted to stay in business with her."
A 'Lizzie McGuire' reboot could still happen
Despite Duff's rocky past with the Walt Disney Company, she's still looking to bring Lizzie McGuire back to the small screen for a new reboot.
In August 2019, Duff revealed that she would reprise her role as Lizzie McGuire, this time, following 30-year-old Lizzie navigating through adulthood in New York City.
The show was set to air on the streaming platform Disney+, but after Duff and showrunner Terri Minsky — who exited the series citing creative differences with the studio — wanted to push for a more adult plotline, production was put on hold.
Since then, Duff has tried getting the show moved over the Hulu, but so far, that hasn't been any word regarding this plan.
While we hope the Lizzie McGuire reboot is still happening, we'll just have to wait and see if the highly-anticipated revival actually becomes a reality.