'Disney Dreamlight Valley': Release Date Window, Trailer, and Everything We Know
'Disney Dreamlight Valley,' Gameloft's upcoming life simulation game, caught many Disney fans' attention last night — here's the release date and everything to know.
Disney fans can put themselves at the center of an adventure alongside their favorite characters with Disney Dreamlight Valley. This upcoming free-to-play life simulation game from Gameloft has similarities to other hit life sims like Animal Crossing, Stardew Valley, and The Sims, but with magical Disney twists. Here's everything to know about Disney Dreamlight Valley, including the release date, trailer, platforms, and more.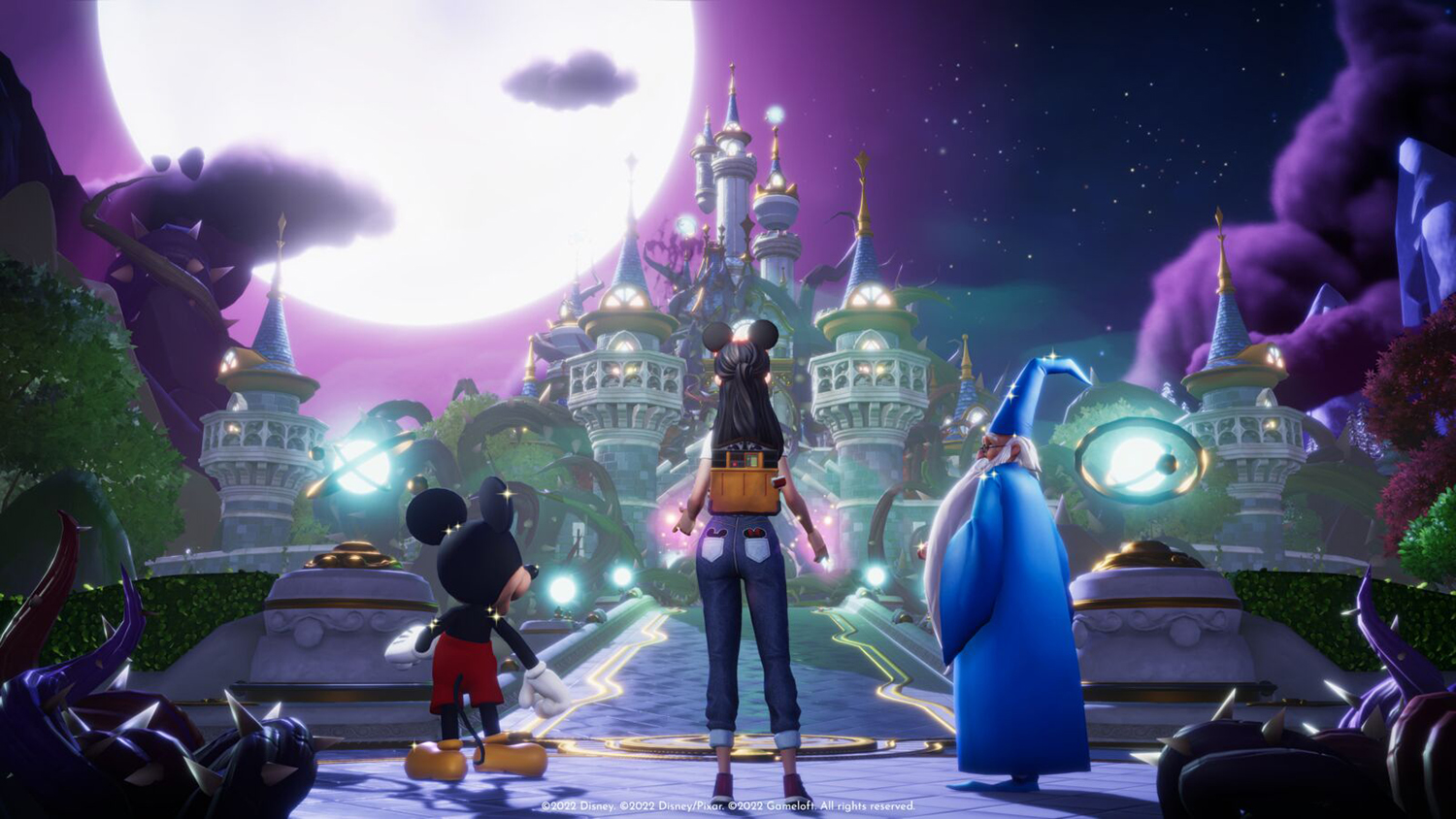 What is 'Disney Dreamlight Valley'?
Gameloft announced Disney Dreamlight Valley with a trailer in late April 2022. According to the game's official website, players must "restore a once-idyllic village now desolate and full of night thorns after a mysterious event called The Forgetting." In order to bring back the village's memories, players can befriend various Disney and Pixar characters from movies like Frozen, The Lion King, Wall-E, and more. Plus, it wouldn't be a life sim without endless customization options for players and their homes.
'Disney Dreamlight Valley' release date window and trailer
Disney Dreamlight Valley's trailer, as seen above, shows the village as it descends into darkness prior to the player character's arrival. Then, scenes flash of the player mining for crystals, riding a boat with Moana, performing some sort of magic ritual, and more. The trailer also shows the player building a beautiful community and customizing their looks with Disney-themed outfits.
"This is a place where every dream comes true," a voiceover says.
Disney Dreamlight Valley is not expected to arrive until 2023. However, players can gain Early Access in summer 2022 by purchasing a Founder's Pack, which contains special in-game currency, cosmetics, and more. Alternatively, the Early Access period is also available to Xbox Game Pass members who subscribe before the period begins. Gameloft plans to share more details about Disney Dreamlight Valley's release date and Early Access later on.
'Disney Dreamlight Valley' gameplay
Like other life sims, Disney Dreamlight Valley emphasizes players collecting resources and making friends with neighbors. Gameloft has teased a number of fun in-game activities, such as fishing, cooking, and gardening. And when players aren't spending time with their favorite Disney/Pixar characters, they can dress like them by collecting themed clothing items, as well as furniture pieces.
Additionally, players can explore different biomes, like a frozen tundra fit for ice queen Elsa. Gameloft offered a first look at four biomes in a blog post. Players begin their experience in the plaza, which houses resources, tools, and helpful tips for the adventure. They can then move onto the Glade of Trust, a swampy area with unique flora and fauna species. There's also Dazzle Beach, home to Moana and a mysterious Dreamlight Valley Pillar. Finally, there's Peaceful Meadow, where many characters settle in their homes for the night.
What platforms will the Disney game be on?
Disney Dreamlight Valley will be released on PC and Mac via Epic Games Store, Steam, Microsoft Store, and the Mac App Store. Additionally, it will launch on PlayStation 4, PlayStation 5, Xbox One, Xbox Series X|S, and Nintendo Switch. It will be free to download and play, but certain expansions will also be available for purchase. Plus, Gameloft will continue to update Disney Dreamlight Valley with new content after release.
Stay tuned to Showbiz Cheat Sheet for more updates on Disney Dreamlight Valley.