Disney+ on Halloween? Here Are 6 Kid-Friendly Films to Stream
Wondering what to watch on Disney+ for Halloween? The streamer is known for its gore-free content, but that doesn't mean its shows and movies won't go to dark, eerie places. Viewers can stick to Disney staples such as Halloweentown, Maleficent, or Toy Story of Terror, or binge watch these other fun films that spark giggles, suspense, and a little bit of fear.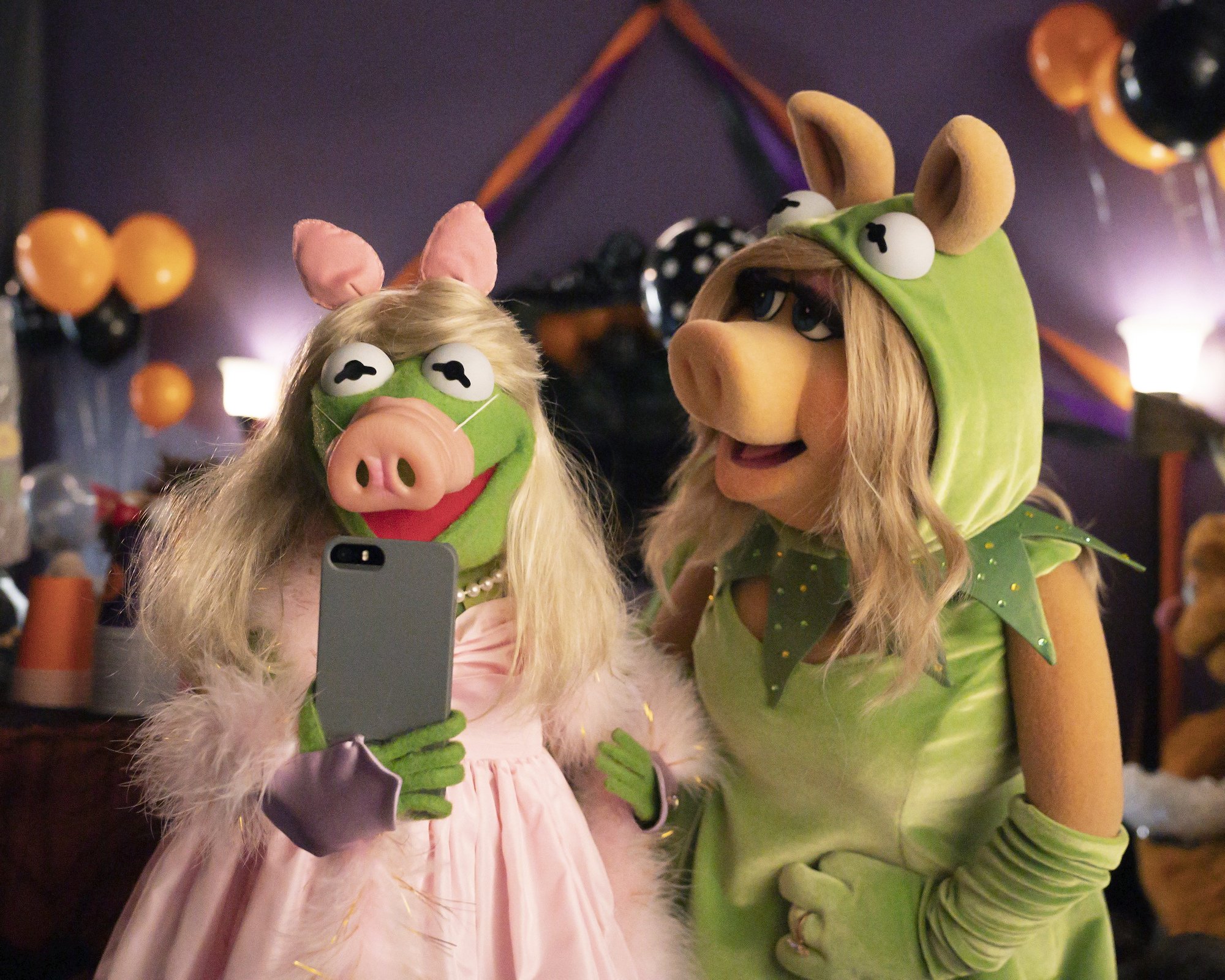 'Muppets Haunted Mansion'
One of Disney's newest additions is Muppets Haunted Mansion, which arrived on Oct. 8. The film is based on the popular amusement park ride and puts Gonzo and a ghost-filled mansion front and center. The Muppets and their celebrity co-stars fill out the cast that includes Will Arnett, Taraji P. Henson, and Pat Sajak.
'Twitches' (Parts 1 and 2)
Twins Tia and Tamera Mowry played in 2005's Twitches as magical sisters who were named after Olympian deities. Born to a witch and warlock, the pair must be separated as babies to keep them safe from an impending evil. They find each other in adulthood, and a fresh, witchy adventure beings.
Twitches and its sequel Twitches Too are available to stream on Disney+. Go Twitches!
'The Nightmare Before Christmas'
Once upon a time, this film was like the Frozen of its day. A giant in the holiday movie genre, The Nightmare Before Christmas is a favorite during Halloween and Christmas. Jack Skellington rules Halloween Town but learns about Christmas and wants to experience it fully.
Directed by Tim Burton, the fantasy tale thrusts Santa Claus, Jack, and Oogie Boogie into a chaotic situation that causes confusion and a power trip. Stream the 1993 classic from Halloween to New Year's Eve.
'Frankenweenie'
A twist on Frankenstein's story, Frankenweenie sends a boy's pet dog to the afterlife — but not for long. Young Victor Frankenstein may be a kid, but he's a science whiz who figures out how to reanimate Sparky. No longer heartbroken, Victor learns how to combine his smarts with courage to save the town.
'Hocus Pocus'
No Disney Halloween movie list is complete without including Hocus Pocus. The Sanderson sisters (played by Bette Midler, Sarah Jessica Parker, and Kathy Najimy) conjured up quite the cult following in the years after the film's 1993 release, and soon a sequel will arrive.
In the meantime, travel to Salem and watch the trio pursue their quest to eat children and stay young. What starts out as a campy movie about goofy witches turns into a mission to save children and the town. Grab your brooms and vacuums and queue it up.
'LEGO Star Wars Terrifying Tales'
Any time LEGOS drops a movie, expect parody and satire sprinkled into the story. Fans will see some of that in LEGO Star Wars Terrifying Tales, which arrived on Disney+ on Oct. 1. According to the platform's synopsis, the film takes place after Rise of Skywalker.
Poe and BB-8 must make an emergency landing on the volcanic planet Mustafar where they meet the greedy and conniving Graballa the Hutt who has purchased Darth Vader's castle and is renovating it into the galaxy's first all-inclusive Sith-inspired luxury hotel. While waiting for his X-Wing to be repaired, Poe, BB-8, Graballa, and Dean (a plucky and courageous young boy who works as Graballa's mechanic) venture deep into the mysterious castle with Vader's loyal servant, Vaneé.
Vaneé regales tales about old relics and primal forces, and eventually, Poe and BB-8 learn they may be in danger.