Disney/Pixar's 'Luca': Is Portorosso a Real Place?
Pixar has created worlds viewers had never seen before, like fish societies under the sea in the Finding movies or the Land of the Dead in Coco. They've also recreated real cities like New York in Soul and Paris in Ratatouille. Luca recreates the Italian Riviera, and they based their animated version, Portorosso, on the real thing.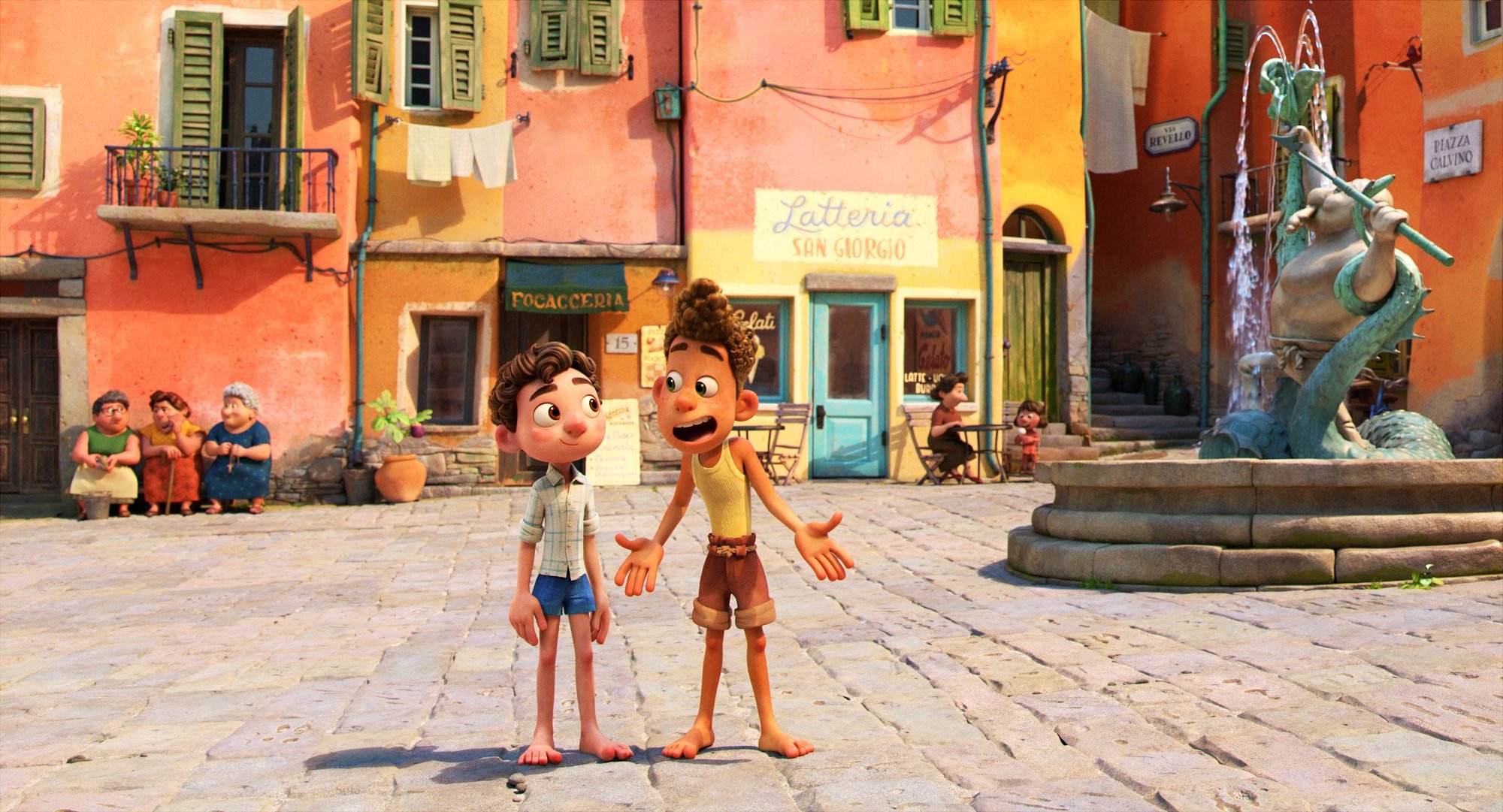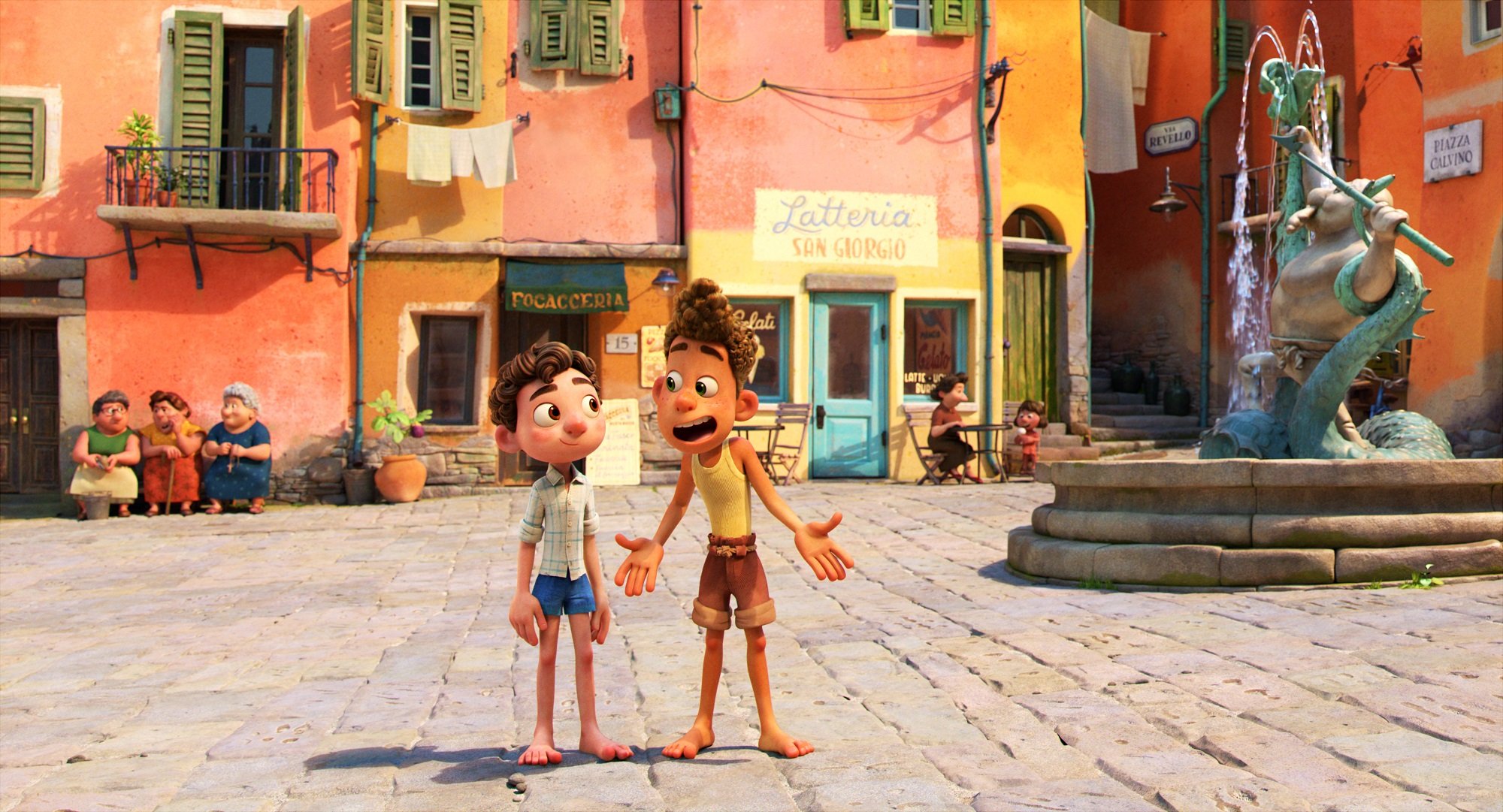 Director Enrico Casarosa and producer Andrea Warren spoke at a Luca Zoom press conference on June 6. They explained the real Italian influences on their animated Italy in the film.
Where does the story of 'Luca' take place?
Luca begins at the bottom of the ocean where sea monster Luca (voice of Jacob Tremblay) is sheltered by his parents (Maya Rudloph and Jim Gaffigan). When he meets Alberto (Jack Dylan Grazer), Luca learns that he can take human form on land. So the boys spend their summer in Portorosso, a town on the Italian Riviera. Pixar invented Portorosso but it's based on Casarosa's hometown.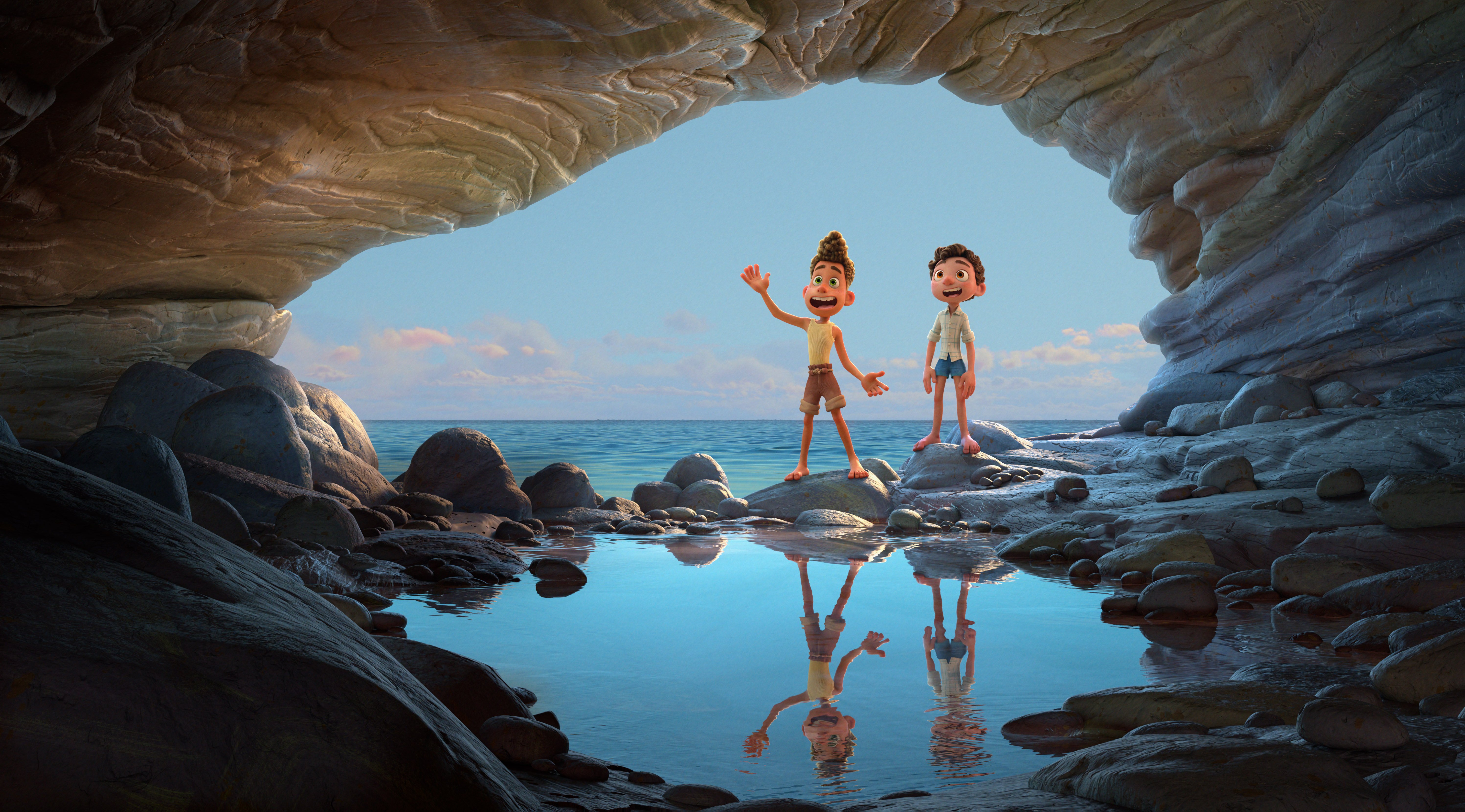 "I was born in Genoa, which is this poor town right on the riviera," Casarosa said. "Those days of summer on this wonderful coastline, it's a very specific coastline. It's rocky, there's mountains and sea. Most towns are really hanging on for dear life on rocks, and then there's a lot of cliffs."
The makers of 'Luca' visited the Italian Riviera
Pixar often takes research trips for their movies. For Luca, it was necessary to visit the Riviera before they created Portorosso.
"We had a couple different ones," Warren said. "One was very early on. That was Enrico playing host to our production designer and writers, and that was really setting kind of the foundation.  Those were the two big foundations for the story, the story itself as well as the look of the film.  Later on, Enrico and I were supposed to go, but we weren't able to go in the end."
The technical crew made the second trip to Italy
Although Warren laments she did not get to take a second research trip, she did send all the Luca animators and technicians who needed to do the research for Portorosso. 
"We were able to send over our DPs of lighting and camera, and our art directors," Warren said. "I often talk about when folks are doing research and they go to a place, we look like very odd tourists, because everybody is taking pictures of the stucco wall corner and they're like, 'Look at the way the paint is peeling in the corner, and all the different layers.' It's the grey, and the way the water's reflecting on a wall, and all these strange photographs probably to people watching them take them."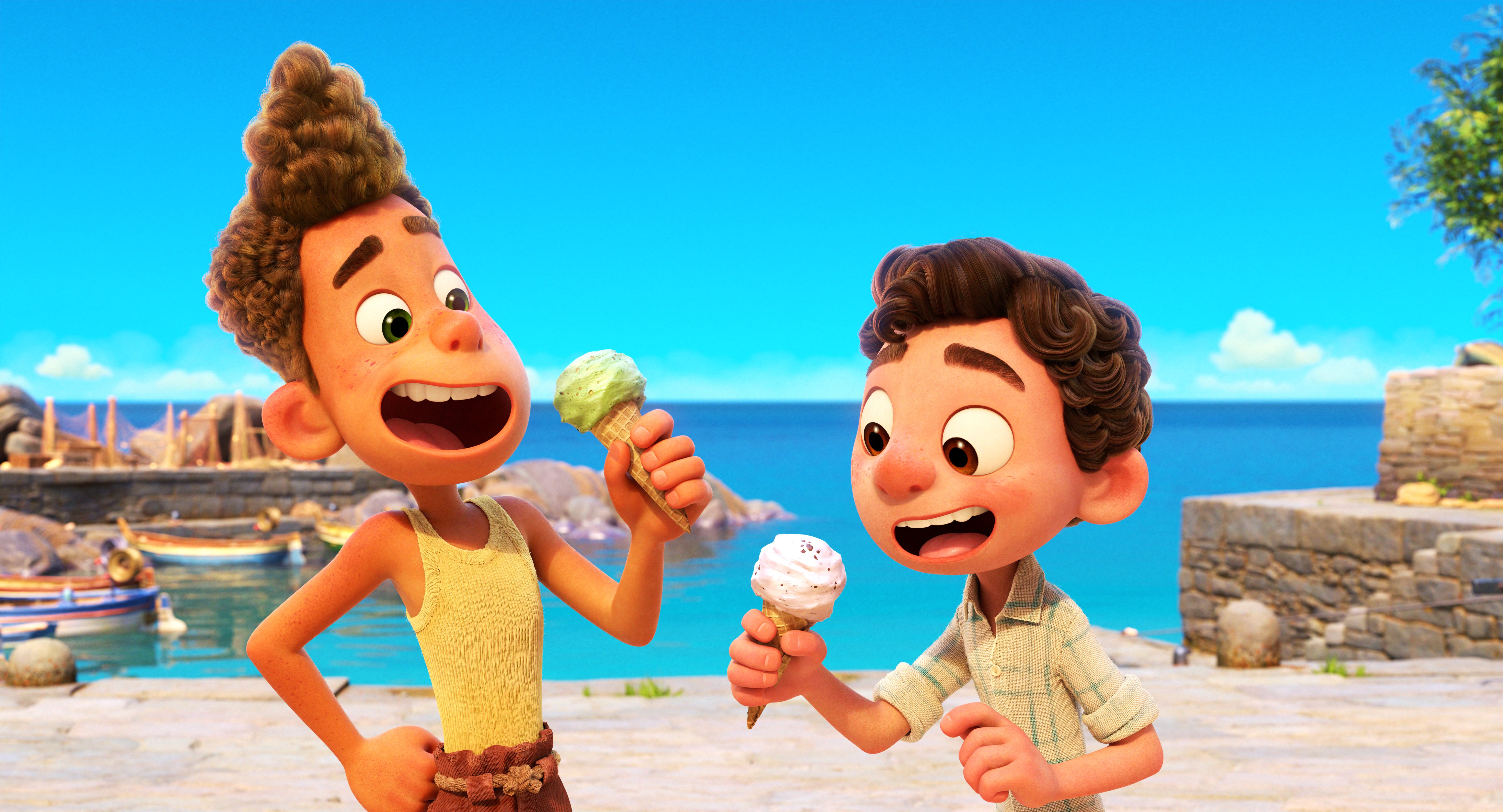 The research paid off, though. Luca captures the summer in the Italian Riviera.
"It's all about capturing that feeling of the place, and I think that that team was able to come back and really be able to direct the work of their particular department to really capture that summer heat," Warren said. "That town's been there for years and years, and just Italy and the beautiful setting. The setting is almost a character in this film because it's something that Luca falls in love with. So, we needed to really capture that beauty and that wonderful feeling of summer."