Disney+ Switching to Wednesday Premieres For These Upcoming Series
With the wildly successful Loki running things on Disney+, the streamer intends to change its lineup. The latest Marvel series set a new record for the most-watched debut on the platform, beating out The Falcon and the Winter Soldier and WandaVision for first-day numbers. Wednesday is a winning day.
As a result, Disney+ announced a revised release schedule for its original series, including those in their sophomore seasons. Here's a list of upcoming projects that will now be released on Wednesdays.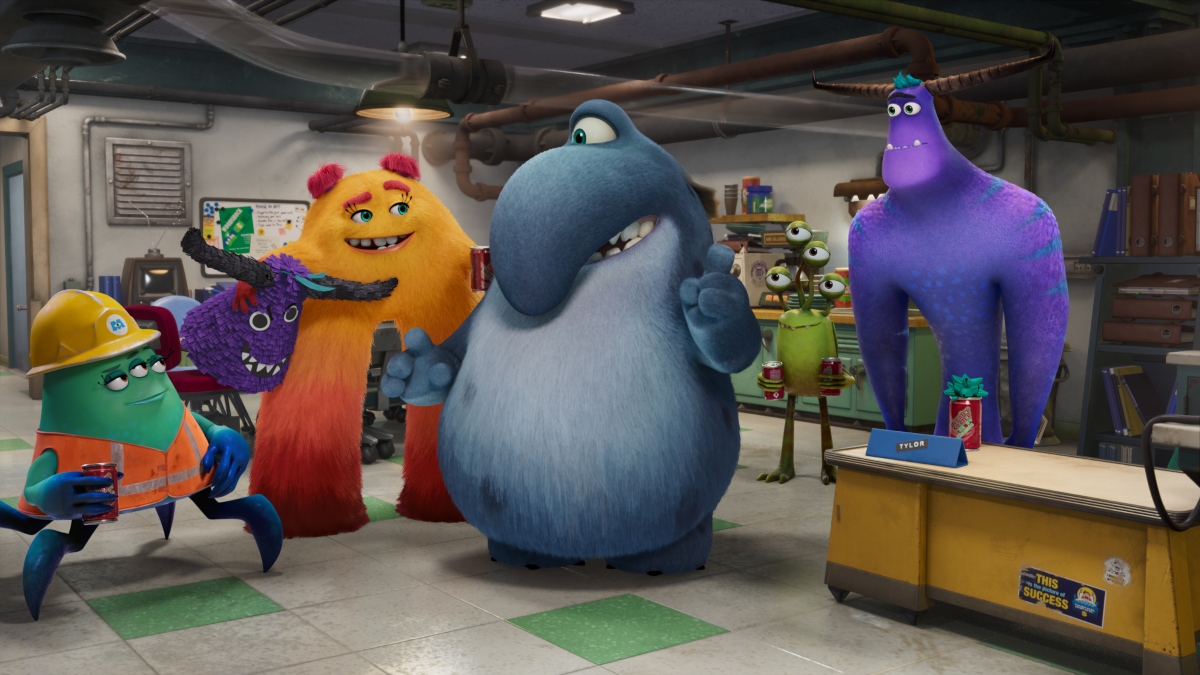 'Monsters at Work'
A sequel series to the original Monsters, Inc. film, Monsters at Work picks up in Monstropolis' power plant where a newbie is employed. Per Disney+'s description, the show "follows the story of Tylor Tuskmon, an eager young monster who graduated top of his class at Monsters University and always dreamed of becoming a Scarer until he lands a job at Monsters, Incorporated, and discovers that scaring is out and laughter is in."
According to The Hollywood Reporter, Monsters at Work will now premiere on July 7.  
'Turner & Hooch'
Though Tom Hanks won't be the star of this reboot, his character's son is the center of this original series. Turner & Hooch repeats history with Scott Turner Jr. grabbing the mantle and partnering up with a dog. This time, he's a U.S. Marshal. THR shared the release date as July 21.
'Chip 'n' Dale: Park Life'
Chip 'n' Dale: Park Life is an animated revival that brings the two cute but mischievous chipmunks back to the screen. According to the Disney+ logline:
"Nervous worrier Chip and laid-back dreamer Dale make the perfect odd couple: they're best buddies and they drive each other nuts. In their perpetual pursuit of acorns, these ultimate underdogs are joined by Pluto, Butch and other iconic Disney characters as they face down bullies great and small."
Each episode will be seven minutes long, and fans should expect it to drop on July 28.
'Turning the Tables with Robin Roberts'
Robin Roberts puts the spotlight on some of Hollywood's busiest women in this show that examines their journeys through conversations. Four episodes debut on July 28, and viewers will see guests such as Jamie Lee Curtis, Sheila E., Billie Jean King, and Raven-Symoné.
'The Wonderful World of Mickey Mouse'
Mickey Mouse fans celebrated the legendary character's birthday in November 2020 when season 1 of The Wonderful World of Mickey Mouse arrived on Disney+. Ten more animated shorts are on the way. Mickey, Daisy, Donald, Pluto, Minnie, and Goofy leave Friday premieres behind as the next batch of episodes move to Wednesdays beginning July 28.
RELATED: Disney+ Original 'Monsters Inc.' Inspired Series, 'Monsters at Work' Has Been Delayed
'Growing Up Animal'
Love baby animals? National Geographic's upcoming docuseries Growing Up Animal explores animal life from pre-birth to their first steps to independence. Check it out on Aug. 18 when its first six episodes drop.
'Short Circuit'
Short Circuit introduces viewers to the unique talents at Walt Disney Animations Studio and showcases their storytelling pitches. Prepare for season 2 of the series which is set to air on Aug. 4 instead of July 30.
Per THR, Disney+ will adjust its other popular series to fit into Wednesday premiere schedules, so be on the lookout for changes with shows such as The Mandalorian.