Disney Has News That Isn't Trash — 'Toy Story 4' Joins the Disney+ Library on Feb. 5, 2020
Head on an adventure with Woody, Buzz, Bo Peep, and all of their friends. Here's what we know about the 'Toy Story 4' premiere on Disney+.
Hot off the heels of Lamp Life's premiere, Disney is dropping another Toy Story movie on their streaming service. The next, and potentially the final, chapter of Buzz, Woody, and Jessie's story joins the Disney+ streaming library on Feb. 5, 2020. Here's what we know about Pixar's Toy Story 4 and its premiere on Disney+.
'Toy Story 4' premiered on June 21, 2019
Woody and Buzz may have ended their journey as Andy's toys. Disney and Pixar's Toy Story 4 told the story of what happened as Bonnie's toys. Now that she's in Kindergarten, Woody takes it upon himself to make Bonnie feel as comfortable as possible, even if that means protecting Bonnie's favorite toy, a confused spork, named Forky.
Their journey takes them to a carnival, where Woody runs into his old flame, Bo Peep. Together, these characters navigate new milestones and what it truly means to be a toy. Since its premiere, Toy Story 4 became one of the most popular movies of the summer, along with Disney-owned movies like Spider-Man: Far From Home and The Lion King.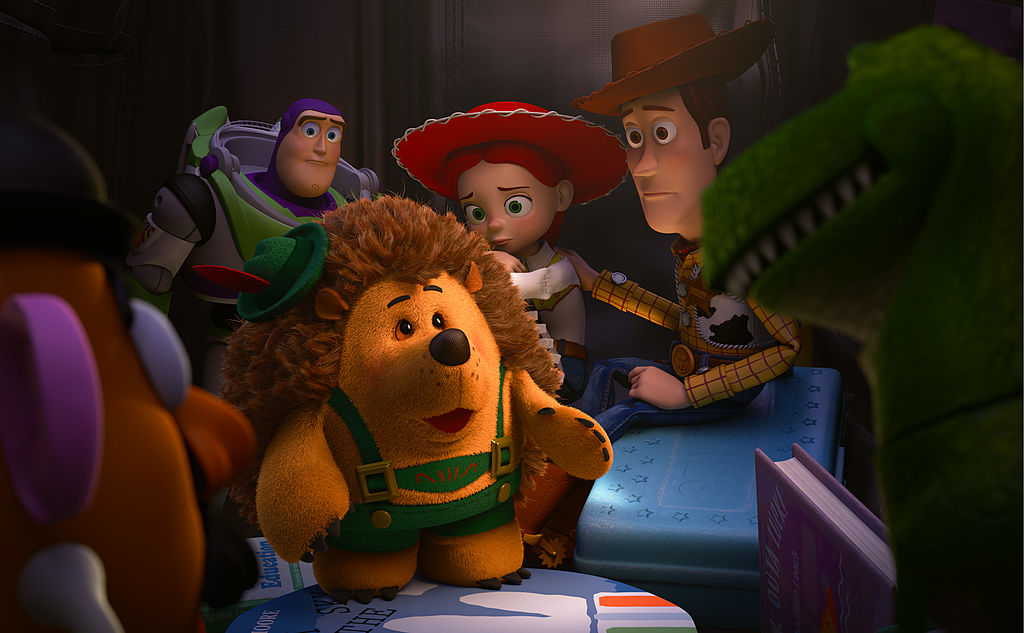 'Toy Story 4' will be available on Disney+ on Feb. 5, 2020
With the 2019 adaptation of The Lion King already on Disney's streaming platform, some fans are wondering when Toy Story 4 will join the Disney+ library. Recently, Disney shared some exciting news for fans of these Pixar movies.
On Feb. 5, 2020, Toy Story 4 joins the Disney+ library. Other movies produced by Pixar, including the first three Toy Story movies, Coco, Up, and Brave, are available on this streaming service.
Disney has a few 'Toy Story' related spin-offs on its streaming platform
Sure, the Toy Story movies are available for binge-watching on this subscription service. Disney took their characters one step further. When Disney+ premiered during November 2019, Forky Asks a Question was one original short series available on the streaming platform. There, the lovable spork explored some of life's toughest questions with some of Bonnie's toys.
Recently, Disney+ premiered the first episode of their original animated short, Lamp Life. This clip explains what happened to Bo Peep in between Toy Story 2 and Toy Story 3, on her journey to becoming an empowered lost toy.
"When I was asked if I wanted to direct a short, coming off of being the story supervisor in Toy Story 4, they were like, 'You can come up with anything off of any of the characters in the film,'" Lamp Life director, Valerie LaPointe, said during an interview with Laughing Place.
"But for me, it was a no-brainer that the only story left to tell or the big question still remaining at the end of the film for me was 'what happened to Bo in that space of time?' What made her go from being on a baby lamp to being a lost toy? There was so much material just left on the cutting room floor of cool ideas that this was the story I wanted to tell," she continued.
Toy Story 4 is available on Disney's streaming platform starting on Feb. 5, 2020. To learn more about Disney+ and to subscribe, visit their website.