'Dispatches From Elsewhere': Will There Be a Season 2?
Dispatches From Elsewhere introduced audiences to a unique way to alter their perspective. Jason Segel's anthology series looks at the immersive game put on by the fictional Jejune Institute, but many fans don't know that the game depicted in the show was based on actual events. 
After a captivating first season, fans are wondering if Dispatches From Elsewhere will have a Season 2. Here's what we know.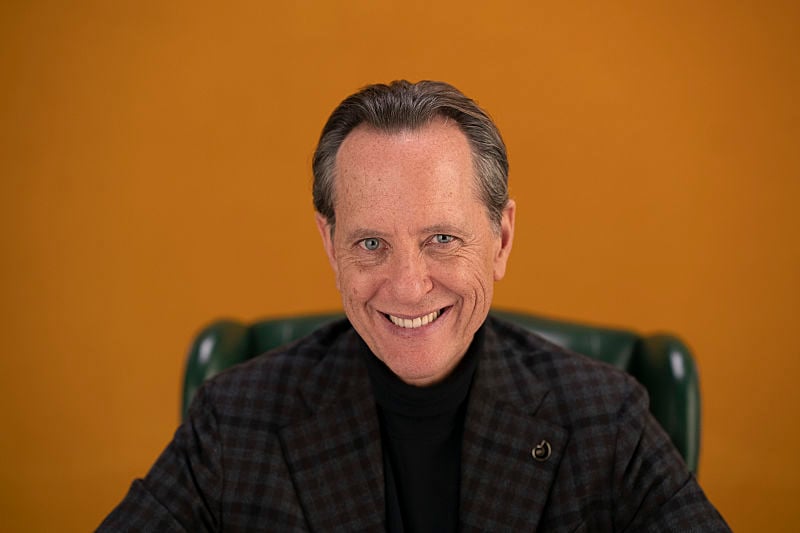 Why Jason Segel created 'Dispatches From Elsewhere'
Segel is a prolific comedy actor who has also demonstrated his ability in the drama space. Segel is best known for his roles in comedies like Forgetting Sarah Marshall and How I Met Your Mother. After many years of success as the funny guy, Segel wanted to work on something more serious.
He explained to Entertainment Weekly how it didn't seem relevant for him to be writing about a rough breakup or "learning how to stand on [his] own two feet" anymore. Having matured as an actor, Segel sought to work on a project that wasn't about "stunted adolescence." When he stumbled upon the real-life Jejune Institute, Segel knew he had discovered something special. 
"Part of your responsibility if you want to make anything resembling art is that you are performing some act of self-exploration on behalf of the audience," Segel said. He did just that when he participated in Hull's alternate reality game in San Francisco.
'Dispatches From Elsewhere' season 1
Dispatches From Elsewhere starred Segel as the main protagonist, Peter. Eve Lindley played the role of Simoné, Peter's love interest in the series. André Benjamin, Sally Field, and Richard E. Grant also starred in Dispatches From Elsewhere, as Fredwynn, Janice, and Octavio Coleman, respectively.
The series followed each player as they were wrapped up in an alternate reality game that begged them to view their world with a different perspective. Each character joined the game looking for something they felt was missing in their lives, whether it was courage, companionship, or a challenge to try something new.
Segel was inspired to create the series after he experienced the game for himself. Street artist Jeff Hull created The Jejune Institute and operated it for years undetected. "By the end, we counted 10,000 people through the induction center," Hull told East Bay Express. "They became the characters in the narrative of their own making. They became the hero in their own hero's journey."
Will 'Dispatches From Elsewhere' return for season 2?
Dispatches From Elsewhere is an anthology series, which means the story told in Season 1 can stand on its own. If there is going to be a Season 2, it would be a new story about new characters.
Segel has been secretive about the future of Dispatches From Elsewhere. "I actually don't want to give too much away if we are lucky enough to continue," he told Deadline. "It's an exciting experience — we'll see where it goes."
If Dispatches From Elsewhere does return, it will be interesting to see if Segel uses the same cast (a la American Horror Story) or if he brings in new talent to tell a different story.
Related: A Comparison of Jeff Hull's Alternate Reality Game and the One in 'Dispatches From Elsewhere'