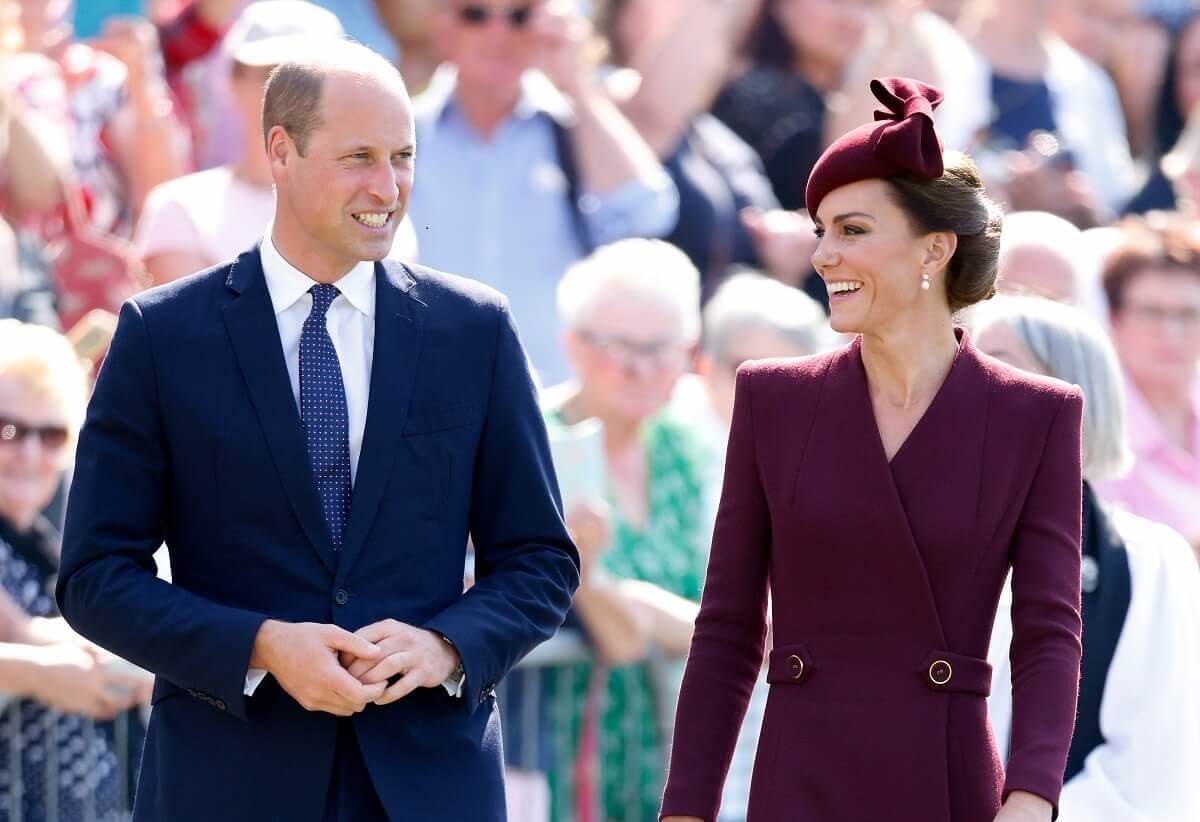 After Ditching Prince Harry and Meghan Completely, Prince William and Kate Confide in Another Couple Even if It 'Seems Strange'
Find out which royal couple the Prince and Princess of Wales rely on now that the Duke and Duchess of Sussex are out of their lives.
After Prince Harry and Meghan Markle stepped down from their royal roles and moved to California, they had lots to say about some members of Britain's most famous family. Prince William and the Princess of Wales (formerly known as Kate Middleton) are two of the people the duke and duchess brought up during interviews, in their Netflix docuseries, and in Harry's memoir Spare. Because of what the Sussexes said publicly and trust being broken, many royal watchers agree that the relationship between the former Fab Four is beyond repair as none of them seem open to reconciliation at this point.
Now with Harry and Meghan more than 5,000 miles away and out of their lives, the Waleses are reportedly confiding in another couple. Here's who that is and why a big difference they have really isn't "strange."
Who William and Kate are confiding in now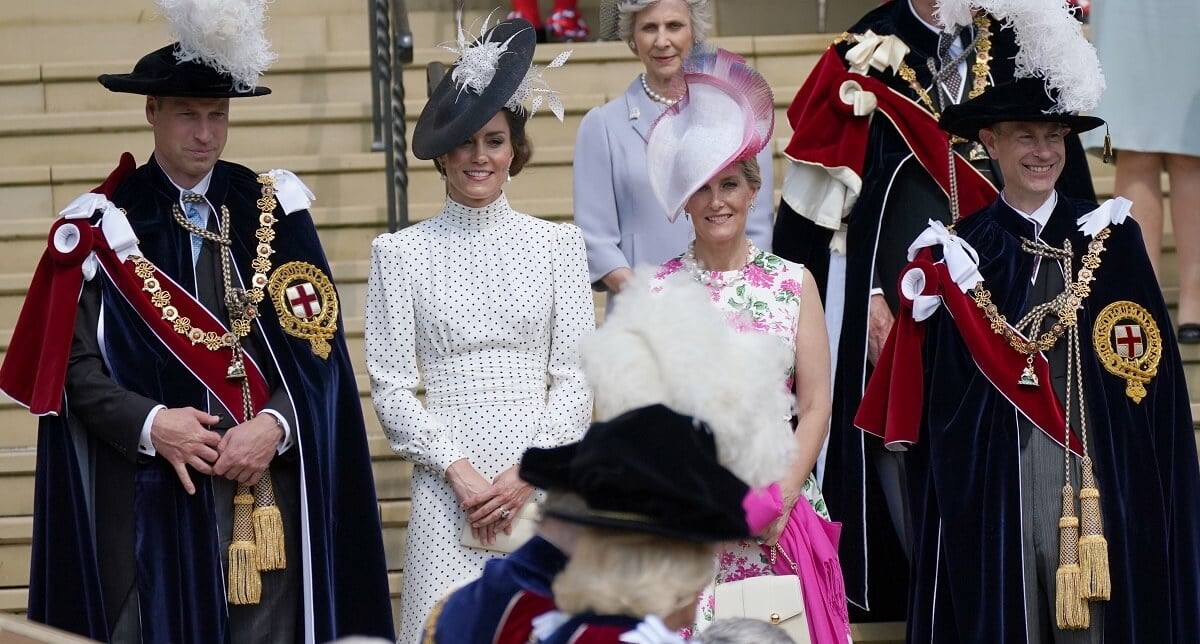 Following the Sussexes' departure, one royal couple stepped up to support the monarchy and that is Prince Edward and Sophie, Duchess of Edinburgh (formerly Sophie, Countess of Wessex). Not only did they amp their royal duties in Meghan and Harry's absence, but after Queen Elizabeth II died they showed unwavering support for King Charles III.
Royal correspondent Jennie Bond said the Duke and Duchess of Edinburgh are also who the Prince and Princess of Wales have come to rely on and can confide in now. She insisted despite their age difference (the Edinburghs are closer to the king's age than Will and Kate's), the couples' bond now isn't that "strange."
Bond told OK!: "Sometimes it seems strange to realize that these are two different generations of royals as they seem much closer. But, especially after all that has happened — not only with the queen's death but with Harry and Meghan leaving and Andrew getting 'sacked' — the two couples have formed a tight bond."
She added that both William and his wife "feel they can confide in Edward and Sophie and there are so few people a royal can entrust with their thoughts and feelings."
Kate and Sophie really 'value' each other's friendship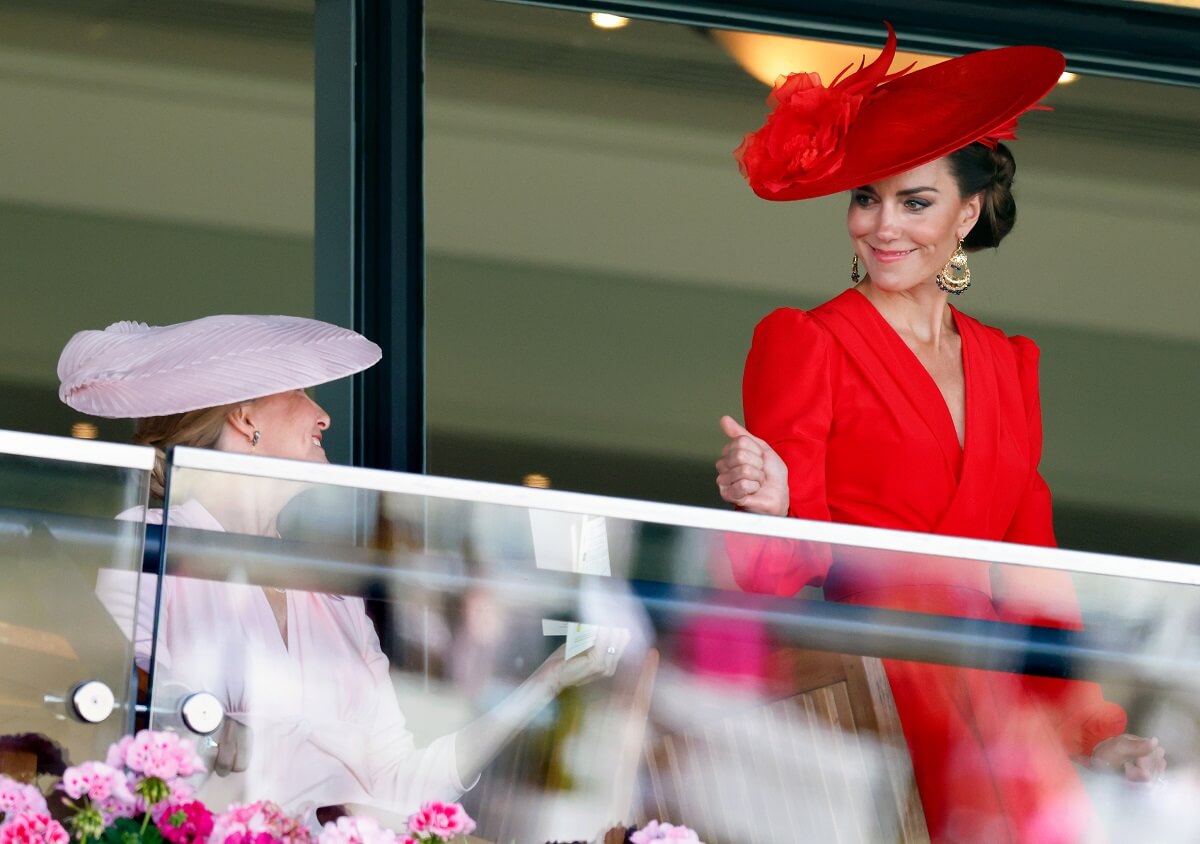 Bond also spoke about just how close the royal ladies are these days saying: "Sophie and Catherine have developed a friendship which I think both value highly."
According to Hello!'s royal correspondent Danielle Stacey, "It's no surprise that the Princess of Wales and the [Duchess of Edinburgh] have such a close relationship. No doubt Sophie has been a huge support to Kate over the years, especially when Kate first joined the royal family in 2011.
"They have similar interests and passions, including their love of sport and fashion. They have common causes within their royal work, with both Kate and Sophie championing the work of children and young people's charities."
The two women also share a very unique aspect in their lives that Harry's wife did as well. They are outsiders who married into the royal family. While Meghan chose to leave that life behind, Kate and Sophie choose to navigate through it together.