The Divide Between Kate Middleton and Meghan Markle is Only Growing
For almost two years, Meghan Markle and Kate Middleton were both working duchesses within the royal family. And in that time, the two got to know each other quite well. Though, according to the press, there was a lot of tension between them. Now, it seems that the divide between Kate and Meghan is only growing — but it's not for the reasons we thought.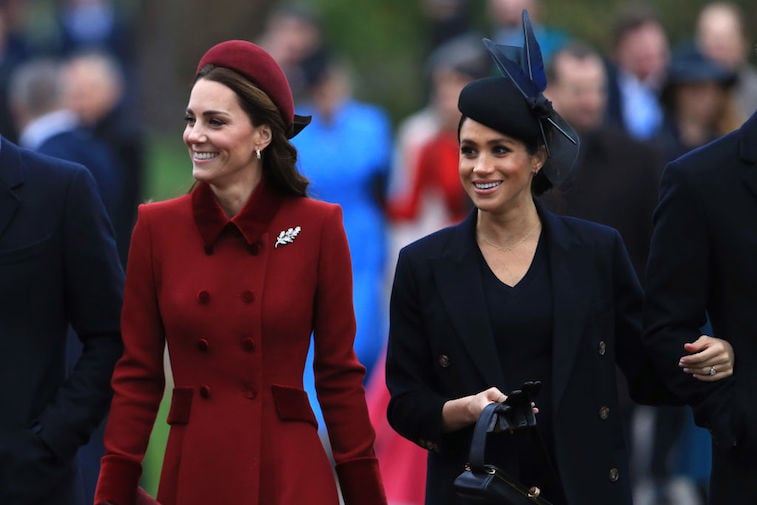 RELATED: Meghan Markle Fans Blast Kate Middleton Over Her Latest Message Promoting Kindness — 'Is Her Kindness Only Limited To Specific People?'
Related post url: 
The press led everyone to suspect Kate and Meghan don't get along
When Meghan first joined the family, everyone was hoping she and Kate would develop an extremely close, sisterly bond. However, the press began publishing stories that painted a very different picture. There were rumors that Meghan made Kate cry during her wedding planning, and stories suggested Meghan had been rude to Kate's staff.
None of the rumors were ever confirmed true, but still, it made it difficult for Meghan to create a good relationship with the public. Plus, it created a divide between fans of the duchesses.  
Royal fans have furthered a divide between the two
Though there is still nothing to confirm that Meghan and Kate don't get along, royal fans are still hard on the two women, depending on whose side they're on. Those who are "Team Meghan" are quick to troll Kate if they don't think she does something as well as the Duchess of Cambridge. And anyone who has paid attention to Meghan and Harry on social media has likely seen the harsh treatment they received from some of Kate's fans.
Before Harry and Meghan left their Instagram account and closed the comments, nearly all of the posts about the duchess were flooded with comments about how Kate was the better royal. These days, a quick Twitter search of Meghan's name will quickly show how many people still think poorly of her.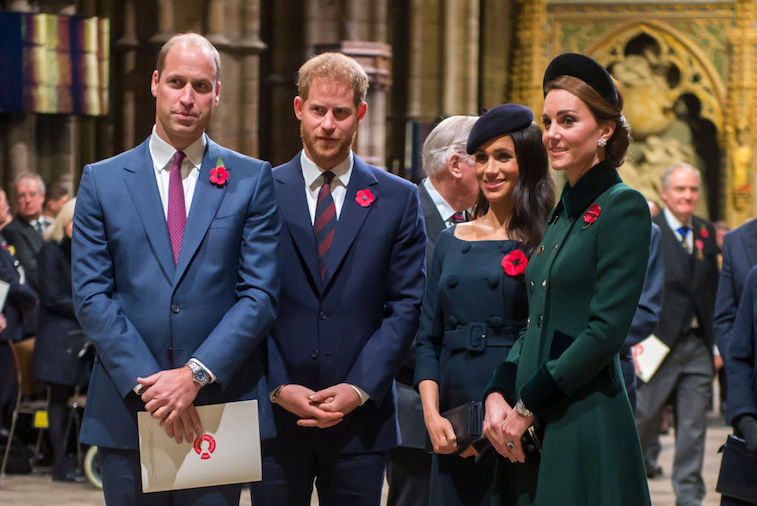 RELATED: 4 Photos of Meghan Markle and Kate Middleton the Press Doesn't Want You to See
Related post url: 
Meghan is still shed in a far more negative light than Kate
Though Meghan has been flying under the radar since moving to the United States, the British tabloids have still found a way to disrespect her. There have been constant stories about why she and Harry left the family and why they were married, including that Harry was "desperate" to wed someone and Meghan only wanted to be in the spotlight.
There have also been suggestions that much of the discrimination toward Meghan was due to her race. Though tabloids have denied that her race has anything to do with her lack of respect, it's hard to ignore when Kate Middleton is painted so much more positively for no apparent reason. But this, in combination with the fans, only creates as larger divide between the women, even if they aren't actually on bad terms.
The physical distance between Meghan and Kate certainly doesn't bring them any closer, but the divide that has grown between them wasn't necessarily put in place by the two women. It seems that those who read about them and those who report on them have forced the women apart, despite that, behind closed doors, nobody knows how close the two actually are.