Dixie D'Amelio Reveals She and Sister Charli D'Amelio Used to Not Have a Relationship With Each Other
Dixie and Charli D'Amelio are two of the most popular stars on TikTok. The sisters often support each other in their career endeavors and seem to be two peas in a pod.
However, their relationship was not always like this. Dixie recently talked about how she and Charli used to not get along and rarely had conversations with each other.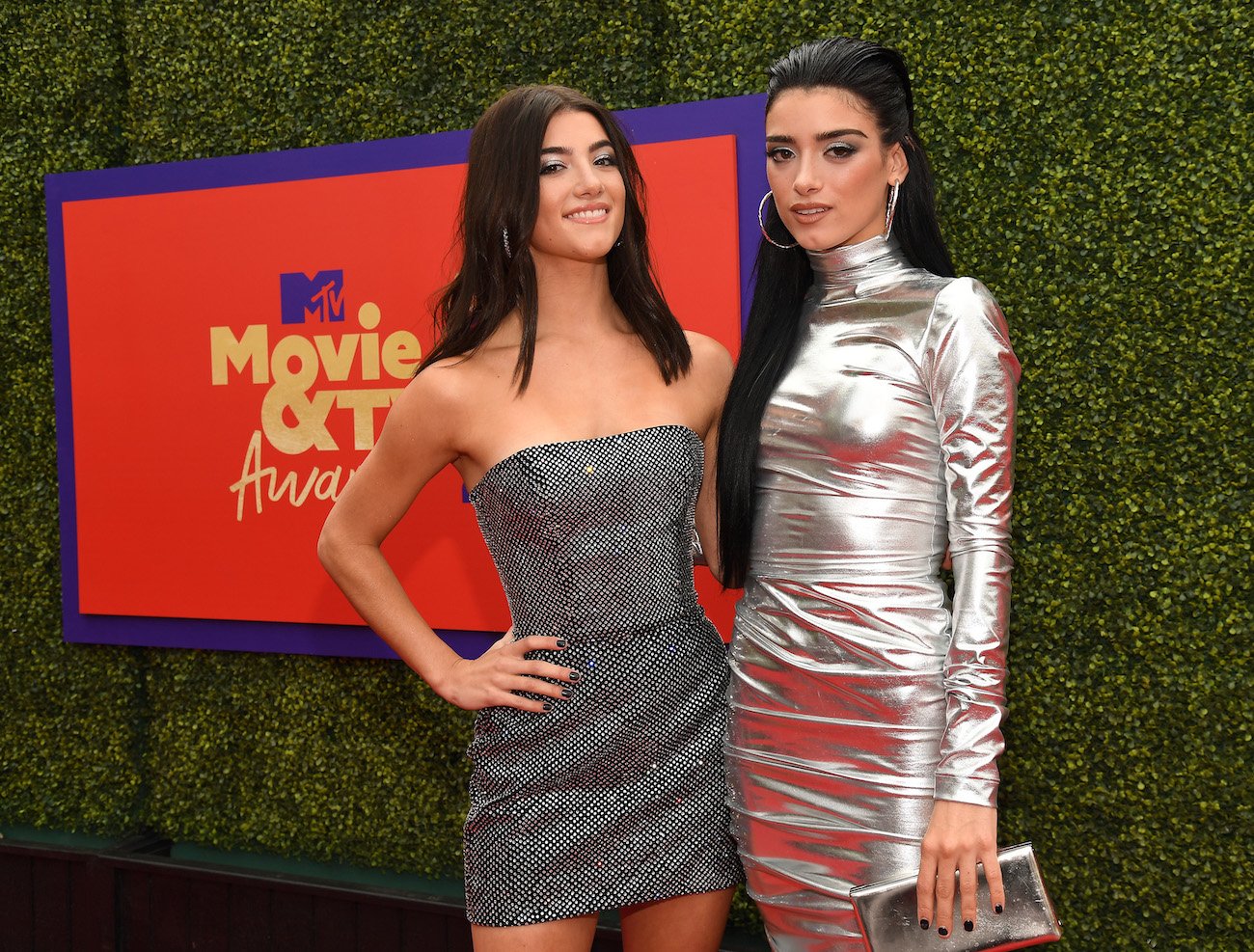 Dixie and Charli D'Amelio are very close now
Dixie and Charli collaborate very frequently, showing fans how close they are. In addition to appearing in each other's TikTok and YouTube videos, the two sisters host a podcast together called 2 Chix.
The D'Amelio family will also have their own reality show. Called The D'Amelio Show, fans will get to see more of Dixie and Charli's relationship as they navigate fame together.
"We are best friends," Dixie said in the show's trailer. Meanwhile, Charli explains that Dixie is "very protective over me."
Because they work together a lot, some people might wonder if the sisters are competitive. However, Dixie once told Insider, "Charli and I are two different people, and we've always tried to never be in competition. I don't want to do what she's doing. I don't want to be a dancer, because that's her thing and I have my thing."
Dixie D'Amelio reveals she and Charli used to not have a relationship with each other
RELATED: Charli and Dixie D'Amelio Say Other TikTok Influencers Often Just Want to 'Use' Them
It's hard to believe there was time when Dixie and Charli did not get along, but Dixie shared that really did happen before they went to high school together.
"We used to not have a relationship at all," she told the Madhappy podcast. "We wouldn't talk—nothing. We would just see each other around the house sometimes, but we could go weeks without having a conversation."
She later explained, "She was in middle school and I was in high school. We were both really struggling with mental health and friendships and not having anyone. We were both going through the same exact thing, but I think it was the constant, 'you don't know what you're talking about, you don't have it like I do.'
Dixie shared that this "competition of mental health" prevented them from truly understanding each other. Things later changed for the two sisters when Charli began attending the same school as Dixie. This allowed them to start over and grow much closer.
"We never even thought to go to each other," Dixie said. "Now we laugh at it and we're like, 'Oh my god, I would have needed you so bad during this. I wish we were friends here because we could have talked and figured this out.'"
Dixie was also jealous of Charli
RELATED: TikTok Star Charli D'Amelio Says She Was Called 'Ugly' Compared to Her Sister Dixie
In another part of the podcast, Dixie also revealed there was a period of time in which she was "jealous" of Charli when it came to mental health.
"I've had a bunch of concussions, so I would stay out of school for long periods of time," she said. "Concussions kind of go hand-in-hand with depression, because you're completely taken out of a place, have to be by yourself, and then the anxiety of 'I have to make up all this stuff.' … People were building friendships without me. I couldn't play the sports I wanted to play."
Dixie continued, "I was kind of jealous of Charli at that time because she was healthy. I was like, 'I'm going through all this. You don't have to be in pain all the time. I always have a migraine and you can dance. That's the thing you love, and you can do it.' I didn't have that."
Dixie explained that the medication caused her to have "no personality at all" and made her "moody." Fortunately, Dixie later got off the medication, went to a new school, and "got my life together." She also apologized to Charli for how she behaved at a time when she wasn't herself.