Dixie D'Amelio Says Going on Tour With Big Time Rush Will Be Like 'Having Brothers'
TikTok star Dixie D'Amelio has been pursuing a music career. Since 2020, she has released songs such as "Be Happy," "One Whole Day," and "Psycho."
Now D'Amelio will be taking her music around the country. She has been announced as a support act for boyband Big Time Rush's nationwide tour. D'Amelio recently shared her thoughts on the upcoming experience.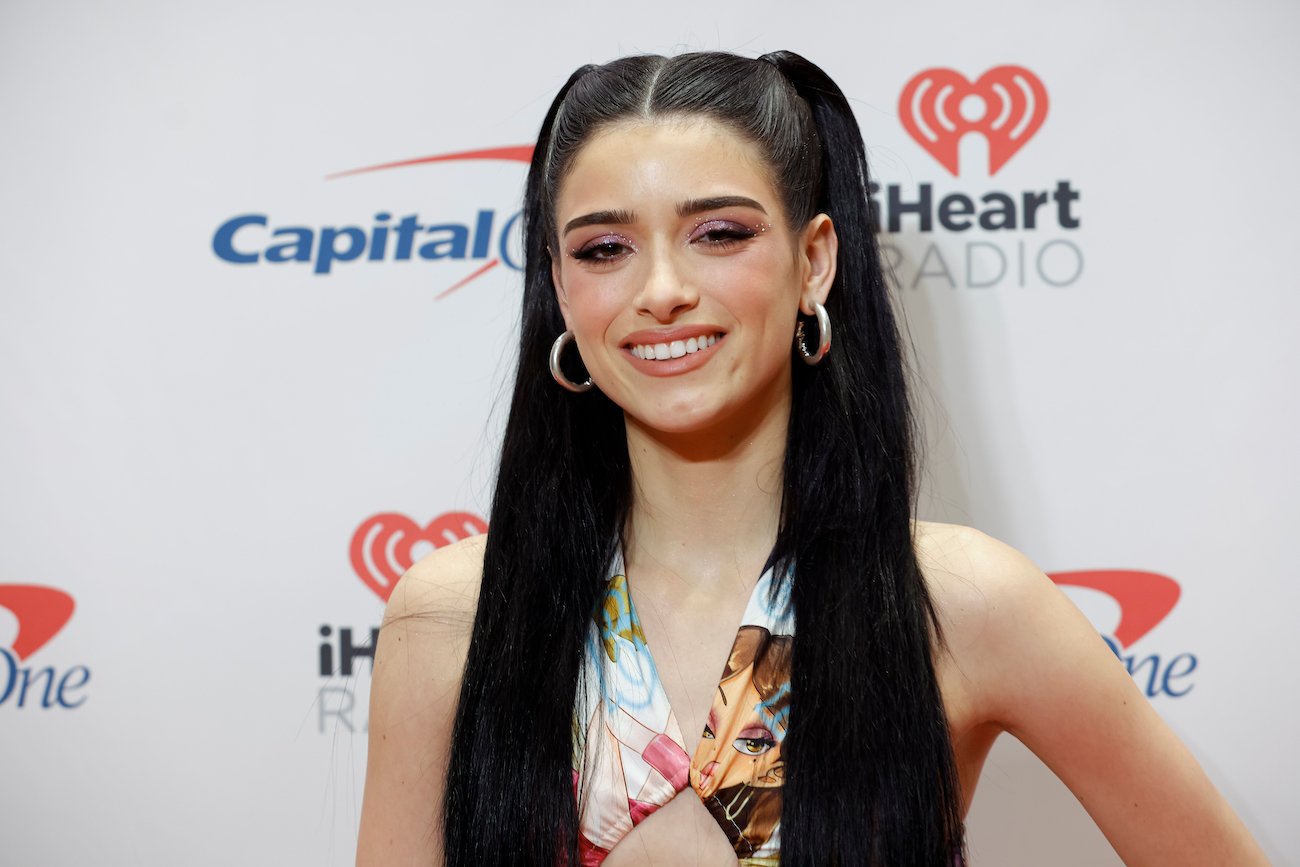 When will the tour with Big Time Rush and Dixie D'Amelio kick off?
Big Time Rush will embark on their Forever Tour, the first tour ever since their reunion in 2020. The group was formed in 2009 and went on hiatus in 2014.
The Forever Tour will start on June 23 in the Washington D.C. suburb of Oxon Hill, Maryland. It will go on until August 20, with the final show in Concord, California.
D'Amelio will be a part of the tour for all of June and most of July. Her final show will be on July 24 in Atlanta, Georgia.
Fans can buy tickets on Big Time Rush's website.
Dixie D'Amelio says the experience will be like 'having brothers'
RELATED: Big Time Rush Member Under Fire for Saying BTS's 'Dynamite' Sounded Like 'A Girl' Singing
D'Amelio shared with People recently that she is a "really big" fan of Big Time Rush. She also shared that she is "excited" to go on tour with them—an experience that she imagines being similar to having brothers.
"It's so embarrassing because I can't talk around [them] because I still am really nervous," she said. "It's literally going to be like what it's like having brothers, and I'm very excited."
D'Amelio only has one sister: fellow TikTok star Charli D'Amelio.
In any case, Big Time Rush have often described themselves as a family as well. For example, Carlos PenaVega told People, "We're family a hundred percent. Family that you can go two months without speaking and then you pick right back up or you can go six months or a year."
Meanwhile, James Maslow shared, "You know, it's like brothers, you don't always get along with your siblings. But you always love them."
Dixie D'amelio is taking care of her mental health
Going on tour can take a toll on an artist's mental health. In the past, some stars such as Ariana Grande and Justin Bieber have had to cancel shows in order to take care of themselves.
D'Amelio has been open about her experience with depression and anxiety, and she recently shared that she is learning to prioritize her mental health.
"It wasn't a priority for a very long time because [I thought], 'I'm young, I will figure it out later,' until I realized it's probably not the best idea and I'm ignoring a lot of things that can make my everyday life so much easier," D'Amelio explained to People. "Even though I would love to work out every day and be in the best shape of my life, I don't always have the time. Being able to focus on my mental health and feel better that way, I've seen such a huge change in my life and just how I am as a person."
For example, D'Amelio revealed she tries to find time to focus on her breathing. She shared, "I need to breathe, and breathing has really helped me a lot with everything I've done. For a long time, I thought it was kind of silly and a waste of time, but now it's a huge part of my life."
RELATED: Charli D'Amelio and Dixie D'Amelio Each Earned a Shocking Amount of Money in 2021