DJ Pauly D Has an Instagram Account Not Many Fans Know About
Fans of DJ Pauly D — listen up! The Jersey Shore: Family Vacation star has an Instagram account dedicated to his motorcycles not many people know about! Learn more about Pauly DelVecchio's bike account, plus the three other Instagram accounts the reality TV star runs.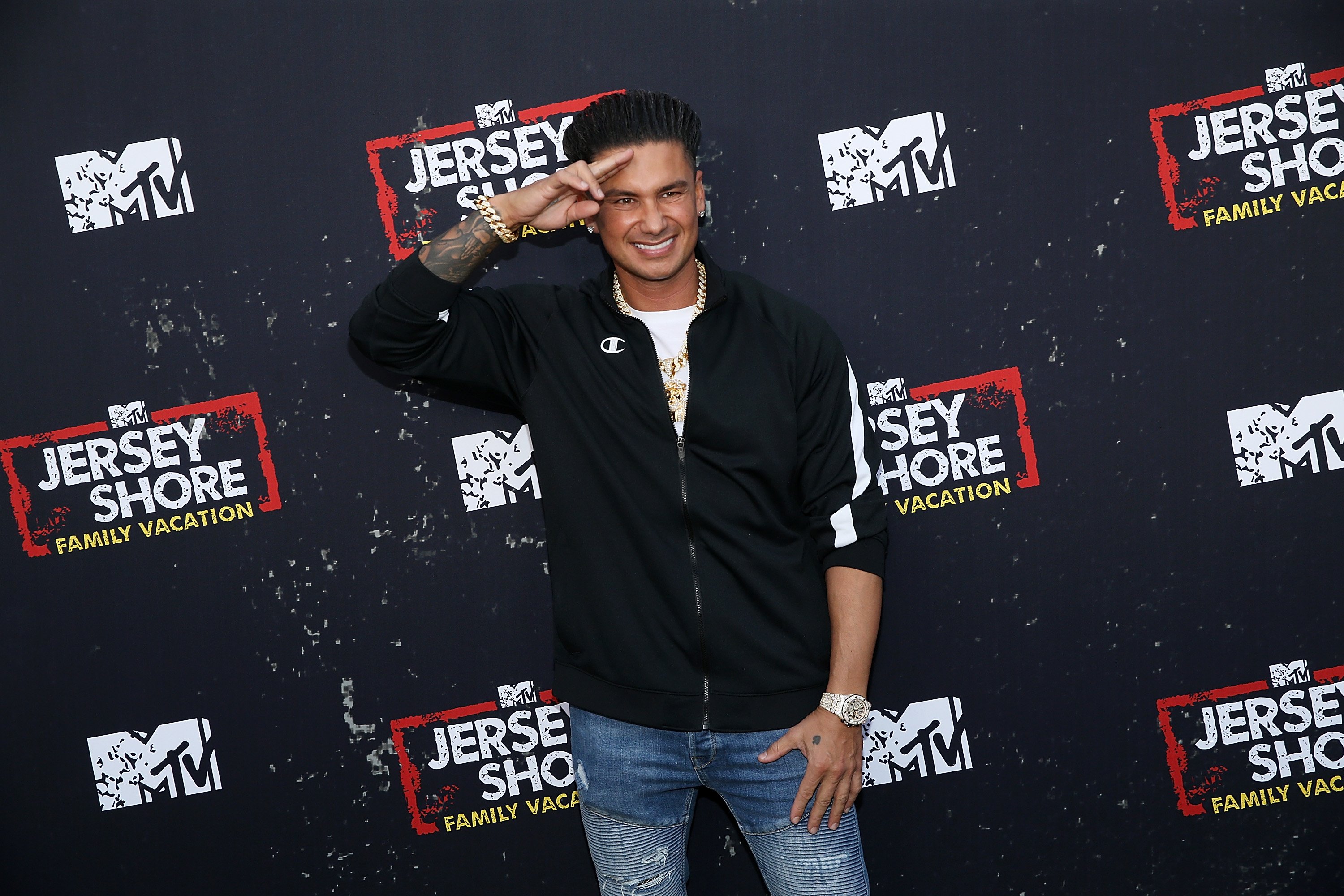 DJ Pauly D has a motorcycle collection 
When DelVecchio isn't DJing in nightclubs worldwide, you can find him riding one of his motorcycles. DelVecchio is the proud owner of a customized Kawasaki Ninja ZX10, a Kawasaki 626, and several others. "For me, what's important about the bike is style," DelVecchio tells Dub Magazine, who helped him customize his black and green Kawasaki.
"I like my motorcycles to have as much swag as I do. It's gotta be fast, too, because this hair doesn't move on the highway." DelVecchio also has several other bikes, including a custom-built one from Paul Teutul Sr. of Orange County Choppers and Discovery Channel's American Chopper.
Pauly DelVecchio has an Instagram account called Pauly D Stunts 
During an interview with Barstool Backstage, DelVecchio mentions his not-well-known Instagram account where he showcases his bike collection. "I do extreme stunts on motorcycles," DelVecchio says.
"I have a whole Instagram for Pauly D Stunts — nobody even knows it's there. It has 10K followers. Nobody really knows." DelVecchio might not promote the account often, but the Pauly D Stunts account boasts 12,500 followers at the time of publication.
'Jersey Shore: Family Vacation' star has another Instagram account for Pauly D's Italian Subs 
DelVecchio's motorcycle account isn't the only Instagram handle Jersey Shore fans can find the celebrity DJ. He also runs two other accounts — one for his chain of hoagie shops and another to promote positivity. 
Pauyl D's Italian Subs is a delivery-only, virtual restaurant that brings Jersey Shore: Family Vacation fans made-to-order subs through Grubhub. DelVecchio partners with Virtual Dining Concepts and Chef Eric Greenspan to bring fans a menu all his own. 
Pauly D's Italian Subs offers a variety of hoagies inspired by the food he could get in the corner stores of his hometown in Rhode Island. Each sandwich is served on an 8-inch Amoroso roll with mayo, lettuce, onions, mild banana peppers, Italian herbs, and something called "The Drip." 
"'The Drip' is what makes the sandwich amazing," DelVecchio told Showbiz Cheat Sheet in March 2021. "It's what gives it a little kick and gives it the 'Pauly D' flavor." Pauly D's Italian Subs also offers salads for those operating on a Keto diet, like Vinny Guadagnino. 
Pauly D Positivity is another Instagram account run by Pauly DelVecchio 
Pauly D Positivity is a way for DelVecchio to promote positivity among his fans. As one of the most easy-going Jersey Shore roommates, DelVecchio is sharing positive vibes as often as he can. 
The Instagram account features reposts from DelVecchio's Twitter, where he's sharing positive messages "Be kind whenever possible; it's always possible" and "H.O.P.E. Have Only Positive Expectations." 
Of course, fans can always find DelVecchio on his main Instagram account, @DJPaulyD. That's where he shares his DJ content, as well as updates about his other projects like Jersey Shore: Family Vacation and Double Shot at Love, and the occasional post with girlfriend Nikki Hall.