'Django Unchained': Jamie Fox Once Claimed the Cast Would Lose Sleep Because of Samuel L. Jackson's Performance
Django Unchained is full of top-notch performances. This is evident from the fact that the movie won newcomer Christoph Waltz his first Oscar. At the same time, it also earned Leonardo DiCaprio another Oscar nomination. But according to Jamie Foxx, Samuel L. Jackson's performance was the one that had many actors on edge.
Why Samuel L. Jackson was concerned for a co-star after his performance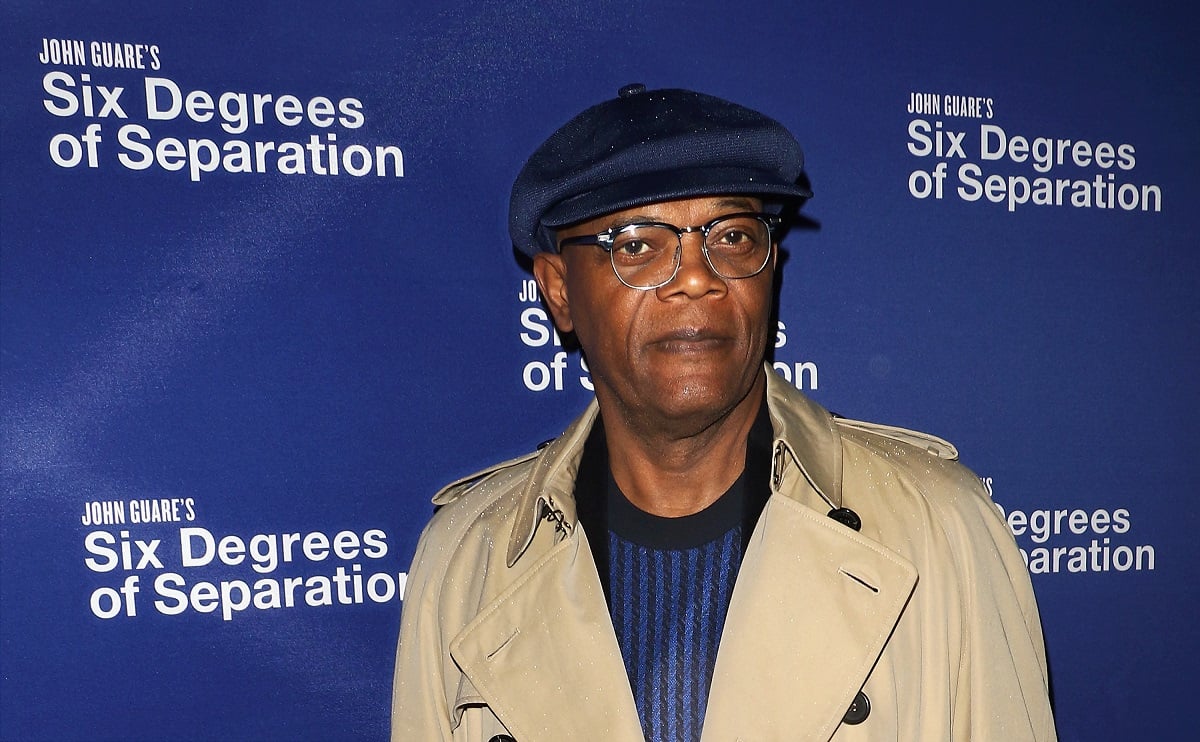 As some know, Samuel L. Jackson played the right-hand man of a brutal slave owner in Django Unchained. It was a performance that received a lot of praise from viewers and critics, but one that might have been too uncomfortable for some. There was a theory brought up in a resurfaced Entertainment Weekly interview that Jackson's acting was even too discomforting for the Oscars.
"Well, the point of that award is that you were an actor in a film who made a dynamic impact on the story with a memorable character," Jackson said, addressing the theory. "And would anyone else playing the part have been as impactful? That should be the question — did you do your job? Yes. Did I make you hate me? Yes. Did I inhabit the character full enough to make you believe that, and make you uncomfortable enough to make you hate me? Yes."
However, there was one co-star he was worried about during his performance, and that was Scandal alum Kerry Washington.
"I did spend a lot of time being concerned about Kerry when we were doing the scene where Leo and I were jerking her around and ripping her clothes off. She's one of those actresses who kind of hangs on to stuff for a minute," Jackson said. "So when Quentin says 'cut,' she's back in the kitchen crying, and I'm going in saying, 'All right, are we going too hard? Do I need to tell Leo not to grab you that hard? Is he spinning you around too much? … All right, come on — give me a hug. Smile!'"
Some of the cast would lose sleep over Samuel L. Jackson's performance
Jamie Foxx is one of Hollywood's most talented and diverse actors. It was his versatility that nabbed him an Oscar for Ray, after all. But even Foxx felt that Jackson's acting, in particular, was the highlight of the film. In an interview with Collider, Foxx gushed about his last couple of scenes with Jackson before the movie ended.
"I don't want to give it away. But the end is classic," Foxx said. "It ends up with myself and Samuel L. Jackson at the very end of the movie."
Being Jackson's co-star, Foxx experienced the Pulp Fiction star's acting firsthand. And he shared that every performer had trouble sleeping because of the star's performance.
"I even had mentioned to Quentin that Samuel Jackson was housing the part," Foxx continued. "People wouldn't go to sleep at night because they knew they had to act against Samuel the next morning. He was kicking everybody's ass in the scene."
Where does Stephen rank in Samuel L. Jackson's top five favorite movie roles?
Not too long ago, Jackson stopped by The Tonight Show With Jimmy Fallon and disclosed the top movie roles he's ever played. He ranked Nick Fury as number 5. But he grouped his Tarantino characters together for the number 4th spot. These characters included Jules from Pulp Fiction, Ordell from Jackie Brown, and Stephen from Django.
"Because they're all Quentin characters," Jackson said. "And they're all cool characters that have something going for them. I'd hate to pull them apart."
His favorite role, however, was as Mitch Hennessey in the 1996 movie The Long Kiss Goodnight.