DMX: Desiree Lindstrom Opens up About Feeling 'Lonely' Since His Death
It's been nearly a year since the death of iconic rapper, DMX. The Romeo Must Die star died after a heart attack and is still being mourned by his fans and peers. But those closest to him are the ones who are deep in grief, which includes his fiancee, Desiree Lindstrom. Lindstrom recently spoke about the loneliness she feels at times in X's absence.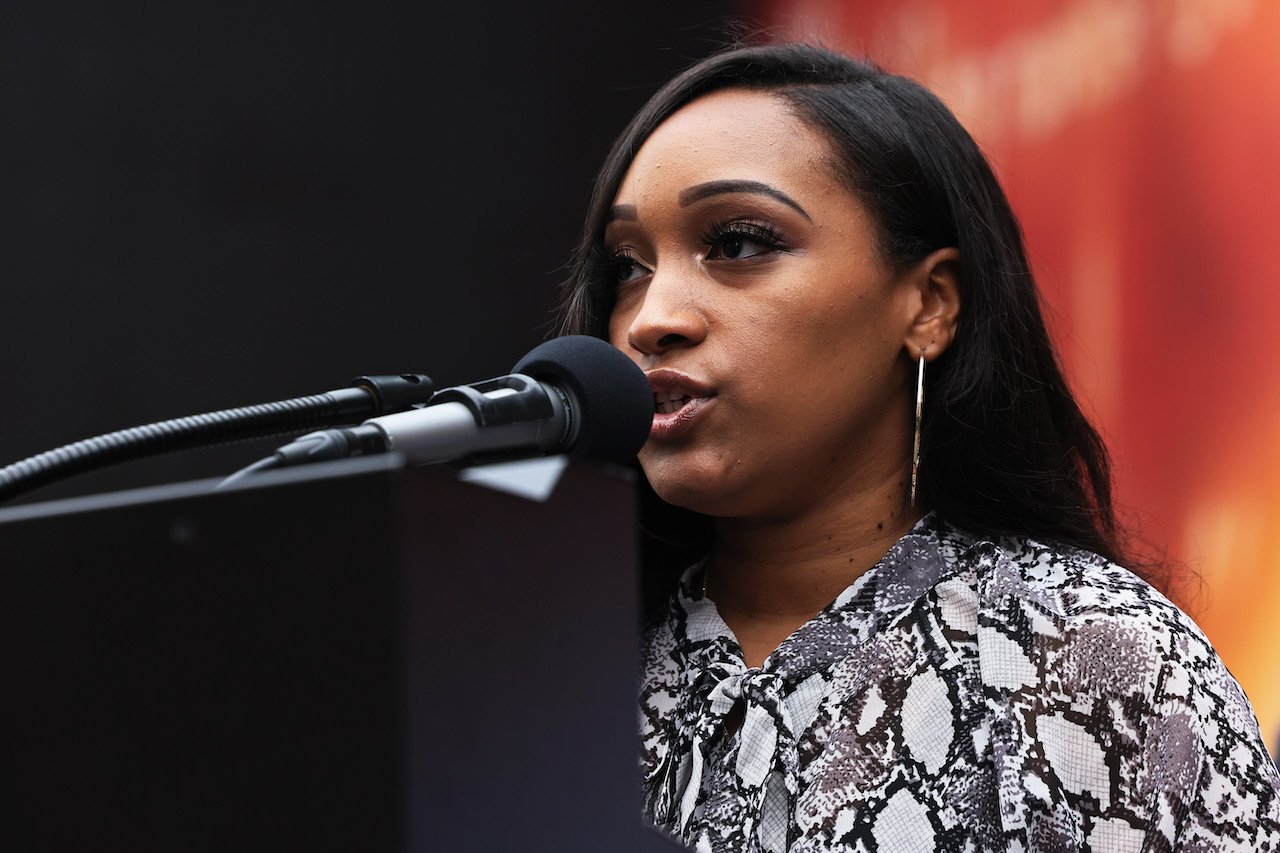 How they met
X and Lindstrom met 11 years ago while out at an Arizona nightclub. The two had their first date at a local Buffalo Wild Wings where she says X's playful spirit captured her heart. He held her close at the end of the night and she told FOX 5 New York that she did not want to let him go.
RELATED: Rapper DMX Checks Himself Into Rehab: Inside His Long Battle With Drug Addiction
"We were friends first and then we were lovers," Lindstrom said. Having to live her life without him beside her and to raise their young son alone is something she never imagined. "He was my best friend, he was everything I had, he was my world – I lived around him. So, it has been very, very, very hard."
Despite their close bond, Lindstrom admits their relationship was not without difficulty. The Belly star publicly battled addiction. Lindstrom says X fought hard to get sober and relied heavily on his faith in hopes that he'd overcome his addiction. She had much faith in him. Toward the end of his life, Lindstrom says she saw a change with X, noting that he preferred to spend more time at home with their family. The two had plans to marry.
She says life is sometimes lonely without DMX
Lindstrom has done a few interviews since X's death. In her recent chat with the TMZ podcast It's Tricky With Raquel Harper, the mother X's youngest child spoke on how she's grappling with life since losing the love of her life.
"It's hard, it's really hard. I just take it minute by minute. Some people say you can take it day by day but it's really not even minute by minute, it's second by second," she said. "My life changed so fast and in the blink of an eye. So, it's hard but I just push myself. But, it's really hard. "
This past Thanksgiving, Christmas, and New Year's Eve was the first Lindstrom spent without the history-making rapper in the decade of their relationship. "Holidays get lonely," she said through tears. "It do [sic] get lonely because Earl was my family. But I do have Exodus and I try to make the best of it because I know that that's what he would want me to do."
Lindstrom says she's flooded daily with well wishes on her social media and from X's close peers. It's another way she's able to cope with such a loss. "I do appreciate everybody who has reached out to check on me, to check on Exodus on Instagram – his family and friends," she said. "Earl has some true fans that really loved him. I just appreciate all of the love and support that I get because not only does my son keep me going, but everybody in the world that connects with me keeps me going."
Her focus now is raising their son
Lindstrom says she "hasn't moved on" from X's death. Now, she's primarily focused on their son Exodus, telling Harper, "I just want to build myself to be a great mother to Exodus," she said. "I want him to see that he has a strong mother that can stand up on her own, and I'm just trusting in God through the process."
She feels X lives on through Exodus, adding that the resemblance between the father and son pair is hard to deny. "He has so many different qualities of his father," she explained. "So when I do shed a tear, he'll be like, "Mommy, are you okay?" And I'll say, "You just did something that was like your father." And he's like, "Mommy, it's okay, daddy's with God, he's watching over us. He's our angel."'
RELATED: Rapper Eve on DMX's Death – 'I'm Glad He's at Peace'