How DMX Once Ended up in a Punk Band's Music Video
Rapper and actor Earl Simmons (best known as DMX) died in April 2021. He made a mark on the hip hop genre, working with big names like Mary J. Blige, 50 Cent, and many more. However, he once worked with artists from a very different faction of the industry. Learn how DMX found himself in a punk music video.
DMX rose to prominence as a rapper in the '90s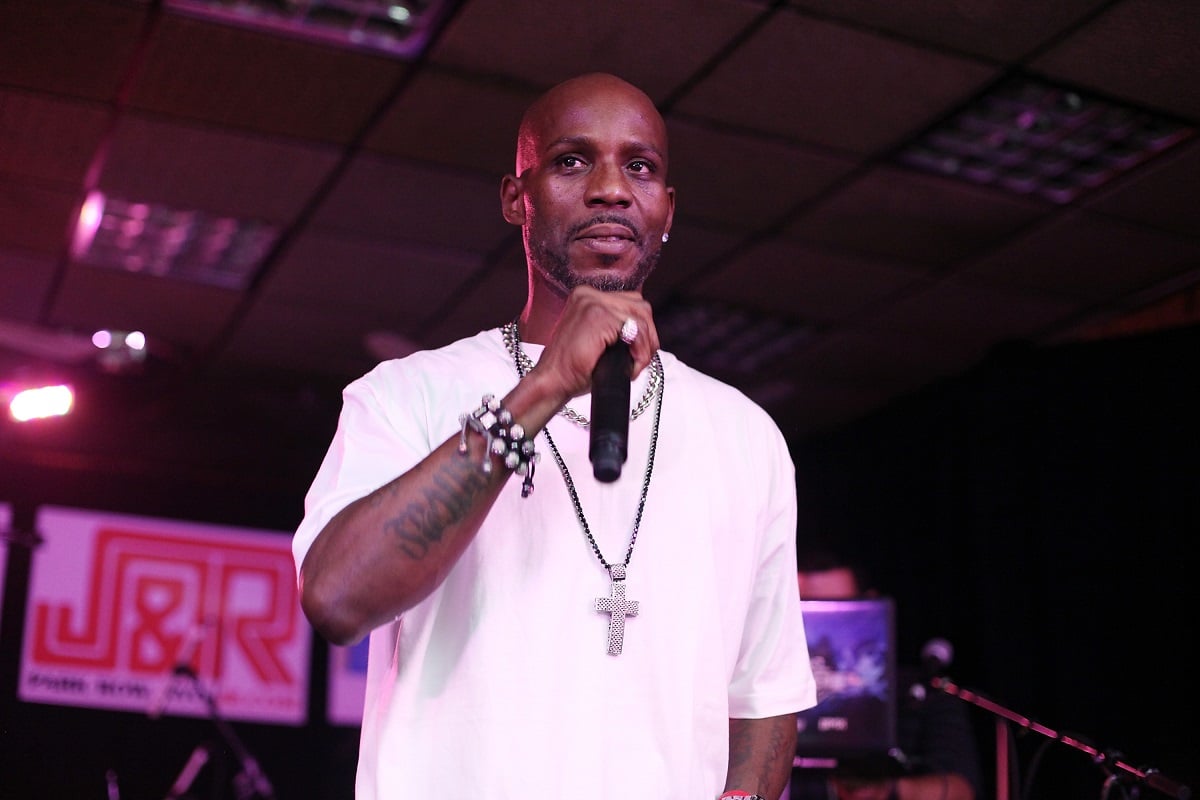 DMX began his career as an unsigned rapper in New York. He later signed with Def Jam and put out his first album, It's Dark and Hot as Hell, featuring the hit single "Ruff Ryders' Anthem." He followed it with four more No. 1 albums, including 2003's Grand Champ.
Though he released just three albums in the last 15 years of his life, the Grammy nominee didn't stop working. DMX continued to act, making a handful of cameo appearances on TV and turns in direct-to-DVD movies. However, he also faced several legal issues and was arrested for crimes such as tax fraud.
He died in 2021 at the age of 50
In April 2021, DMX was hospitalized due to a reported drug overdose. For a week, fans continued to hold out hope as he remained in a coma. On April 9, 2021, multiple outlets reported his death. The 50-year-old is survived by his 15 children, the last of which was born in 2016.
"Earl was a warrior who fought till the very end. He loved his family with all of his heart, and we cherish the times we spent with him," read a statement from his family (via the Associated Press). "DMX was nothing less than a giant. His legend will live on forever," came the release from Def Jam Recordings.
DMX appeared in a Sum 41 music video
While fans celebrated his life on social media, one pointed out a surprising appearance he made in a music video during his heyday. "I love how DMX was filming Exit Wounds in Toronto and ended up in Sum 41's first music video," wrote journalist Marlow Stern of the Daily Beast.
Stern shared a clip from the 2000 music video, which is just one of two the punk band recorded for "Makes No Difference," the single off their debut EP Half Hour of Power. In it, Sum 41 performs at a house party, at which DMX appears riding around on an ATV.
Sum 41 on working with DMX
So how did this odd pairing come to be? "He was doing a movie [Exit Wounds] with Steven Seagal in Toronto," frontman Deryck Whibley told MTV back in 2001. "We were doing our video and someone said, 'Would you like him to be in the video?'"
The experience was a positive one. "He's awesome, he's really funny," added then-drummer Steve Jocz. "We were all scared. It's DMX! He's a big dude. He was telling jokes and then we were taking pictures with him. We were all laughing at him because he was so funny. And he was like, 'No laughing, no smiling,' and we were like, 'OK.'"