DMX's Youngest is Dealing With a Major Health Condition
Nearly a year after DMX's fiancee Desiree Lindstrom lost her longtime love, she's opening up about the daily fight their 5-year-old son Exodus is up against. Lindstron recently revealed that Exodus is living with stage 3 kidney disease. The news comes as Lindstrom admits she's still deep in grief over DMX's death but says Exodus gives her the strength to keep going.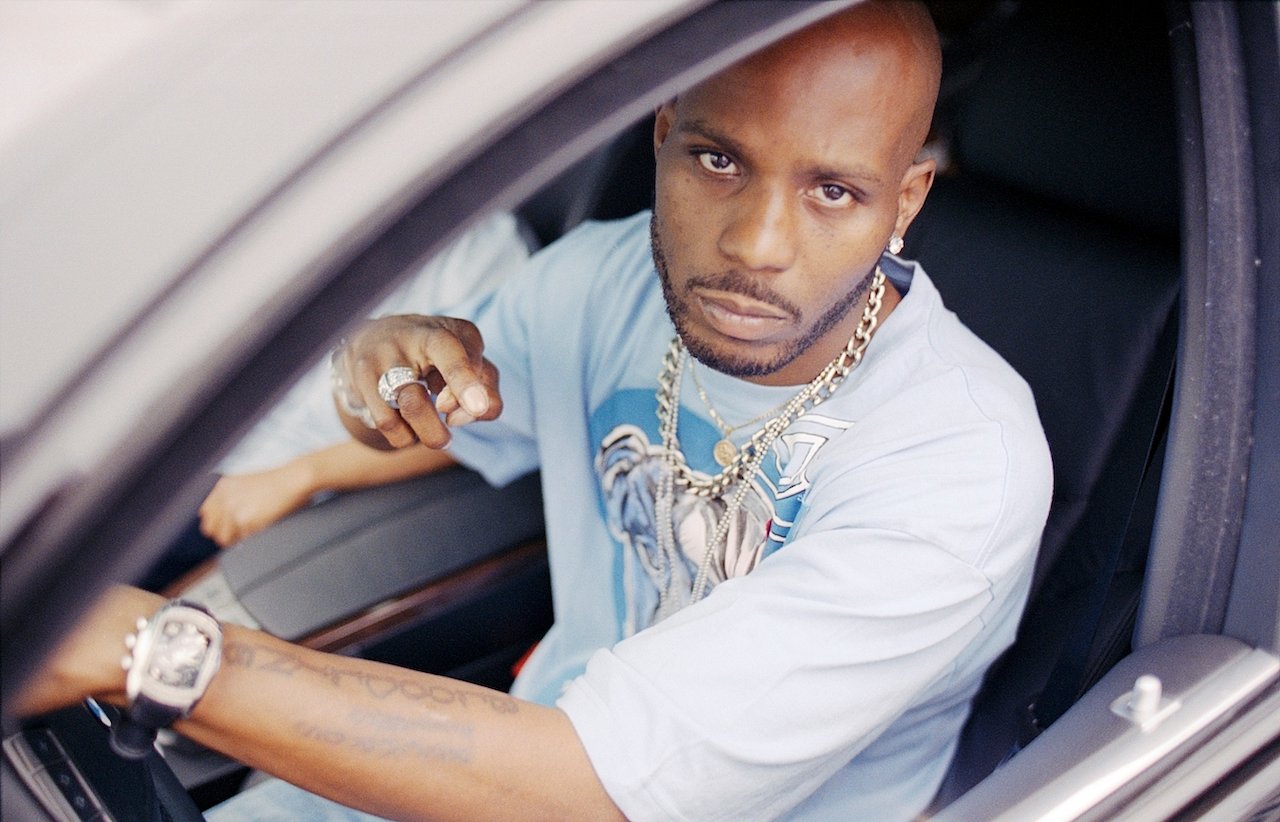 DMX's fiancee reveals their son is battling kidney disease
Lindstrom recently appeared on the TMZ produced podcast It's Tricky with Raquel Harper. She discussed being the fiancee of the late rapper and their lengthy relationship. During the emotional chat, Lindstrom opened up about Exodus' health condition.
Despite his diagnosis and how the disease can impact him at times, Lindstrom says Exodus is a ray of sunshine. "[He] is a strong little boy," she said, adding, "Exodus is stable. He still has stage 3 kidney disease and I just continue to keep his potassium down. He goes to the doctor very often. I make sure his [levels] are where they need to be to keep him stable. He is an amazing child. He is so strong. He's been strong since he came out of my stomach."
RELATED: Iyanla Vanzant on DMX's Death and Their Tense Interaction: 'He Was Anointed'
On Mar. 10, Lindstrom posted a video of Exodus to her Instagram account wishing everyone a "Happy National Kidney Day." "Blessings from our family to yours!" she captioned the video. "Exodus is a CKD Warrior and an amazing child! Thanks for all the love and support from @NationalkidneyFoundation."
According to WebMD, Stage 3 kidney disease occurs when the kidney's function has been cut by half. As a result, many patients will experience ancillary problems like high blood pressure, or bone difficulties. If the kidney disease progresses, a patient may require dialysis treatment, or a kidney transplant to remain alive.
Desiree Lindstrom also spoke about how Exodus keeps her in good spirits
In the same interview, Lindstrom says she "hasn't moved on" from X's death. Instead, she focuses all of her attention on caring for their son. "I just want to build myself to be a great mother to Exodus," she said. "I want him to see that he has a strong mother that can stand up on her own, and I'm just trusting in God through the process."
She feels DMX's spirit lives on through Exodus, adding that the resemblance between the father and son pair is hard to deny. "He has so many different qualities of his father," she said of her son. "So when I do shed a tear, he'll be like, "Mommy, are you okay?" And I'll say, "You just did something that was like your father." And he's like, "Mommy, it's okay, daddy's with God, he's watching over us. He's our angel."'
She admits that life is often lonely without DMX
More than anything, Lindstrom misses the life she shared with DMX. Thanksgiving, Christmas, and New Years was the first holiday she spent without him for the first time in a decade. She felt his absence. The two were planning to marry before his death.
"Holidays get lonely," she said through tears in her interview with Harper. "It do [sic] get lonely because Earl was my family. But I do have Exodus and I try to make the best of it because I know that that's what he would want me to do."
Lindstrom says she's constantly encouraged by those who flood her with love on social media, as well as the support she has from close friends and family. "I do appreciate everybody who has reached out to check on me, to check on Exodus on Instagram – his family and friends," she said. "Earl has some true fans that really loved him. I just appreciate all of the love and support that I get because not only does my son keep me going, but everybody in the world that connects with me keeps me going."
RELATED: Rapper Eve on DMX's Death – 'I'm Glad He's at Peace'