Does the '90 Day Fiancé' Production Hire Psychics to Spice Up Storylines?
90 Day Fiancé: Happily Ever After? fans are starting to wonder if the TLC or Sharp Entertainment producers are hiring these psychics to advance the storyline further. It seems that these 90 Day Fiancé psychics are less there for telling the future and more for just stirring up trouble.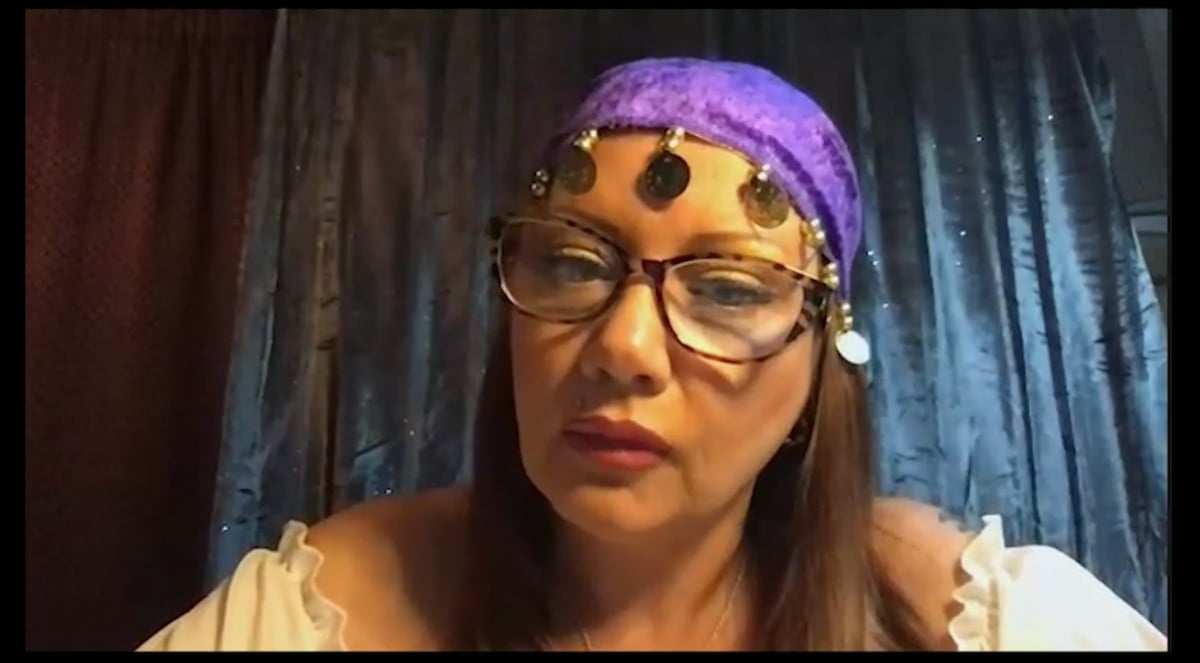 Angela Deem's psychic Tracey Woolterton
On the July 16th episode of 90 Day Fiancé: Happily Ever After?, Angela Deem talked with her psychic, Tracey Woolterton, about her husband, Michael Ilesanmi. Angela said, "Tracey has told me some things that nobody knows, and I know this lady here has a gift." She asked Tracey, the psychic, to do a card reading. Angela wanted to know if Michael is being honest about his intentions of coming to America. That's when the psychic says that Tracey says that Michael is treating her relationship as "business." Angela asks herself and the cameras, "Is he in the business of trying to get to the US?"
Tracey then did a reading for Michael. She said that Michael is focusing on "a lot of material things." That's when she tells Michael that Angela feels like she's fighting for her position in his life, and if he doesn't "sort it out," Michael will lose Angela. She then tells Michael that "there is a big communication problem" between him and Angela. After psychic Tracey's reading, Michael and Angela have a heart-to-heart conversation; Michael apologizes. After weeks of fighting, the pair ends up reconnecting over a romantic bubble bath virtual date.
Stephanie Davidson's Psychic Maria Shaw
Of course, who could forget the original psychic, Maria Shaw, which appeared on 90 Day Fiancé Season 8 as Stephanie Davidson's friend and confidant? After being separated from her long-distance lover, Ryan, for over 10 months, Stephanie has decided to fly out to Belize and see him again. "Sugar mama" Stephanie had bought Ryan thousands of dollars in gifts and was ready to see Ryan again, but first, she wanted a reading from her psychic. Stephanie had doubts if Ryan was faithful over the 10 months they were apart due to the coronavirus (COVID-19) pandemic.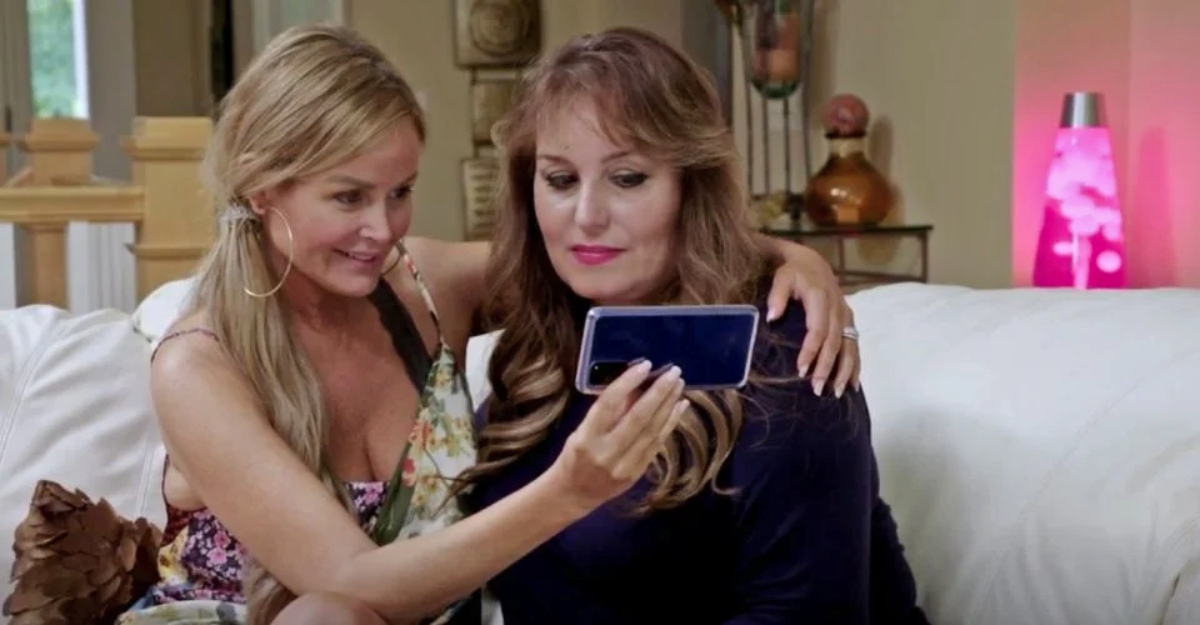 During the reading, psychic Maria told Stephanie that Ryan does "devil work" and that she predicted that Ryan's family is pressuring him into marrying a younger woman to have children. Maria also pulled the "chariot" card, which to her meant that Ryan had "another woman around him." However, the psychic not only progressed the storyline about Stephanie cheating on Ryan with his cousin Harris, but it actually was the last straw that broke the relationship in Belize. Stephanie told Ryan about her psychic's predictions, and he freaked out and left the resort.
Some fans think that TLC/Sharp Entertainment hire psychics to advance '90 Day Fiancé' storylines
Both psychics that appear on 90 Day Fiancé seem suspicious because both have worked with other TLC/Sharp Entertainment celebrities before. According to Soap Dirt, Angela's psychic, Tracey, had done past readings with Honey Boo Boo, her mother, June Shannon. And she's also done readings for other 90 Day Fiancé stars such as Paul Staehle and Darcey Silva.
According to Maria Shaw's website, she is known for her "amazing accuracy and predictions" for some of Hollywood's hottest stars. She has also appeared on The Anna Nicole Show, The Tony Danza Show, Life and Style, Fox, Mr. Personality NBC, and more. The list of celebrity readings includes Lisa Rinna, Antonio Sabata Jr., Tony Danza, Jenny McCarthy, and Larry the Cable Guy.
To fans, it seems odd that both psychics, who are already working with celebrity clients, are "friends" with these TLC stars before they were even famous. To some fans, this is a sign that these psychics are actually hired by TLC or Sharp Entertainment to advance or spice up stale storylines. Quite honestly, maybe TLC could have made the psychic costumes a bit more convincing to audiences.
RELATED: '90 Day Fiancé: Pillow Talk' Castmembers That Some Fans Want off the Show