Do Angelina Jolie and Charlize Theron Really Have a Feud?
Though feuds among leading ladies in Hollywood aren't that rare once you start looking, some movie royalty tiffs seem to be a bit more entrenched than others. Though most people are familiar with the long-running, Brad Pitt-related rivalry between Angelina Jolie and Jennifer Aniston, Aniston isn't the only name on Jolie's list of enemies. Competition for roles has escalated a rumored feud between Jolie and actor Charlize Theron. Theron isn't a name you hear quarreling with other stars often, but the two have exchanged more than a few barbs over the years in this fight.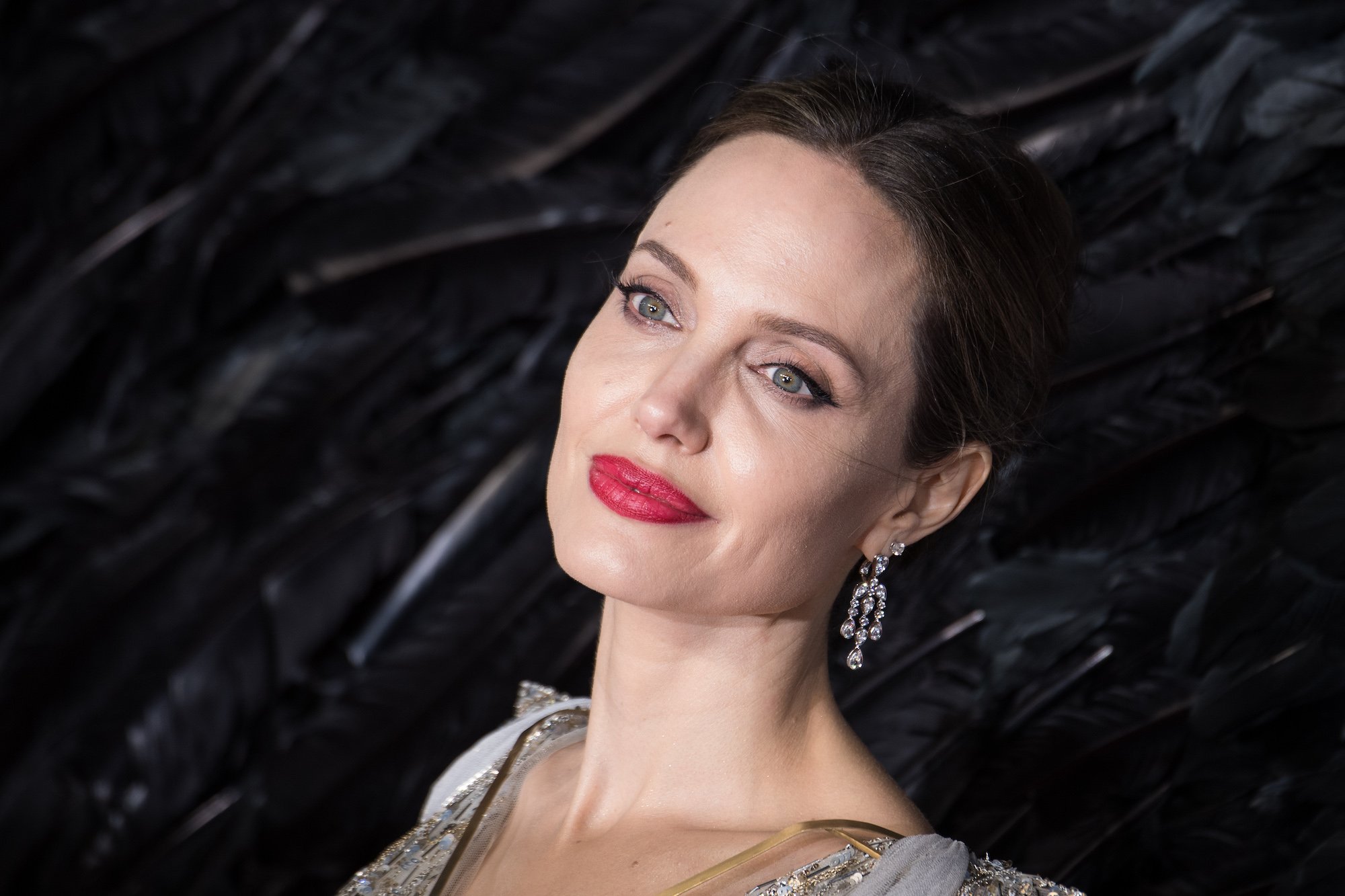 Dueling divas
Charlize Theron and Angelina Jolie have been household names for years as their icon status as Hollywood starlets have continued to grow over the years. They would both have numerous successes in Hollywood before they ever interacted with one another.
Jolie was born Angelina Jolie Voight in 1975. The daughter of noted actors Jon Voight and Marcheline Bertrand she was Hollywood royalty from a young age. After beginning her acting career at 16, she found it difficult to get roles due to her punk rock persona. She scored early roles in several music videos in the early '90s and began garnering more film roles after 1995's Hackers. The movie was a box office flop but gained cult notoriety after its release. She would finally get her breakthrough in TNT's George Wallace in 1997, which led to a major role as the titular character in HBO's 1998 film, Gia.
Theron had a much different rise to fame. Born in South Africa to road construction workers, she grew up on a family farm. In 1991 Theron's life would tragically change, when her father, drunk and belligerent, would fire a handgun at Charlize and her mother. Her mother retrieved her own handgun and killed Theron's father in front of her, according to Today.
At 16, Theron attempted to begin a career as a dancer but would win a modeling contract at a contest near her home. After 3 years of touring Europe as a model, she entered school in New York as a ballet dancer to pursue her passion for dance. Tragically, a knee injury would cut short this career path for her. After meeting an agent while auditioning for a role in Showgirls, her career would take off in the acting world. 1997's The Devil's Advocate got her noticed by many viewers around the world, as well as many producers. From there, her resume would only grow with numerous films and awards until she achieved icon status for her role in 2003's The Italian Job.
Similar trajectories
RELATED: Angelina Jolie Asked Johnny Depp To Rinse His Mouth Before Kissing Scenes
Though from very different beginnings, these two stars have certainly found themselves on similar paths. They've never starred in a film together, but their lives have crossed in some interesting ways. For one, Theron is rumored to be dating Brad Pitt — which she vaguely denied, according to InStyle. As the drama between Pitt and Jolie's marriage fallout is legendary, this has led some to speculate that this has been a source of animosity for the actors.
Jolie and Theron have also found similar niches in their humanitarian work as they get older. In 2007 Theron began the Africa Outreach Project to combat the rise of HIV/AIDS in Africa and in 2008 she was named a United Nations Messenger of Peace for her work to end violence against children and women in undeveloped parts of Africa.
Jolie also has leaned toward humanitarian and charity work in recent years, being named a Special Ambassador to the United Nations High Commissioner for Refugees in 2012, where she still serves. She gained interest in this work on the set of her 2001 movie Tomb Raider, where she witnessed travesties first-hand while filming in war-torn Cambodia.
Feuding or not?
Though Jolie has remained mostly silent about the alleged feud between the two stars, sources close to the two have definitely framed it as a serious rivalry. An inside source from the set of Bride of Frankenstein told Radar Online in 2017 "The hate fest between these two started a long time ago and just won't stop." There have been numerous claims of clashes over roles that both actors have been vying for over the years.
Theron has vehemently denied the rumors in recent years, telling The Daily Mail in a 2019 interview "We're not friends or hang out, but she's never been anything but gracious and lovely and warm." Since Theron was quiet about the feud for so many years, and just now is speaking up, this has led many to speculate that she wants to control the rumors as she's now reportedly involved with Brad Pitt, a love triangle that made the feud between Jolie and Jennifer Aniston a tabloid nightmare for many years.
Though fans know few specifics on the actual status of these two stars, it's possible there's something hiding beneath the dignified, professional deflections that Theron offers. With both of these divas being in the international spotlight regularly, they can't be blamed too much for wanting to keep the rumored drama secret. Fans, however, will be diligently watching in the future for further insight into the schism between these two Hollywood legends.