Do Any of the Kardashians Have Custody Agreements With Their Exes?
Wondering whether any of the Kardashians have custody agreements? Here's what to know.
Usually when a relationship goes sour and children are involved, parents rush to the courts to get a custody agreement, which lays out which one gets the kid(s) for certain holidays, who will pay child support, and so on — but Kylie Jenner and Travis Scott didn't do that.
After ending their two-year relationship, they reportedly worked out a schedule for their daughter, Stormi Webster, on their own — which might make you wonder whether any of the other Kardashians have custody agreements with their exes. If so, let's take a look at each situation below.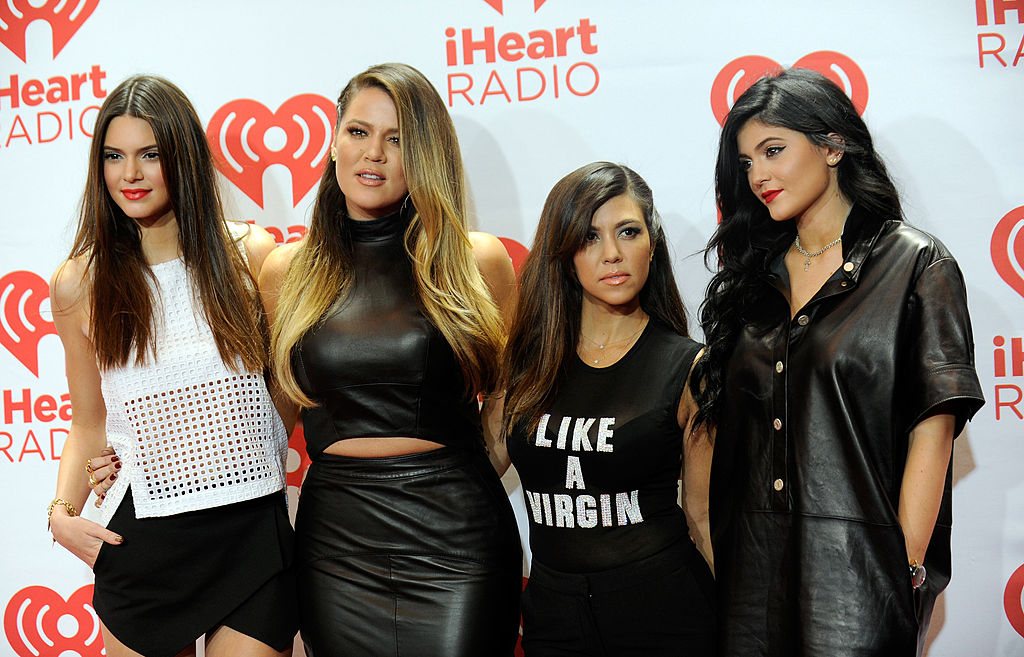 Kourtney Kardashian and Scott Disick
Kourtney and Disick had three kids — Mason, Penelope, and Reign — during their nearly 10 year relationship, which ended in 2015 after Disick allegedly got caught partying with a group of women, including an ex-girlfriend. 
Despite their messy breakup, they've managed to maintain a healthy co-parenting relationship without help from lawyers.
"I think it's nice that we didn't have to involve attorneys," Kourtney said in an April 2019 interview with Disick for her Poosh website. 
"We just figured it out on our own and came up with our own schedule of what made the most sense with our kids." Disick agreed.
"You and I were luckily able to do it together," he continued. "I think we are very, very lucky the way we have everything. … What's mine is yours. I live for the kids so whatever works and makes it easier for them, I'm into it."
Disick has since moved on with model Sofia Richie, who often joins the reality stars for family vacations with their children.
Khloé Kardashian and Tristan Thompson
These two arguably had the worst breakup out of anyone on this list.
Their nearly three-year relationship came to a screeching halt in February after the NBA star allegedly cheated on Khloé with her family friend, Jordyn Woods. To make matters worse, the infidelity became the focus of several seasons of Keeping Up with the Kardashians.
As much as the scandal hurt her, Khloé became the bigger person and kept things cordial with Thompson for the sake of their daughter, True, who was born on April 12, 2018. The Mirror reports that they do not have a written custody agreement and that they spend equal time with True.  
"He is a good dad to her. My sweet and special baby True will NEVER be put in the middle of him and I. I can promise that," Khloé wrote in a March 16 tweet.
Kylie Jenner and Travis Scott
TMZ reported on Oct. 1 that Jenner and Scott had ended their two-year relationship weeks earlier. There's apparently a chance that they could get back together, but in the meantime, they're focusing on being the best parents to Stormi, who was born on Feb. 1, 2018.
"They are both great parents and will co-parent. They don't want their split to affect Stormi too much," an insider told People on Oct. 2. "As soon as they felt they couldn't figure out their issues, they decided to separate so their disagreements won't affect Stormi."
That's how you do it, folks.