Do 'Catfish' Participants Get Paid to Be on the Show?
MTV's Catfish has entertained audiences for seven years, working to uncover the truths and lies of online relationships. While the series has remained virtually unchanged since its inception, fans will bid farewell to a familiar face at the end of Season 7. It was announced in August 2018 that co-host and investigator Max Joseph will be leaving the series after seven seasons, following allegations of sexual misconduct that temporarily shut down production during the filming of Season 7. Joseph is reportedly leaving the show to focus on his writing and directing endeavors.
When Catfish returns for Season 8, Nev Schulman will continue to investigate and host the show alongside a series of celebrity guests. He and his co-hosts will continue to investigate online relationships, tracking down suspected catfish and working to understand the motivations behind their deception. Although Catfish focuses on exposing the truth, the series has engaged in some deceptive practices of its own. From tweaking storylines to possibly paying participants, you might be surprised to learn what really goes on behind the scenes of one of MTV's most notorious shows.
People lie to get on the show
Artis and Jess became a thing, now I ? can't ? stop ? slow ? clapping. Don't miss @NevSchulman and @maxjoseph counting down 'The Top 10 #Catfish Most Wanted' TONIGHT, at 10/9c on @MTV! pic.twitter.com/uyJf00qbFM

— Catfish (@CatfishMTV) April 25, 2018
We already know that Catfish chooses its participants by screening them through an online casting application, but what happens when the applicants aren't being truthful? In one of the series' most memorable episodes, producers may have been the ones who really got catfished. In Season 2's "Artis & Jess," Artis falls in love with a gorgeous blonde girl named Jess, despite having a girlfriend and baby at home. When Artis begins to suspect Jess isn't who she says she is, he contacts Catfish to investigate. Schulman and Joseph track down the person claiming to be Jess and the confrontation becomes uncomfortable almost immediately, as "Jess" is revealed to be a wide-eyed, slow-clapping man named Justin.
Shortly after the episode aired, Justin Voel-Pel (aka "Jess") came forward to say that it was all a hoax. Voel-Pel claimed that he and Artis knew each other before the episode was filmed, and the two conspired together to dupe the show's producers. According to Voel-Pel, an aspiring actor, their intentions were to gain enough exposure to land their own reality show.
Voel-Pel and Artis are reportedly best friends now. The unlikely duo have reportedly even pitched an idea for their own show to MTV. According to Voel-Pel, it would be "about nothing," making it the Seinfeld of reality shows. MTV isn't happy with Voel-Pel after his claims that he and Artis faked their way through the Catfish episode, however, so don't get your hopes up for that reality show anytime soon.
'Catfish' has been accused of lying about its participants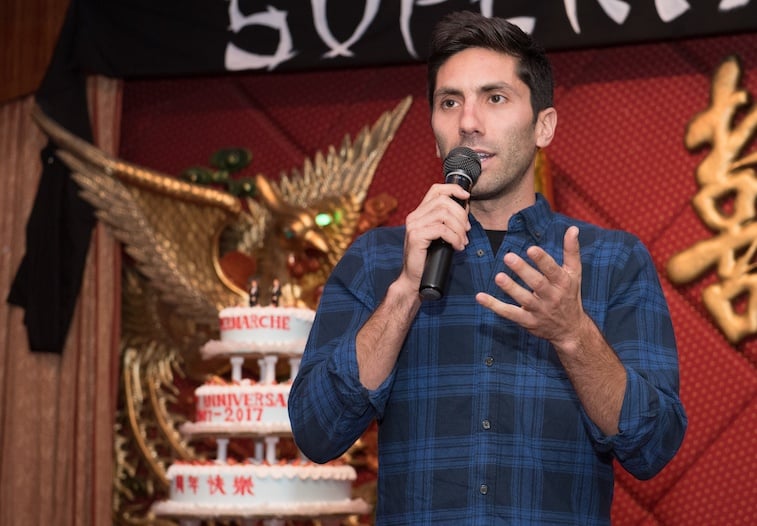 Multiple participants have come forward to accuse Catfish of manipulating their storylines. Samantha Chocano of Season 4's "Steven & Samm" came forward to say she contacted the show to find out if she was being catfished, however, the show portrayed her to be the catfish instead.
Stephanie, who appeared in Season 4's "Stephanie & David," although the footage was filmed during Season 1, has made similar claims. According to Stephanie, it was David who contacted the show. Stephanie claims that most of the events that happened were accurately depicted in the show, but the series fabricated emails and text messages to spice up the story. Ultimately, David was unhappy with his portrayal and MTV pulled the episode to prevent any risk of legal action.
Do 'Catfish' participants get paid to be on the show?
Whether Catfish pays its participants or not has been heavily debated for years. It's hard for many to understand why the suspected catfish would allow their footage to be aired unless they were getting some form of compensation for it. Little is known about if or how much Catfish actually pays its participants to appear on the show, as MTV has kept its payment practices under wraps.
Voel-Pal of the aforementioned "Artis & Jess" episode may have alluded to payment in his Inquisitr interview, however. When discussing his motivation for catfishing the producers of the show, his answers were mostly ambiguous. Voel-Pel did, however, make multiple references to making "that MTV money" during the interview.