Do Celebrities Get Paid to Host 'Saturday Night Live'?
Saturday Night Live is a show that just about everyone has seen at one time or another. It's been on the air since 1975 and is responsible for introducing us to some of today's most hilarious comedians and actors. SNL also features celebrity guest hosts week after week showing off their comedic chops, even if it's not their forte.
The stars who appear on the live program put in a good amount of time and effort practicing their skits and lines so that things go well on the big night. But some have questioned if the celebs go on SNL simply for more exposure and to promote something or if they actually get paid.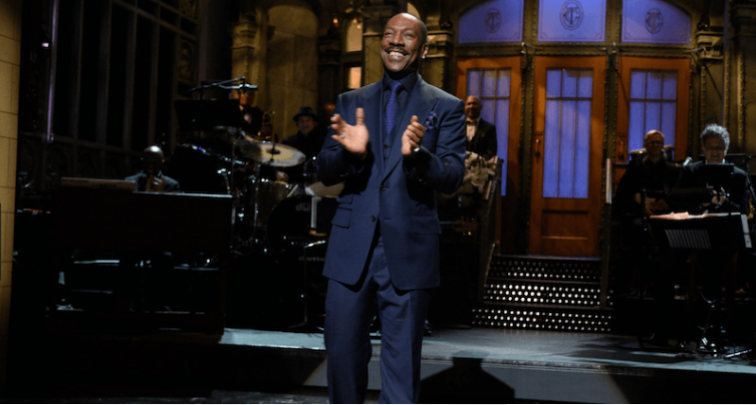 It's a fair question considering that celebrities don't always receive a paycheck for every appearance they make. For example, the famous musicians who perform during the Super Bowl halftime shows every year do not get paid for the gig. So what about for hosting SNL which also requires a lot of rehearsing and maybe a musical number or two?
Do celebrities get paid to guest host?
The answer to the question is yes, celebrities do in fact get paid for hosting the show.
This information comes courtesy of Justin Timberlake who once told Entertainment Tonight that he made $5,000 as a host.
"This was my third time to host and obviously I've done some appearances here and there when I'm in town … I really do adore the cast and the writers and everyone there," the singer said. "I mean it really is … there's no show on television in the world, not just America, that I can think of that is like SNL where you can really throw the kitchen sink, as far as being a performer, at people. And it's … you know … it's a great opportunity for an entertainer like myself to.. it's the best minimum… It's the best five grand you can make on television. It's awesome."
Some big-name stars also appear on the program frequently to do impressions but they earn much less for that than hosting. In an interview with The New York Times, Alec Baldwin revealed that he makes around $1,400 for his Donald Trump parodies.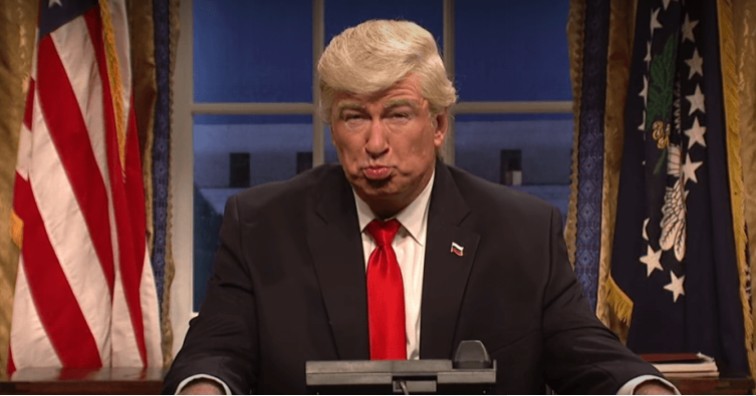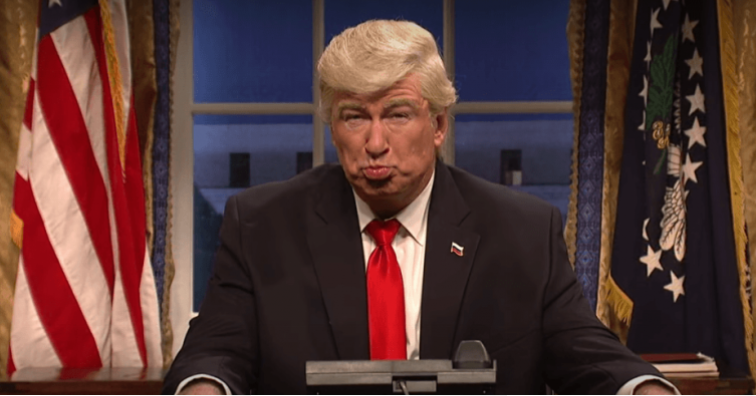 What do SNL cast members get paid?
As for those who are on the show every week making viewers laugh, we can tell you how much they're pulling down as well.
According to Celebrity Net Worth, during their first year, cast members make $7,000 per episode. Since there are 21 episodes a season that comes out to a salary of $147,000. In their second year, a cast member's pay is increased to $8,000 per episode or $168,000 per season. If an SNL regular makes it five seasons they get $15,000 per episode, which is the equivalent of $315,000 per season.
So their pay depends on their longevity with the sketch show. Will Ferrell, who appeared on the late-night program for seven seasons from 1995 to 2001, made $17,500 per episode for a salary of $367,500 per year.
Read more: Hollywood Stars Who Have Been Banned From 'Saturday Night Live'
Check out The Cheat Sheet on Facebook!