Do Contestants on 'The Great British Bake Off' Get Paid?
The Great British Bake Off has captivated American audiences since it became available on Netflix. Because it's so different than the reality TV we're used to watching — and it involves sweet things, both treats and people — viewers can't seem to get enough.
While many competitions like this end with the winner taking home a major prize — such as a giant check or guaranteed job at a celebrity restaurant — the same isn't true for this wholesome competition show.
Here's what contestants on The Great British Bake Off get for winning, and how the show's judges compare compensation-wise.
What is The Great British Bake Off?
https://www.youtube.com/watch?v=5jB4kU_ip7U
Baking shows are on the rise. And if you're a fan of British television, this reality show all about baking will captivate you from the start.
Don't let the trailer fool you — no singing baked goods are involved. Instead, bakers compete in a series of rounds to impress a panel of judges and hopefully return home victorious.
Unlike shows such as Chopped, you don't have to be a professional to compete on the show. In fact, the show can credit much of its popularity to the fact that contestants are amateurs. It's not about their professional experience, but instead their raw skills and determination to wow the judges with their treats. These people are just like us!
Do The Great British Bake Off contestants get paid?
Despite long hours of filming and many more hours of practice at home, contestants aren't paid to appear on The Great British Bake Off.
In fact, they don't even receive a cash prize if they win the final round. They do technically get flowers and a cake stand. That's all the physical perks that come directly from baking better than the rest.
However, one of the most valuable reasons to appear on the show is the massive exposure. While long-time professionals might cringe at the word, a winning contestant on shows like this probably stumbles upon more opportunities than an aspiring baker who never appeared on television at all.
Contestants have gone on to become successful food writers and cookbook authors. And of course, more than one of them have followed up their wins by pursuing careers as pastry chefs.
It's not uncommon for competitors on shows like these to do the work voluntarily. But perhaps when you're in it for the joy of baking and not a guaranteed cash prize, you get a little something special out of the experience.
How much do The Great British Bake Off judges get paid?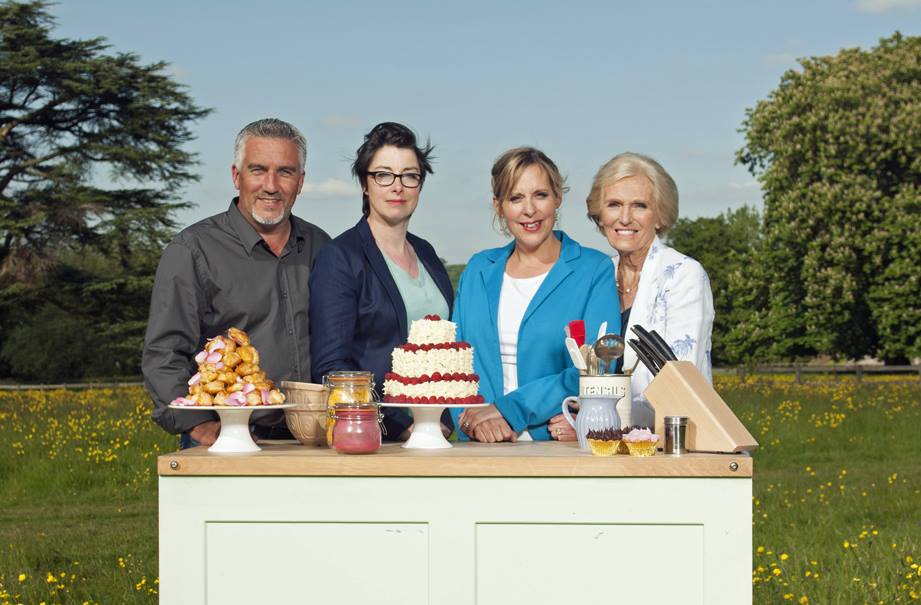 Even though contestants don't get paid to be on the show — or receive a cash prize if they happen to win — the judges do. Since they are considered "regulars" each season, they're compensated like any other host or judge on similar competition shows.
Sources have speculated that both Paul Hollywood and Sandi Toksvig earn an estimated €400,000 — a little over $450,000 — per series (season). This is after a significant pay raise that followed the show's move from BBC to Channel 4.