Do Cooking Shows Actually Teach Viewers How to Cook? Fans Are Sharing What They've Learned From Food Network Chefs
Over the past few decades, cooking shows have become a staple of television, with cooking segments on talk shows to the Food Network, the genre includes everything from interesting and meaningful conversation to competition and challenges. BBC was one of the first networks to begin broadcasting cooking segments back in 1946. Slowly but surely the trend caught on. Take a look at some of the most noteworthy series of this television category and find out if the fans have been able to learn anything from these shows.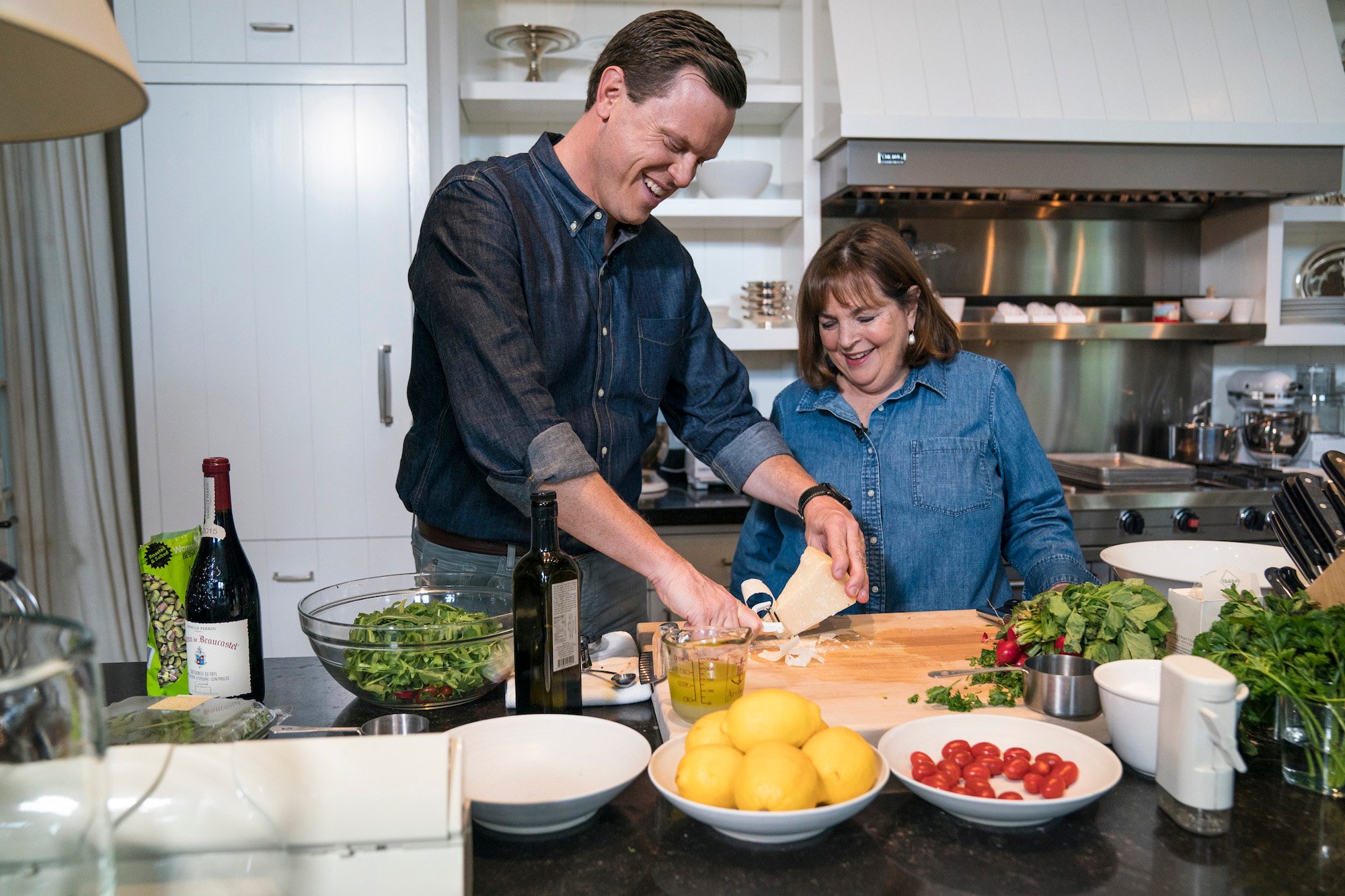 'Lights, Camera, Action: The First TV Chefs'
Philip Harben is often credited as television's first chef. James Beard is another famous chef who started doing televised work around the same time. Beard's appearance in I Love to Eat won over the hearts of many viewers. Unfortunately, as History has pointed out, due to the times and lack of technology, there was no way to record the content from the 1940s. Over the years, innovation and time led to the creation of a tremendous amount of cooking-centered television series. 
A look back at the most famous and popular cooking shows
Thrillist has shared their take on the topic in "The 23 Best Cooking Shows of All Time, Ranked." It is safe to say there was no shortage of options. Iron Chef was one of the cooking shows that began premiering during the 1990s and set the tone for the years to come. The premise of the Japanese television series revolved around inviting top-notch chefs from around the world to take on one of Chairman Kaga's "Iron Chefs." After seven seasons the show came to an end, but, as many people already know, there was, of course, a spinoff of the successful concept. 
Iron Chef America: The Series launched in 2004 and aired for a total of 13 seasons. The series tastefully and entertainingly was able to incorporate the highly-desired elements of competition and challenges that so many viewers enjoyed. Top Chef and Chopped are two other series that channel and execute these competitive concepts. However, with that being said, not all cooking series thrive off rivalry and prizes. 
Chefs like Ina Garten have revolutionized what it can look like to be a chef in today's day-and-age. Her incredibly popular cooking show Barefoot Contessa has been on the air since 2002. The celebrity chef is well-known for sharing her kitchen hacks as well as her talents for putting together some of the most inspiring and delicious cooking books. Rachael Ray is another famous television chef who has been able to showcase her talents, skills, and personality on television. It is clear that this television genre is a successful one, but some people may be wondering if these shows are actually able to teach viewers a thing or two about cooking in the kitchen. 
Do cooking shows actually teach viewers how to cook? Fans are sharing what they've learned from food shows
It wouldn't be crazy to think there is a correlation between viewers of cooking series and a desire to cook. As entertaining as many of these series are, can the shows manage to teach the viewers in the process? In short, the answer is yes. This Reddit thread showcases some of the tidbits and tricks cooking show viewers have been able to back-pocket over the years. One user in the discussion explained how Iron Chef and Chopped helped with learning how to properly fillet a fish. From correctly cutting onions to implementing a bowl or bins for garbage scraps, it seems like cooking show audiences absolutely have been able to learn as they watch.