Do Fans Believe That Ross Inia From 'Below Deck' Is Not Dating Krystal Murphy?
Do Fans Believe That Ross Inia From 'Below Deck' Is Not Dating Krystal?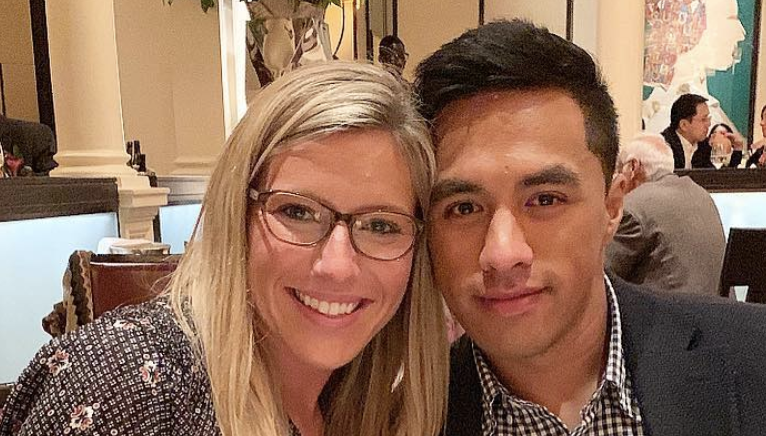 Ross Inia from Below Deck skirted questions for weeks about whether or not he's dating charter guest Krystal Murphy. In fact, when host Andy Cohen asked him point blank during the reunion he still didn't offer a clear-cut answer.
Even though Murphy was introduced as a married charter guest, Inia acted like he was unaware of her martial status when Cohen pressed him. During her Below Deck episodes, she and Inia seemed to have no contact whatsoever. So fans were confused when suddenly images showed up on social media of the two.
Some of Inia's cryptic messages pointed to friendship. However, other cast members insisted they were dating. Plus, he didn't do much to directly refute any assumptions either. Inia went on Instagram live during the reunion and promised to clear the air the next day.
He made this Instagram stateme
He originally said he'd go on Instagram live the afternoon after the reunion but instead posted an image and a statement.
Inia made this declarative statement. "Okay! To stop speculation….Krystal has been a great friend to me and shows so much respect towards my family as I do of her's. We are not having an "affair." I have had the opportunity to spend time with her and her husband. We poked fun at all the assumptions. Remember everyone is going through something in their personal life and it's no ones business to get involved or judge."
Although he was not clear in his post about what he was going through, he was recently arrested in West Palm Beach, Florida after an evening out with Below Deck alum Joao Franco and another friend. When Cohen asked about the arrest he said he was unable to discuss the case but that it was a misunderstanding. "It always is," Cohen nodded.
Inia took heat from fans after the reunion
Inia was always a Below Deck fan favorite with viewers typically raving about his unbreakable work ethic and bond with buddy Ashton Pienaar. However, viewers seemed to turn on the bosun when he dodged specific questions about Murphy.
One fan tweeted, "I don't think it was nice of you to say what you did at the reunion…you left it open to speculation. I feel bad for her husband, she's a real ball buster." Other fans were turned off how Inia shrugged off Murphy's marital status. "I really liked Ross on the show. Finding out about the charter guest and the way he was at the reunion totally undid any good vibes I had towards the dude."
Many don't believe him
Although he made the statement that indeed he and Murphy were not dating, fans weren't buying it. One person summed up the comments. "Umm then why did you admit to hooking up with her on the reunion and say she didn't have a husband as far as you were aware? You seem like a great guy, but it appears there's some BS going on so someone can save face."
Others implied Murphy was paying Inia. "So, what are the "benefits" you mentioned during the Reunion show? Just $$$???" On Twitter other fans were angry that Inia played them. "You can't unring a bell they put it out there and now are mad at the response."
Also, deckhand Rhylee Gerber wasn't buying it either. She too went on Instagram live during the reunion and said Inia and Murphy were dating. After Inia made his statement, she posted a poll on her Instagram story. She compared the image of Inia and Murphy to President Bill Clinton and Monica Lewinsky. "Who is more believable" she polled.
Check out The Cheat Sheet on Facebook!