Do Jennifer Lopez and Alex Rodriguez Share the Same Ethnicity?
Jennifer Lopez and Alex Rodriguez are a celebrity couple that has a lot in common. Lopez is often referred to as a "multi-hyphenate" for her extensive list of careers from dancing to acting to singing and more. Rodriguez isn't far behind, this former baseball player has been growing multiple careers of his own since retiring from the Yankees. Their coupling is a true testament for what it means to have second, third, and even fourth chances at life and love, and they did it all while overcoming Latin stereotypes, and blazing a trail for those who will come behind them.
Why Jennifer Lopez is known as 'Jenny from the Block'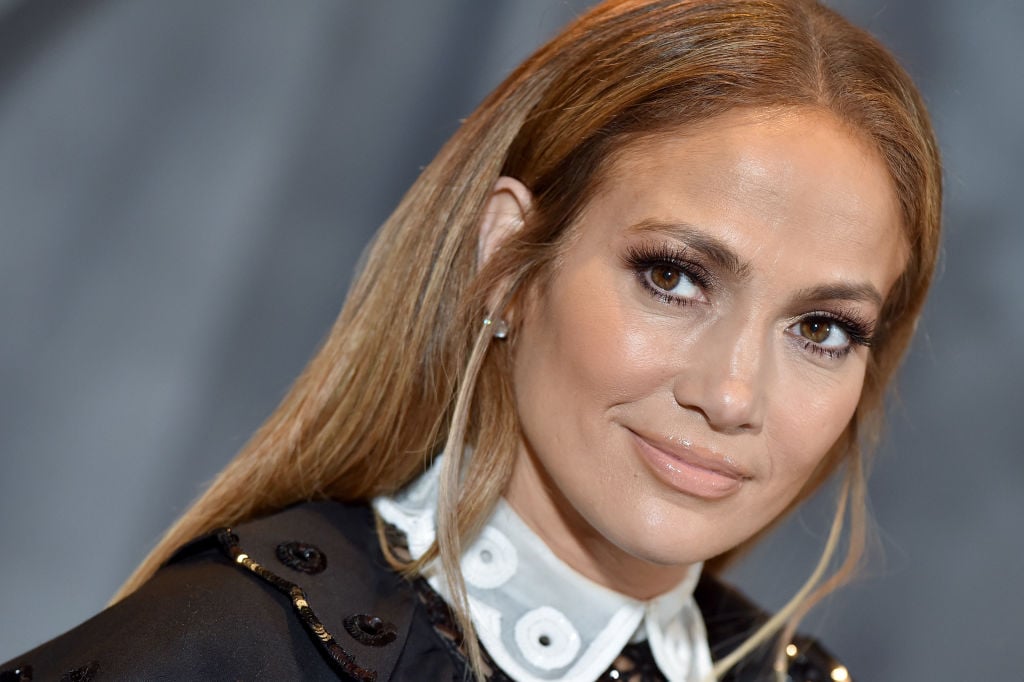 Lopez was born and raised in New York City, specifically in the Bronx. Her parents both came from Ponce, Puerto Rico and lived a modest life with their children. Lopez had to share a bedroom with her two sisters until she decided to leave home at the age of 18 to pursue a career in dancing.
As she went from her time dancing on In Living Color as a Fly Girl, to starring roles in such films as Selena and The Wedding Planner, she never forgot about her Latin roots. She released albums in Spanish and English and was always keenly aware of what it meant to be Latina in the public eye.
In a GQ interview in 2018, she was asked about being labeled a diva in the early 2000s. She responded: "Because I was Latin, and I was a woman, and I was Puerto Rican, and they were not giving me the same pass that they gave everybody else at certain times… You know, it, it just is what it is. There were moments in my life where it got to me more. Where it kind of took me down for a second. But it never took me down for very long."
Lopez broke down barriers on what it meant to be a Latina in film, making a point to get involved with romantic comedies and other mainstream roles to show Latina women could play characters beyond Hispanic stereotypes. Jesús Triviño Alarcón, who had booked Lopez for cover shoots during his time editing at Latina magazine summed it up best: "Lopez is undeniably Puerto Rican, undeniably Latina, and undeniably one of us. She's also widened the scope of what it means to be Latina by simply being her."
Alex Rodriguez also stays true to his Latin roots
Like his partner, Rodriguez was also born in New York City, but he didn't stay there for long. At the age of four, his family moved back to the Dominican Republic for a time, before ultimately moving to Miami when he was eight.
At the age of 10, his father left, leaving Rodriguez's mother to support the family working as a secretary in an immigration office during the day and waiting tables at night. They had to move frequently due to ever-increasing rent costs, but Rodriguez was able to maintain focus on playing baseball and went on to have a very successful professional baseball career.
His career was not without its various speed bumps, some of which related directly to his heritage. In 2005 he caused quite a stir when he chose to play in the World Classic with the Dominican Republic instead of with the USA saying: "I am going to play for the Dominican Republic, and I am going to make the Dominicans feel proud. I want to say it out loud: I am Dominican."
After his time playing baseball, he didn't just rest on his laurels. He went on to being a successful businessman, which eventually landed him a guest spot as the first Hispanic person to appear on Shark Tank, a distinction he has expressed that he is proud of.
How else are Alex Rodriguez and Jennifer Lopez similar?
Though Rodriguez is Dominican, and Lopez is Puerto Rican, they share a love for the Latin community, and a desire to see others from their community prosper. Beyond their similar heritage, they also have a lot of commonalities on a personal level as well.
In a Vanity Fair interview, Rodriguez shared: "We are very much twins. We're both Leos; we're both from New York; we're both Latino and about 20 other things."
Lopez's responses echoed his: "We both had ups and downs and challenges in our 30s, and by our 40s we'd both been through so much. And more importantly than anything, we had both done a lot of work on ourselves."
It will be interesting to see just how far this couple can continue to grow.