Do Jennifer Lopez and Ben Affleck Still Talk?
Jennifer Lopez and Ben Affleck became one of the world's biggest couples after meeting and falling in love on the set of 2003's Gigli. They quickly got engaged and were headed down the aisle when they suddenly called off the wedding. Soon thereafter, the pair ended their relationship.
Though years have passed and both moved on to other people since then, one might wonder: Do Jennifer Lopez and Ben Affleck still talk? When asked this question in a recent interview, Affleck gave an unexpected answer.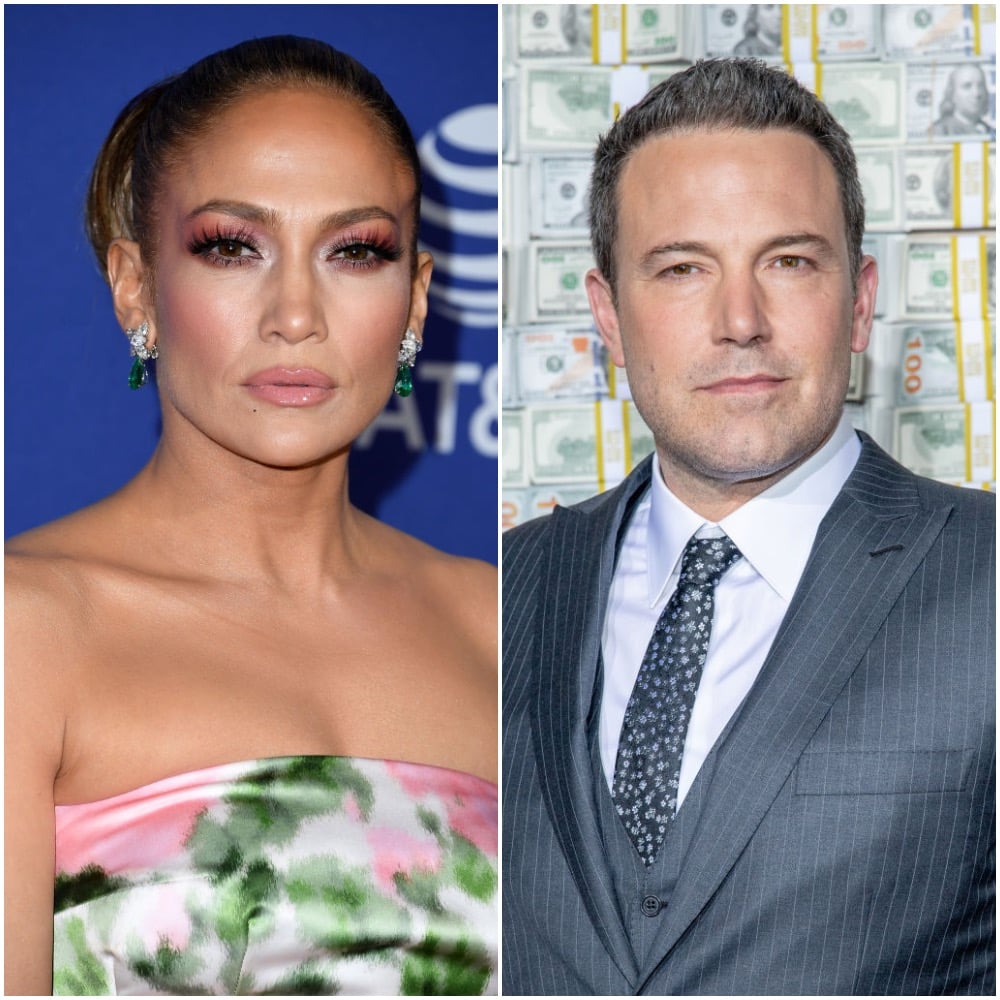 A look back at Jennifer Lopez and Ben Affleck's relationship
The entertainers began dating in 2002 after meeting while filming the box office bomb Gigli. Affleck proposed the same year with a 6.1-carat pink diamond ring.
As J. Lo herself has admitted, their relationship was one of the first to happen amid the "birth of the tabloids," which affected their romance. The media frenzy surrounding the wedding forced the couple to postpone the ceremony, which was scheduled for late 2003. By 2004, Lopez and Affleck had called off the entire thing and separated.
"It was just a lot of pressure," the singer told People in March 2016. 
Affleck seemed to agree.
"I think Jen and I made a mistake in that we fell in love, we were excited and maybe too accessible," he said in 2008. "I don't think either of us anticipated the degree to which it would take on a world of its own."
Both moved on to other people
Affleck moved on to actress Jennifer Garner, whom he met on the set of 2001's Pearl Harbor. They wed in 2005 and were together until 2015 when they announced their separation. Their divorce was finalized in 2018.
In the days since their split, Affleck has reportedly been trying to find that special person. Some reports say he's even been on the celebrity dating app Raya, but it doesn't look like it's turned up any luck for him yet.
Meanwhile, Lopez is in a happy relationship with former MLB star Alex Rodriguez. The two began dating in 2017 and got engaged the next year.
"We're really happy," Lopez told People in an interview following the engagement. "We have [an] appreciation for where we are in our lives today, and that's what we're enjoying the most," Rodriguez added.
Have Jennifer Lopez and Ben Affleck kept in touch over the years?
Affleck touched on this topic in a February interview with The New York Times. He apparently started by telling reporter Brooks Barnes that Lopez "should have been nominated" for an Oscar for her performance in the critically-acclaimed film Hustlers (2019), per Hollywood Life.
"She's the real thing," he went on. "I keep in touch periodically with her and have a lot of respect for her. How awesome is it that she had her biggest hit movie at 50? That's f*cking baller."
He didn't share the nature of those conversations. But either way, it's great to see that there's no bad blood or anything between them.