Do Kaley Cuoco and Johnny Galecki From 'The Big Bang Theory' Get Along?
With The Big Bang Theory coming to an end soon, many of its cast members have been reminiscing about the good times they've had on the show.
The beloved sitcom has been on the air for 12 years and many relationships (romantic and friendly) have blossomed behind the scenes.
One relationship in particular was Kaley Cuoco and Johnny Galecki's.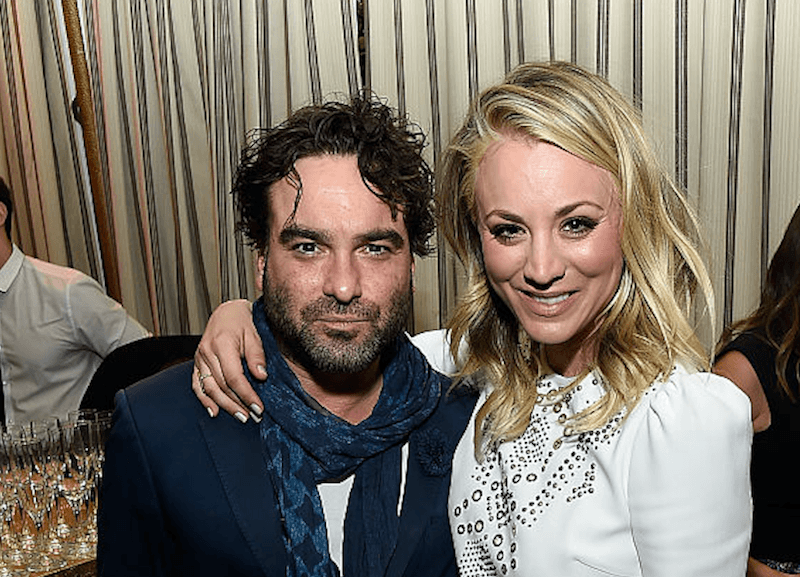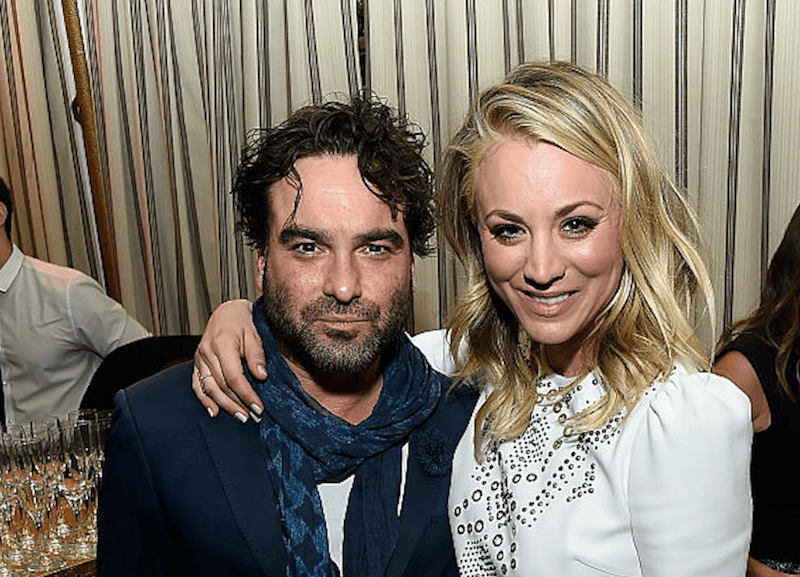 The two actors dated for a few years then ultimately split while they were still working together.
Though they decided to call it quits, has that made things awkward between the former couple on set?
They maintained a professional relationship
When a couple breaks up, they usually don't expect to see each other, let alone be in the same room in order to avoid things being awkward.
That's not the case for Kaley Cuoco and Johnny Galecki.
The two actors started dating in 2007, shortly after The Big Bang Theory premiered on CBS.
Things were great between the two and it got even better when their characters, Penny and Leonard, started to have a romantic relationship.
However, the couple's relationship wasn't meant to be and they called it quits after two years together in December 2009.
Though their real-life relationship came to an end, Penny and Leonard's relationship on screen was just heating up.
"When we broke up, it was funny because that was when our relationship on the show was hot and heavy. There were a lot of bed scenes," Cuoco explained during her Haute Living Los Angeles cover story.
After their breakup, Cuoco and Galecki made sure things wouldn't be awkward between them on set.
"We weren't weird, which is what was weird," the actress revealed. "It was a mutual breakup, and you can rarely say that. Johnny and I were friends first, then obviously we dated."
They are great friends today
Even though Kaley Cuoco and Johnny Galecki had to continue filming romantic scenes together despite their ended relationship, they didn't let that stop them from being friends.
As the show continued, Cuoco and Galecki became closer as friends and have a great relationship today.
"We were trying to end the relationship and it kept falling back in.' We got over it really fast, and we're closer than ever now. It could have gone either way, and I was really proud of us," Cuoco admitted.
Since their split, Kaley and Johnny have found love again and are happier than ever.
Cuoco married professional tennis player Ryan Sweeting in 2013 but ended their marriage two years later.
Then in July 2018, the actress got married again to equestrian Karl Cook.
Johnny Galecki even attended his co-star's recent wedding and even shared a sweet message congratulating Cuoco on her big day.
"Couldn't be happier for my fake wife @normancook and @mrtankcook whose words brought us all to tears last night," the actor captioned a photo from the wedding via Instagram. "So much love for you both."

Johnny Galecki is currently dating 21-year-old Alaina Meyer, who he's been in a relationship with since September 2018.
On May 3, the couple announced they are pregnant their first child.
"We are absolutely over the moon to announce that we will soon be welcoming a little one into this crazy and wonderful world," Galecki wrote in an Instagram post. "We ask that you please respect our privacy during this celebratory time for us and our families. There truly is love out there for all. We hope ours is the ember of yours, as we feel yours is the ember of ours."
As for Galecki and Cuoco, they continue to support each other and consider themselves great friends.
Not many people can maintain a friendship with their ex, but Kaley Cuoco and Johnny Galecki didn't let their ended relationship stop them from being friends.