Do Kourtney and Scott's Friends Want Them to Get Back Together?
Kourtney Kardashian and Scott Disick's inner circle have significant thoughts about the pair rekindling their romantic relationship. 
Once Kardashian and Disick became single simultaneously, their fans became pleased by the thought of them getting back together. Kardashian and Disick ended their relationship in 2014 after almost a decade.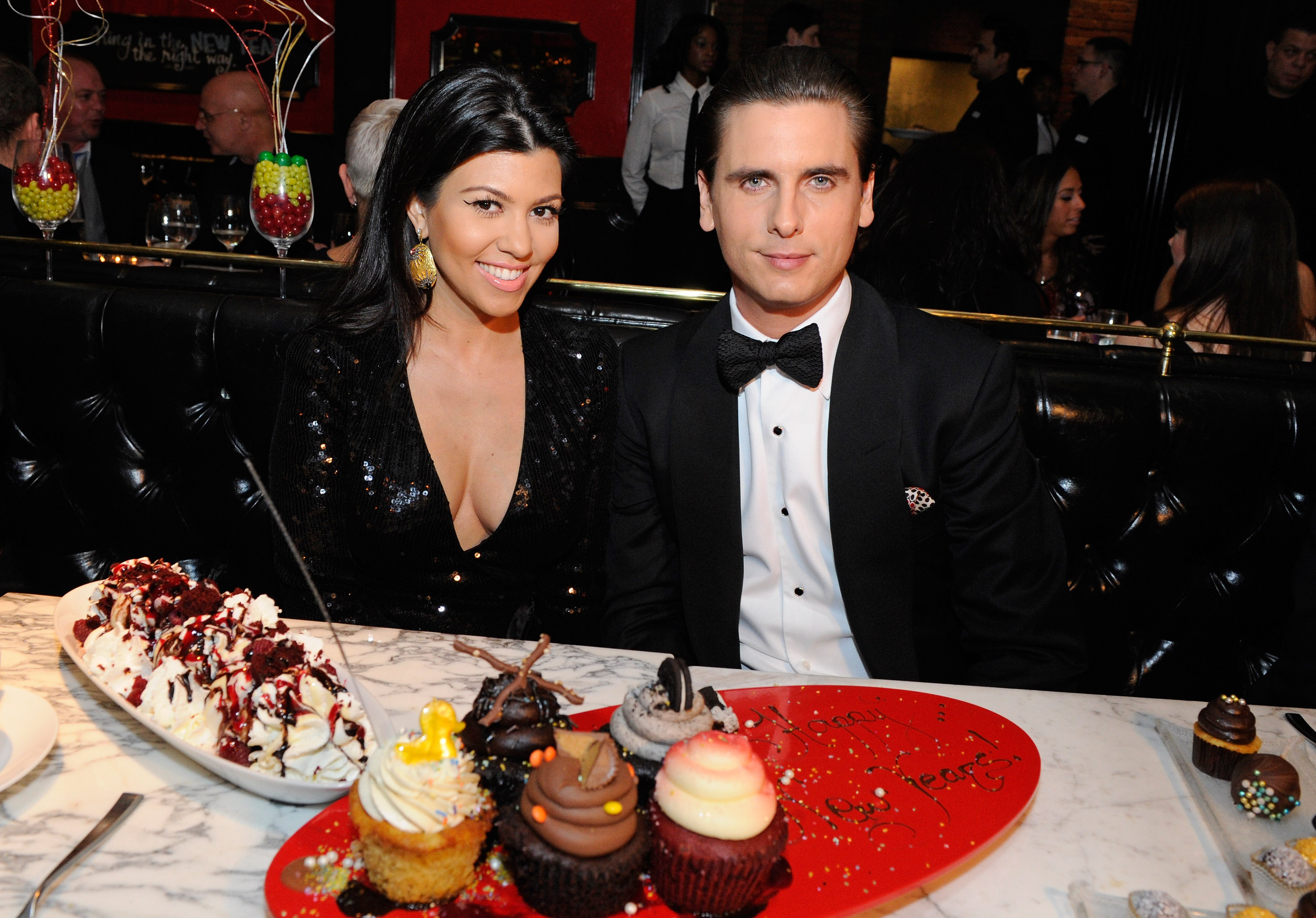 Since their split, Kardashian and Disick have developed a co-parenting relationship for their three children- Mason Disick, 10, Penelope Disick,8, and Reign Disick, 5.
Khloé Kardashian approves of Scott Disick being around Kourtney Kardashian
When Keeping Up With the Kardashians first aired in 2007, Kardashian and Disick's relationship played out for the world to see. The two tackled issues, such as Disick's excessive partying, unplanned pregnancy, infidelity rumors, and Disick's mother and father's death. Kardashian eventually ended the relationship for good shortly after she gave birth to Reign. 
Although Kardashian and Disick aren't together, Disick remains a fixture among Kardashian's loved ones. Her family, specifically, continues to embrace him as a member of their inner circle. Not only is Disick still a cast member on Keeping Up With the Kardashians, but he also frequently attends their parties and other events. Khloé, one of Disick's harshest critics during his relationship with Kardashian, now considers him family and her closest friends. 
"Happy birthday to my brother @letthelordbewithyou !!!" the Revenge Body star said of Disick on Instagram. "I am so thankful to have such an incredible addition such as you to our family! We have come such a long way, you and I! I am so thankful for the person that you have grown into," she wrote. "I am thankful for every highs and lows because we have been through it all, and we are closer than ever. I am proud to say that you are my brother and also one of my best friends! Have the best birthday Lord!! FOREVER the Lord and the Lady."
Kourtney Kardashian and Scott Disick's friends are reportedly 'rooting for them to get back together'
After Kardashian and Disick split in 2014, they remained friendly and spent time with their children. Although they took photos together while on vacation or at a party, they remained focused on their family and moved on romantically. Disick began dating model Sofia Richie in 2017. The couple broke up in May 2020 and briefly reconnected before officially calling it quits in August 2020. 
Now that Disick is no longer in a relationship, Life & Style reports that his loved ones want to see him back with Kardashian. The Poosh founder has reportedly been supportive of Disick since his breakup. However, while Kardashian is allegedly OK with posting Disick on her social media accounts, she isn't planning on reuniting with her ex anytime soon.
 "Friends and family are rooting for them to get back together," a source shared. "Right now, Kourtney isn't letting him in romantically, but Scott would get back with her in a heartbeat."  
Caitlyn Jenner would like to see Kourtney Kardashian get back together with Scott Disick 
In September 2020, Caitlyn Jenner revealed she is one of Kardashian and Disick's "friends and family" members who want to see the two back together. Jenner sat down with Entertainment Tonight and said out of all of the relationships within the Kardashian-Jenner family, Jenner thinks Kardashian and Disick will make their love last. Jenner also said she wants them to come together for their children's sake. 
"I would hope he can kinda get his act together," Jenner said of Disick. "They've got all these kids together. I think always it's the best for the kids to have a mother and a father that's right there all the time. I don't know if that's ever gonna work out. So many of [my kids] had never gotten married but had families and all the kids seem to be doing great. They're just great kids."