Do Kris Jenner and Corey Gamble Want Kids?
Following her split from Olympian Caitlyn Jenner (formerly Bruce Jenner), Kris Jenner found love again with businessman Corey Gamble. They began dating around the mid-2010s and are still going strong at the time of this writing.
But throughout their relationship, they've kept much of their union private, which might make you wonder: Do Kris Jenner and Corey Gamble want kids? Let's take a closer look at their romance and life plans.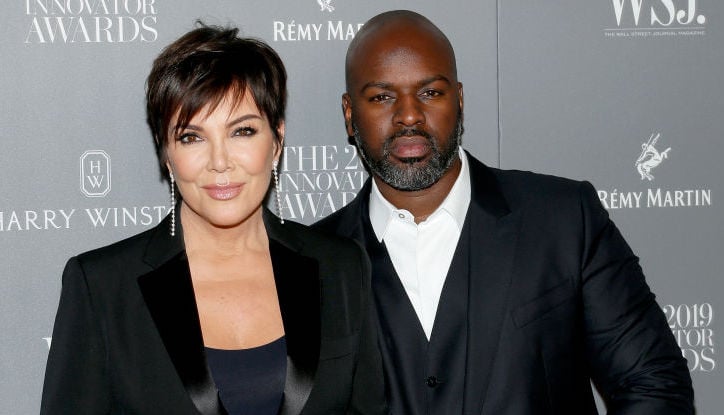 How did Kris Jenner and Corey Gamble meet and how long have they been together?
According to E! News, Jenner and Gamble met in August 2014 when they attended a mutual friend's birthday party in Ibiza, Spain.
"She had on this nice-a** dress, and she was looking good," Gamble, 39, recalled in a 2015 episode of Keeping Up with the Kardashians. "I waited till she was off on her own, and we started talking." 
Gamble said he asked Jenner, 64, to dance and that "it went from there." Eventually, the two began a relationship and have been an item ever since.
Do Kris Jenner and Corey Gamble plan on getting married?
Jenner has told the press on multiple occasions that she's not interested in getting married again following her splits from Caitlyn and her first husband, late lawyer Robert Kardashian Snr.
"You know, I've done that twice and it didn't work out so well," she once told Ellen DeGeneres. "So I don't know — you never know. I'm going to take a page out of Goldie and Kurt's book. Or Kourtney's book. I think as long as things are going so well, why ruffle it up?"
She echoed those comments during an episode on Laura Wasser's podcast, Divorce Sucks!. But that time, she didn't seem to take the idea off the table completely.
"You know, you never say never, but I often say it's just not what I think I need to do again based on my past," she continued. "I'm in a really great relationship right now and I'm happy and I don't want to mess that up."
But Kris Jenner and Corey Gamble have reportedly talked about marriage… and kids
In January, a source told HollywoodLife that Jenner and Gamble have had "several conversations" in regards to getting married and starting a family.
But the source alleged that Gamble has "not made any of his own sacrifices for Kris when it comes to children or marriage." The source claimed that the businessman — who works in the music industry — has instead been "focused on himself and his own career, life, and goals his entire life."
"He's quite good with the way things are," the insider added.
"He's got [Kris'] grandkids when he needs his fix and he's strict, but amazing with them and engaging and very hands-on," the source went on. "He's always there to help out if any of the kids need it. He really does consider them his as well when it comes to taking care of them and disciplining them, too."
The insider did not share any of Jenner's opinions on the matter, but she seems satisfied with the way things are, too. She has a fruitful career as momager to her six children, a loving family, and an ever-growing gaggle of grandkids. If you ask us, it doesn't get any better than that.
Read more: How Did Rob Kardashian Snr. Find Out About Kris Jenner's Affair?