Do O.J. Simpson's Children Think He's Guilty of Murder?
Find out if O.J. Simpson's children believe their father murdered Nicole Brown Simpson.
More than two decades ago, the world learned that beloved football star and pitchman Orenthal James "O.J." Simpson was the prime suspect in the murder of his ex-wife, Nicole Brown Simpson, and restaurant waiter Ron Goldman. The murders happened right outside Nicole's Brentwood, California, condo and the brutal details of the slayings shocked the nation.
O.J. stood trial for the double murders and was ultimately acquitted of the charges. After the verdict was announced, just about everyone had an opinion on whether or not the former Buffalo Bills running back really did kill his ex-wife but what do his own children think? Here's what we know about where Sydney, Justin, and O.J.'s older children stand on everything.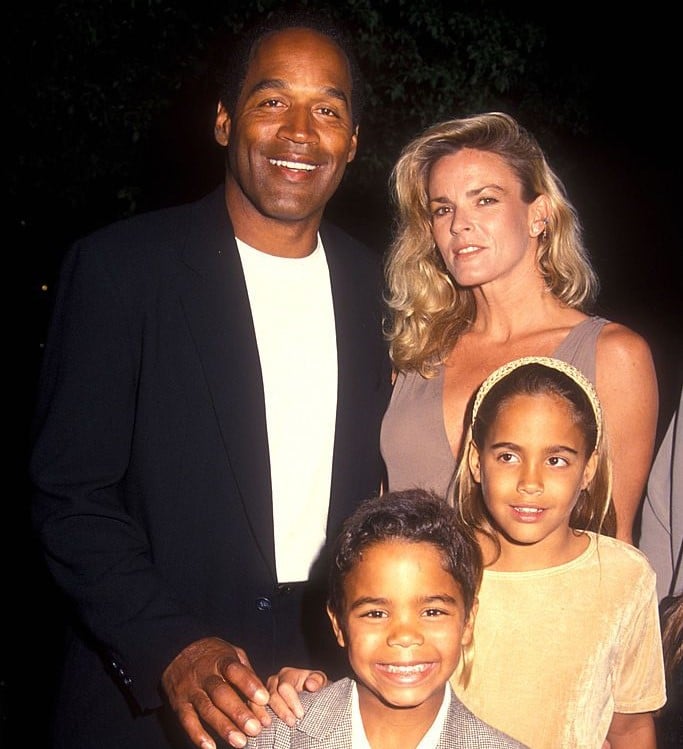 What Sydney and Justin think happened?
Sydney was 8 years old when her mother was murdered and Justin was 5. Over the years many have speculated about what they believe happened the night their mother was killed and if they think their father was responsible.
An unnamed source previously told Bossip that Sydney believes her dad is guilty and did kill her mom.
"Sydney still believes that her father murdered her mother," the source claimed but that she chose to forgive him because he is "the only parent she has."
However, Sydney's ex-boyfriend, Stuart Alexander Lee, told Radar Online a different story. Lee said that he spoke to Sydney and Justin about what they think happened and if they feel that O.J. killed their mother and Goldman.
"They speculate that it was a drug deal gone bad. May she rest in peace, but [Nicole's] throat was cut like a Colombian necktie," Lee explained. "Sydney doesn't believe O.J. did it, but she doesn't know what to believe. The media changes, and how the police changed the whole situation … Either way, her mother died."
The Simpson children have not talked about this subject with their mother's family. Nicole's Brown Simpson's younger sister, Tanya Brown, said that the topic is something that she has never discussed with her niece and nephew.
"It's the pink elephant in the room that I hope never shows up. We don't talk about it," Tanya revealed. "They've probably talked about it on their own. But when they come to our house we have fun. We don't need to rehash everything." She added that "[Sydney and Justin] will always love their dad. I choose to respect that."
What O.J.'s other children and first wife believe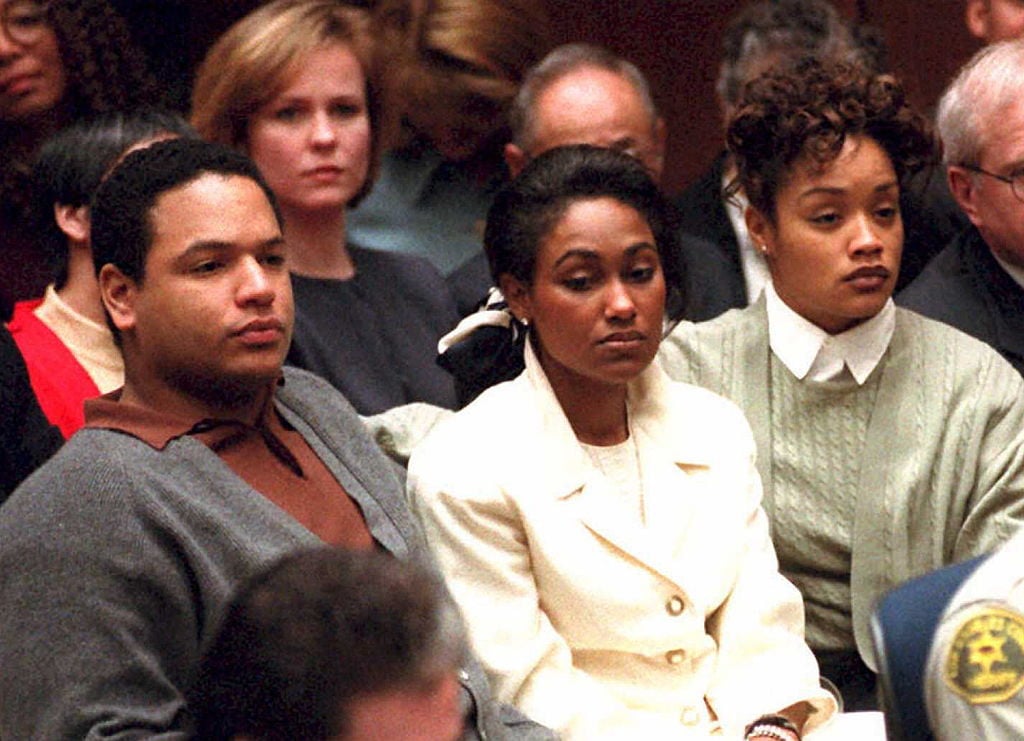 The Juice has two older children from his first wife, Marguerite, and they too watched their father stand trial for murder. Sydney and Justin's half brother, Jason, hasn't been too vocal about his feelings but he did appear in court several times to support his dad. The ex-NFL star's oldest daughter, Arnelle, has really been his biggest supporter.
Arnelle was a constant presence in court during the murder trial and even testified on her dad's behalf telling the court that O.J. was "emotional" and "distraught" over Nicole's death. And according to several reports, it was actually Arnelle who came up with the idea for the book If I Did It.
As for Jason and Arnelle's mother, Jet Magazine noted that Marguerite believed Simpson was innocent and did not murder Nicole and Ron.
Check out Showbiz Cheat Sheet on Facebook!