Do Prince George and Princess Charlotte Have Any Pets?
It's no secret that there are plenty of animal lovers in the royal family. We know Queen Elizabeth II adored the many corgis she had over the years and several of her family members also have a few pets of their own from Prince Charles and Camilla's Jack Russells to Zara Tindall's horse, Toytown. But what about the Cambridge household?
Here's the answer to whether Prince William and Kate Middleton's children, Prince George and Princess Charlotte, have any pets.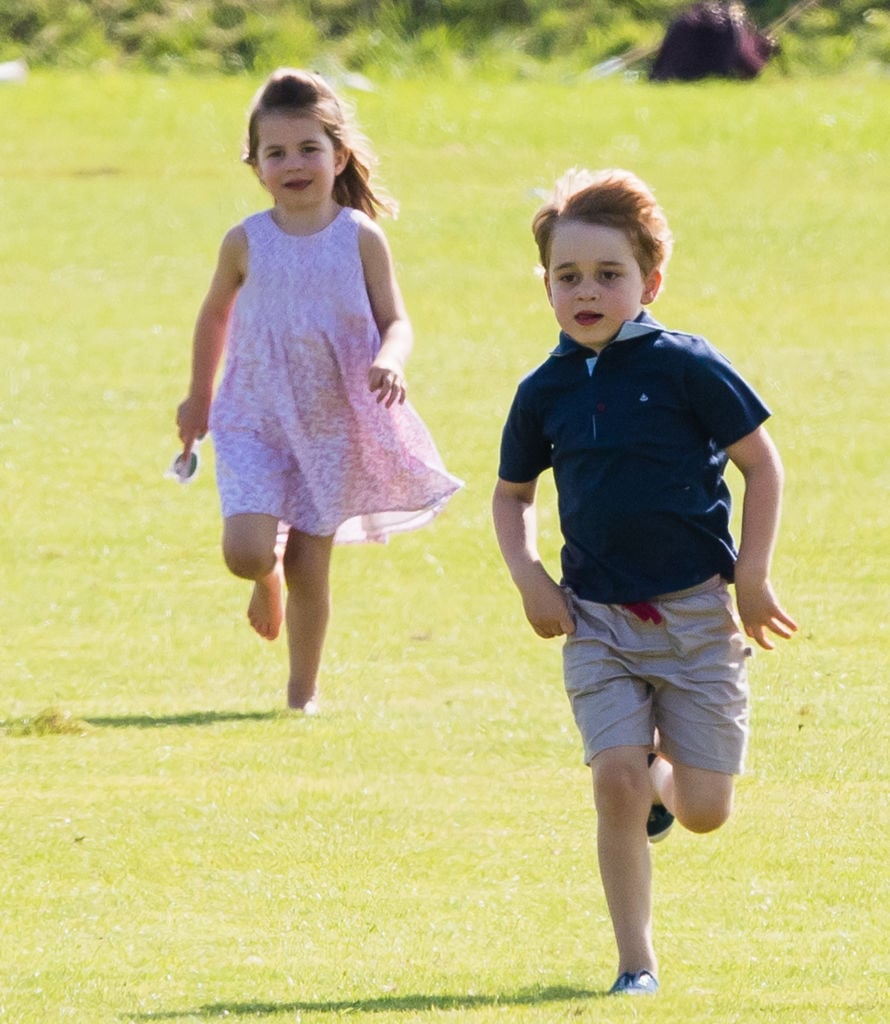 Prince George's first pet
The Duke and Duchess of Cambridge's household is pet-friendly. In fact, prior to Prince George's birth the couple got a dog.
In 2012, William and Middleton were photographed with their black English Cocker Spaniel puppy. The duchess later revealed at a charity event that the pooch's name is Lupo, the Italian word for wolf. The canine's name is reportedly a nod to Middleton's paternal great-grandmother, Olive Christiana Lupton, whose family crest had wolves on it.
Lupo really bonded with Prince George after he was born in 2013 and over the years they have been seen together playing around. The pup has been pictured in some Cambridge family photos as well.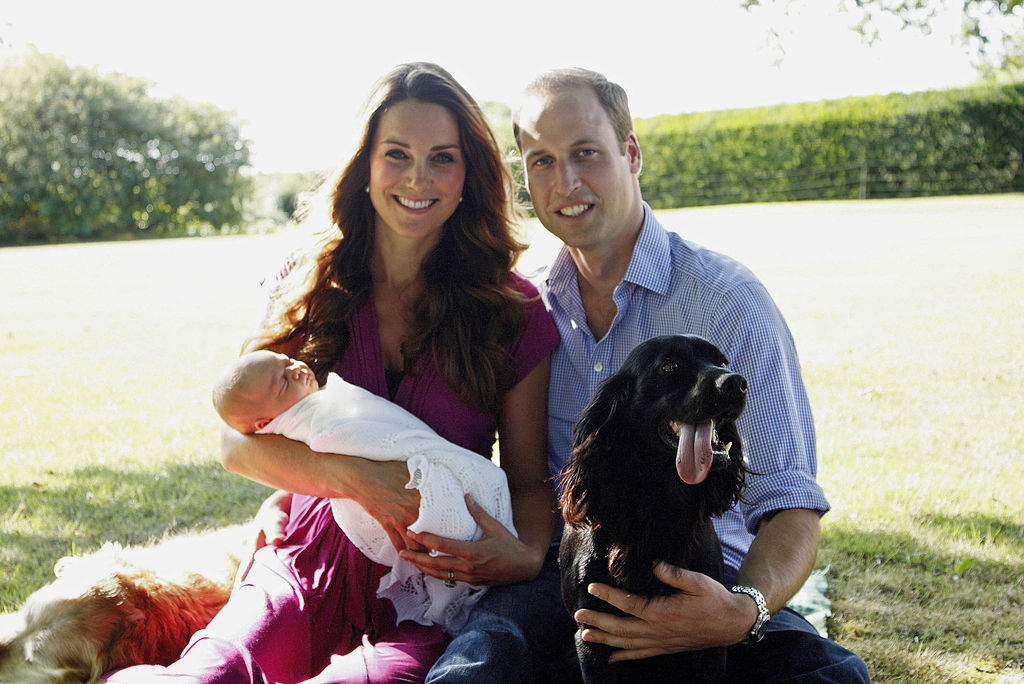 Princess Charlotte's beloved pet
Lupo isn't the only pet the family owns. Following Princess Charlotte's birth, they got a hamster.
During an event in 2016, Middleton spoke to a group of children about the little furball called Marvin and how much her daughter adores him. One youngster remembered the duchess saying, "she had a hamster and Charlotte really likes it because the whiskers always tickle her face."
Princess Charlotte's late grandmother, Diana, also owned hamsters when she was a kid. Prince William's mom reportedly had two of them, which she named Little Black Muff and Little Black Puff. According to Diana: Her True Story, she was "so enamored with the pair that a photo of them sat on her bedside table." Some other pets the Princess of Wales had included a guinea pig, a cat, and a Shetland pony she called Souffle.
Now, we're waiting for Marvin to appear in some family portraits like Lupo.
Other unconventional pets
In addition to Lupo and Marvin, the Cambridges have a few other pets as well. The family has chickens at their Anmer Hall country house.
While visiting a Gloucester farm in 2017 Middleton said that she had "several Cuckoo Marans at home" and cleaned out a few chicken sheds in her day.
The royal also explained at the time that they had "an incubator of eggs" and her kids couldn't wait for them to hatch.
Both Middleton and her husband had pets growing up. William had a pet rabbit and a dog named Widget while Middleton had guinea pigs and the family dog, Tilly.
Read more — Revealed: Do Prince William and Kate Middleton's Children Do Household Chores?
Check out The Cheat Sheet on Facebook!