Do Prince Harry and Meghan Markle Still Get Money From the Royal Family?
Prince Harry and Meghan, Duchess of Sussex are forging their own way in life. After stepping down from their positions as senior working members of the royal family, the two have started a number of ventures to make more money on their own. Since they stepped down, British taxpayers have complained about all of the money that Meghan and Harry cost them over the years. Now, people are wondering if the Sussexes still get any money from the crown.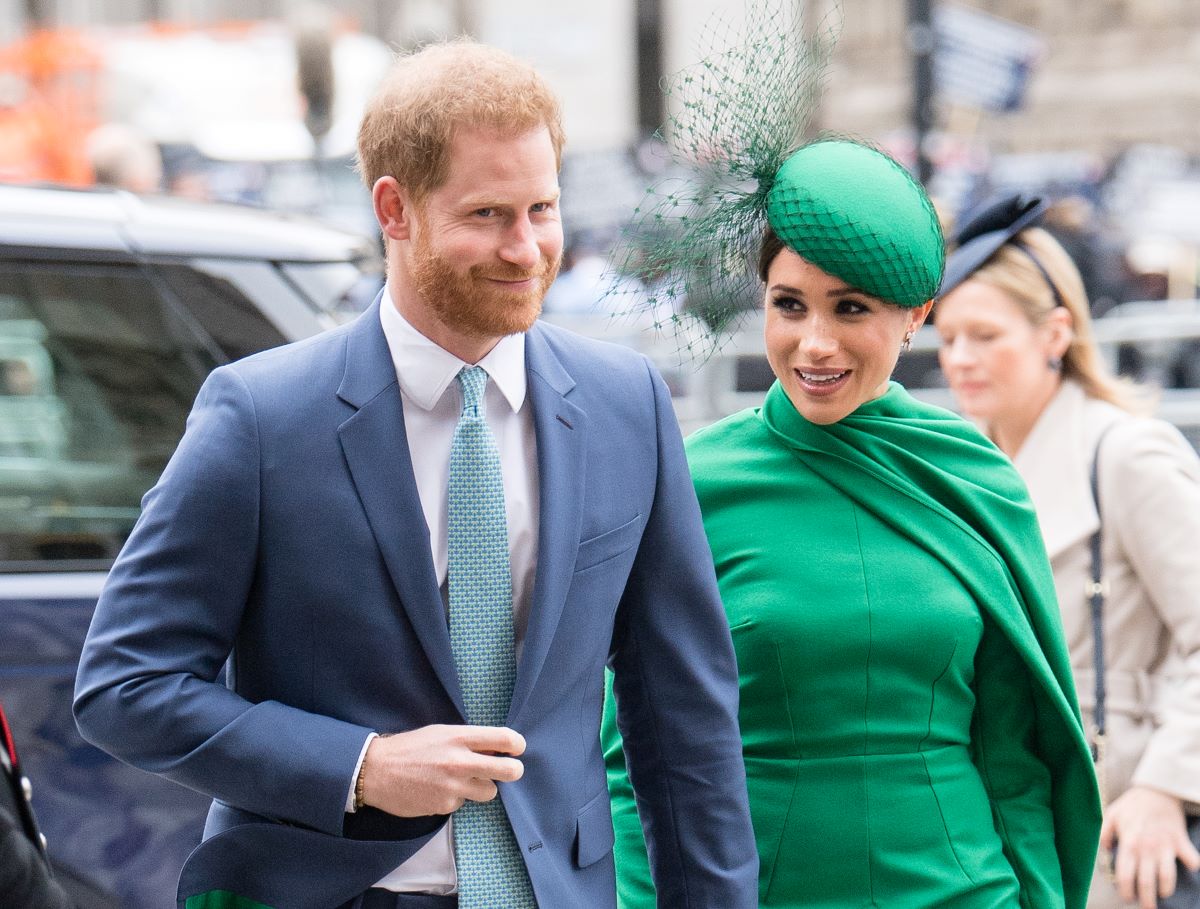 Meghan and Harry step down
In Jan., Harry and Meghan announced that they wanted to set out on a different path.
"We intend to step back as 'senior' members of the royal family and work to become financially independent, while continuing to fully support Her Majesty The Queen," they announced on the Sussex Royal Instagram page.
While the agreement that they reached with the queen ended up causing them to have to step away from their royal duties altogether, the couple still vowed to repay the crown for certain expenses.
"The Duke and Duchess of Sussex have shared their wish to repay Sovereign Grant expenditure for the refurbishment of Frogmore Cottage, which will remain their UK family home," Buckingham Palace's statement announcing the Sussexes' exit read.
RELATED: Meghan Markle Holds Nothing Back in Speech Addressing George Floyd's Murder
Harry has since completely paid back the cost of renovations on the home, which were estimated to be around £2.4 million. It was initially covered by taxpayers, which caused a lot of backlash when the couple stepped down.
Do Harry and Meghan still get money from the royal family?
Meghan and Harry are making their own money now. When they first separated from the royal family, it was revealed that 95% of funding for their private office came from the Prince of Wales's estate, according to Newsweek. Now, that is no longer the case.
The royal pair has just inked a deal with Netflix that is set to be worth between $50 and $100 million and will allow them to make documentaries, films, scripted shows, and programs for children. When news of this deal surfaced, it was confirmed that the pair was no longer receiving money from Prince Charles.
How do Meghan Markle and Prince Harry make their money?
Even before the Netflix deal, Prince Harry and Meghan had their own ways of making money.
"Both of them are extremely liquid when it comes to their assets," Omid Scobie, co-author of  Finding Freedom: Harry and Meghan and the Making of a Modern Royal Family, told Entertainment Tonight. "Harry brings a lot to the table himself and Meghan lives off residuals from Suits and the many appearances that she's done in other projects too."
RELATED: Will Prince Harry and Prince William Reunite for This Royal Event?
They also just bought a house together in Montecito, California as both an investment and a family home.
"Harry and Meghan see it as an absolute bargain; it was an opportunity not to be missed," a source close to the couple told Us Weekly. "Unlike buying a car, it's an investment. Meghan's confident they'll make a hefty profit if they ever decide to sell up. And on the upside, at least their security costs have been reduced. Their new home is gated and secure. They still have bodyguards but no longer need as many."