Do Prince William and Kate Middleton Really Need Their 20-Room Kensington Palace Apartment?
Prince William and Catherine, Duchess of Cambridge have two places to call home. They have a property on Queen Elizabeth II's Sandringham estate known as Anmer Hall and their main residence is Apartment 1A in Kensington Palace. While their palace pad is referred to as an "apartment" it's actually multiple stories and very spacious inside.
But the fact that William, Kate, and their children are not living at Kensington Palace and won't be moving back for the foreseeable future has some wondering why they even need that residence. Here's more on that, plus what both of their homes are like inside.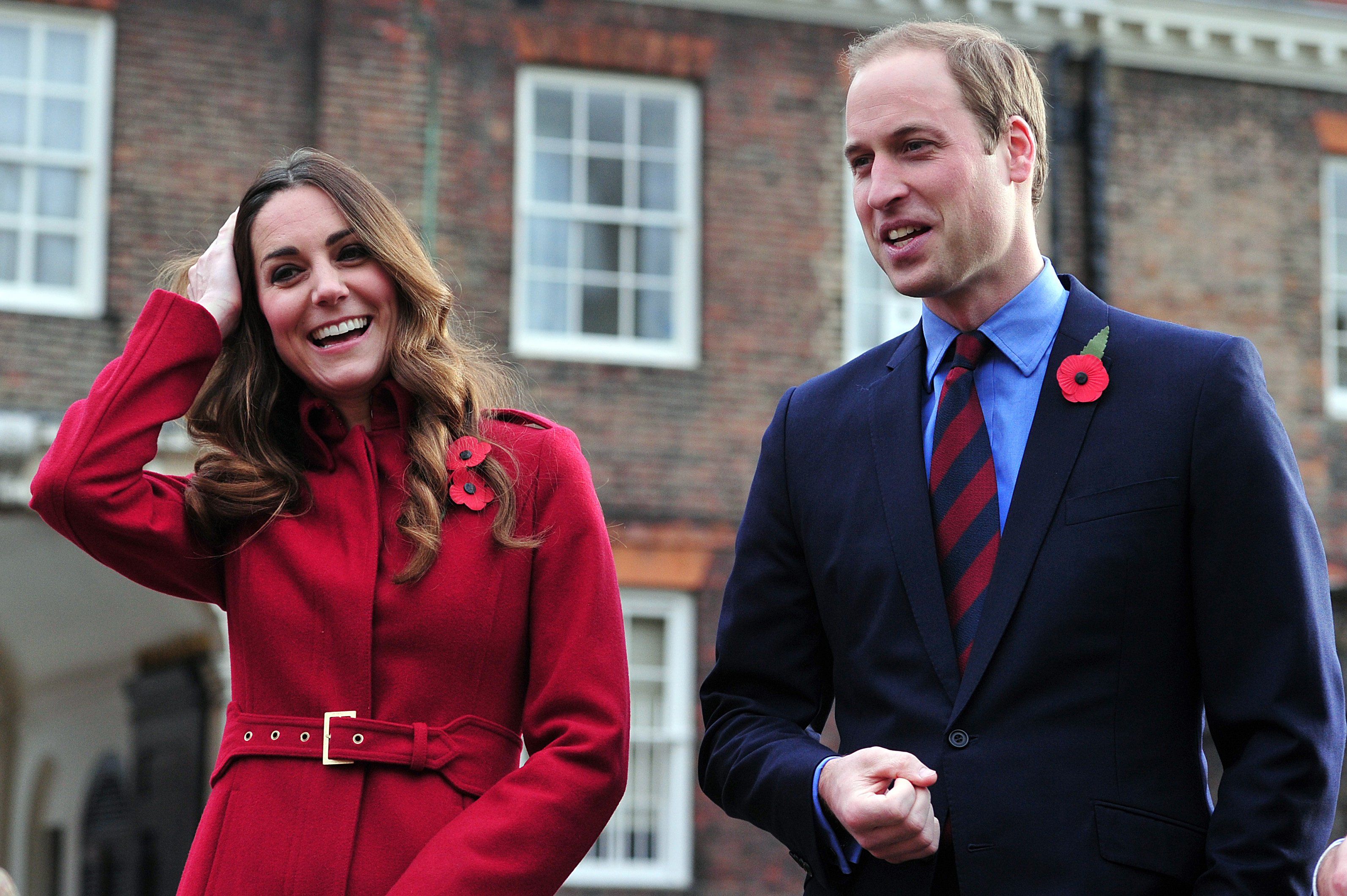 Inside Anmer Hall
The major spike in COVID-19 cases throughout England has pushed the country into its third lockdown. Marie Claire reported that now the Duke and Duchess of Cambridge, who have been staying at Anmer Hall with their three children, will not be returning to Kensington Palace anytime soon.
Will and Kate's sprawling country home is located in Norfolk. It was given to the couple on their wedding day by the queen. The Georgian home came into the hands of the prince's family after Queen Victoria purchased the Sandringham estate in 1862.
Anmer Hall reportedly has 10 bedrooms spread out on three different floors including the attic. William and his wife had the property refurbished in 2013 after the birth of their first son, Prince George. Kate enlisted the help of modern designer Ben Pentreath when it came to picking out the decor. Many of the rooms are decorated in bright colors with modern furnishings. However, some rooms were left classic and traditional like the nursery all the Cambridge kiddos used.
During the pandemic, royal fans got brief glimpses into the home whenever duke and duchess did video calls from there.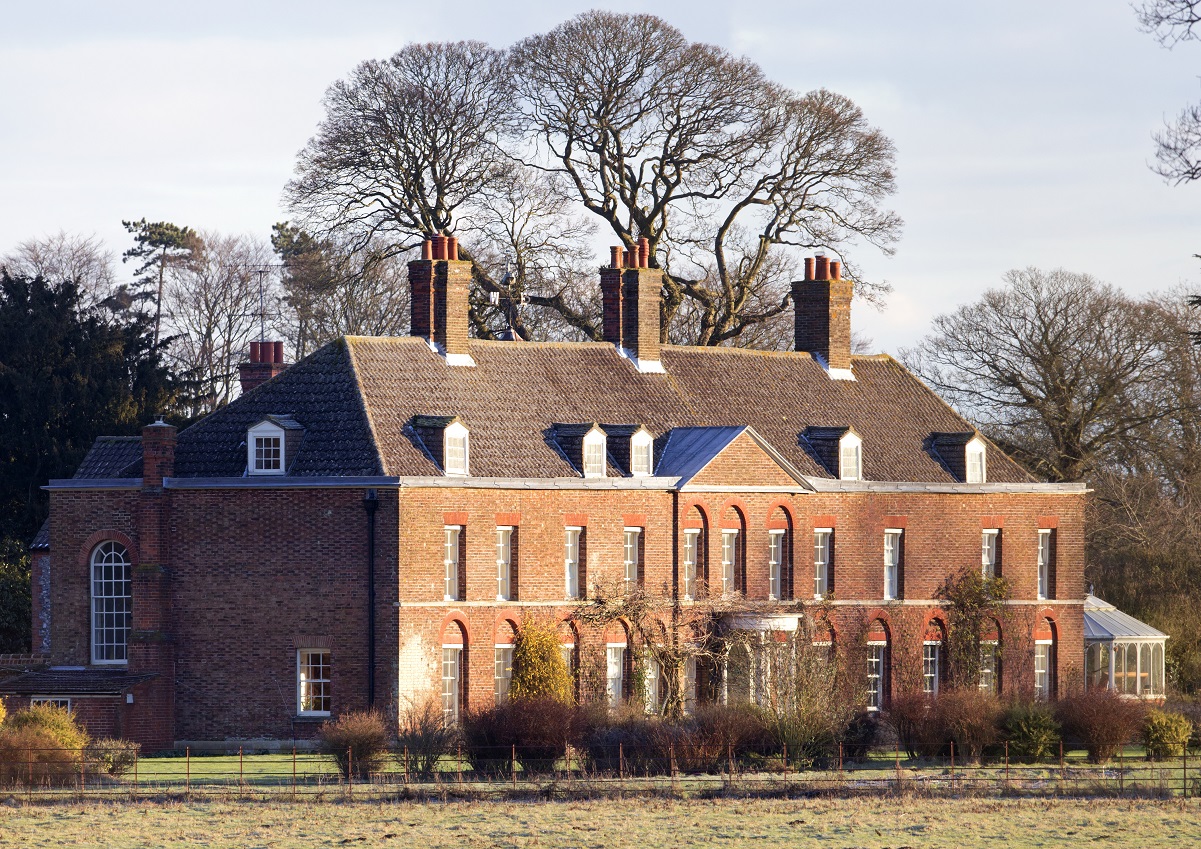 Inside Kensington Palace
Will and Kate's other home is located in the heart of London and just two miles away from Buckingham Palace. The Cambridges live in the apartment that once belonged to Princess Margaret. But it's nothing like a traditional apartment.
"All of these royal residences at Kensington Palace are called apartments, which of course makes people immediately think they are flats like the American term for an apartment. They are not," author Christopher Warwick explained on True Royalty's Royal beat (per Marie Claire). "If you think of Kensington Place, in a way, it is built around three courtyards. If you kind of think of them as being these wonderful red brick terrace houses. Because they are all joined but separate houses."
Will and Kate's palace pad is four-stories and boasts 20 rooms. There are five reception rooms, three main bedrooms, dressing rooms, a night and day nursery, and staff quarters. There's also a gym and an elevator in the home. In 2016, pictures from inside the palace apartment were released when the Cambridges hosted Michelle and Barack Obama. The walls are filled with fine art from the royal collection.
A source previously told E! News that "The entrance hall is beautiful with intricate cornicing (decorative molding) and huge black and white flagstones. There are large open fireplaces in all the main entertaining rooms and lovely, big windows overlooking the garden."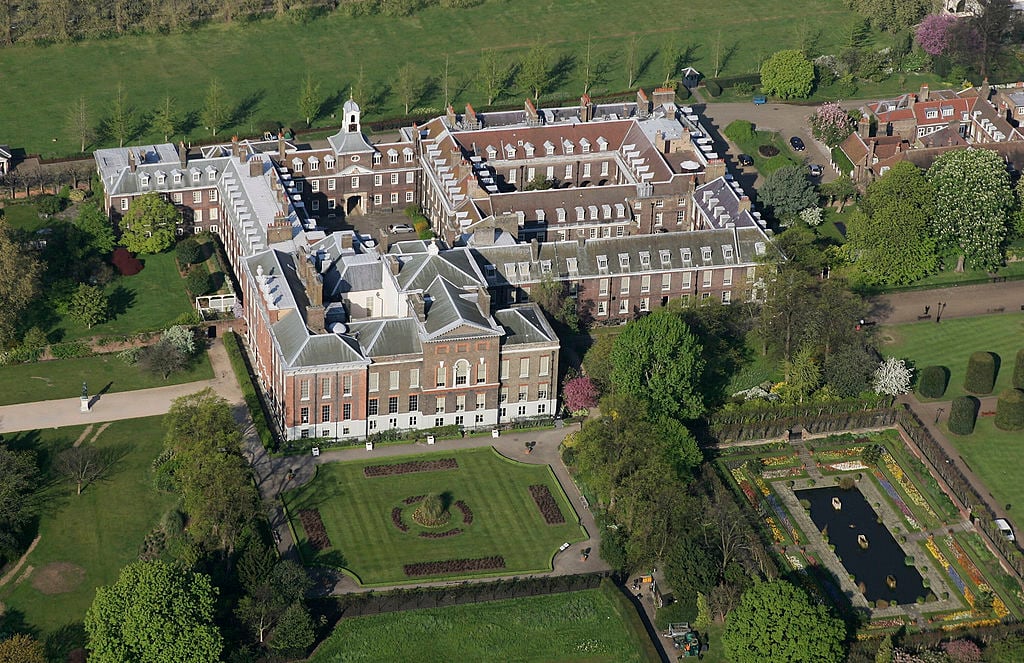 Why Prince William and Kate need to move back to the palace
At some point, the prince and duchess will be back in London since that is where their home base is and where they are more accessible.
The royal pair lived at Anmer Hall from 2013 until 2017, in order to be close to William's job as a pilot with the East Anglian Air Ambulance Service. In September 2017, the couple moved back to Kensington Palace in order to become full-time working royals. Therefore, they are expected to move back to London once restrictions are lifted.